'There are many rooms in my Father's house'. This is 'The Family Room'. We hope you find plenty here to do together as a family. Welcome!
We encourage you to use this time to pray as a family by:
Praying for specific family and friends, and all key workers who are working so hard across the world at this time
Encouraging your children to consider something they can be grateful to God for each day,
Praying to our Guardian Angels (see prayer example attached)
Bringing the church into our home
Dear Father Sean, as promised I have written a short description of our "Sundays at home Church" with our sons. Anna


"Every Sunday during lockdown our family celebrates Mass at home. We bring the Church into our home by setting up a pew of chairs for the family and we join Father Sean just as we would at St Peter's. We sit, we stand and we kneel. We say the prayers and responses together out loud so that our sons don't forget them when they return to St Peter's after lockdown. The boys' favourite part of the service is offering each other the sign of peace (particularly as they don't get to shake hands outside the family at the moment). Now that we have beautiful live music at Mass once again we can also join in with the hymns."
First Holy Communion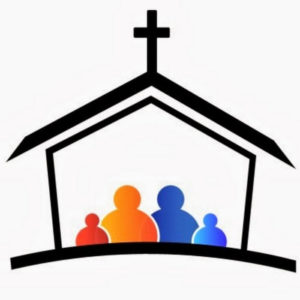 Parents, we have updated our 'Sacraments' page with the current state of play for the parents of children on the 2020 First Holy Communion programme and those wanting their child to prepare for First Holy Communion in 2021.  Contact the First Holy Communion team on email or phone (Lizzie, 0787 286 7203) if you have any questions.



Each week, we will be sharing a faith-based activity that families can complete together. We hope that you enjoy them, and we invite you to share your completed activities with us.
3rd Sunday in Ordinary Time – 24th January 2021 – Mums, Dads, Children, Teenagers – reflecting on the Word of God
Why is this important today? Today is the 3rd Sunday in Ordinary Time. In 2019 (3 years ago), Pope Francis announced that each year this would be the Sunday of the Word of God, devoted to the "celebration, study and dissemination of the Word of God".
What can we do as a family? Each Mass includes the Liturgy of the Word, when we listen to readings from the Old and the New Testaments, and to the Gospel. Today is a chance for us to reflect on how "through the proclaimed biblical readings in the liturgy, God speaks to his people and Christ himself proclaims his Gospel."
You might like to have a conversation as a family, and share your favourite Bible readings with each other. Or you could have a family discussion reflecting on how Jesus is called "the Word", and how He taught God's message during His time here on earth.
What we can all do is pray! This prayer reflects on the importance of the Word of God in all our lives – we encourage you to pray it together as a family during the week.


A special note for Parents: This family activity is a good supplement to Chapter 6 – "The word of the Lord" – which reflects on the Liturgy of the Word during Mass.
Activity archive
Visit the Archive page to look at previous activities.

'Everybody Worries, a free ebook is a picture book for children worried about Coronavirus. It is an absolute joy to read. It conveys key messages for children who are worried currently and suggests really helpful ways for them to process and normalise these emotions. This fun rhyming picture book is a must read for children at this time and will help bring a much-needed smile to children and adults alike.'
'I am confident that this book will be helpful for children right now but also in their future, post-covid-19 lives.'
This is a free information book explaining the coronavirus to children, illustrated by Gruffalo illustrator Axel Scheffler with expert input the book answers key questions in simple language appropriate for 5 to 9 year olds: