'There are many rooms in my Father's house'. This is 'The Family Room'. We hope you find plenty here to do together as a family. Welcome!
We encourage you to use this time to pray as a family by:
Praying for specific family and friends, and all key workers who are working so hard across the world at this time
Encouraging your children to consider something they can be grateful to God for each day,
Praying to our Guardian Angels (see prayer example attached)
Bringing the church into our home
Dear Father Sean, as promised I have written a short description of our "Sundays at home Church" with our sons. Anna


"Every Sunday during lockdown our family celebrates Mass at home. We bring the Church into our home by setting up a pew of chairs for the family and we join Father Sean just as we would at St Peter's. We sit, we stand and we kneel. We say the prayers and responses together out loud so that our sons don't forget them when they return to St Peter's after lockdown. The boys' favourite part of the service is offering each other the sign of peace (particularly as they don't get to shake hands outside the family at the moment). Now that we have beautiful live music at Mass once again we can also join in with the hymns."
First Holy Communion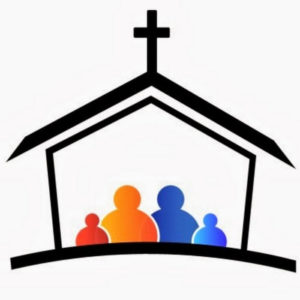 Parents, we have updated our 'Sacraments' page with the current state of play for the parents of children on the 2020 First Holy Communion programme and those wanting their child to prepare for First Holy Communion in 2021.  Contact the First Holy Communion team on email or phone (Lizzie, 0787 286 7203) if you have any questions.



Each week, we will be sharing a faith-based activity that families can complete together. We hope that you enjoy them, and we invite you to share your completed activities with us.
25th July 2021 – 17th Sunday in Ordinary Time – Celebrating World Day for Grandparents and the Elderly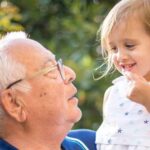 Why is this our Family Room activity today? Pope Francis has created a World Day for Grandparents and the Elderly, and it is being celebrated for the first time today, Sunday 25 July.  The theme for this year is taken from Saint Matthew's Gospel, and is "I am with you, always."
What does this mean? A "World Day" is a day when everyone all around the world is invited to consider and celebrate a certain group of people. Pope Francis wanted to created this day for grandparents and the elderly to help remind us how important they are. When Pope Francis created this World Day for Grandparents and the Elderly, he wrote a special letter to all grandparents and the elderly. In it, he shared that the theme for this year's celebration is meant to remind all grandparents and the elderly that "the whole Church is close to you – to us – and cares about you, loves you and does not want to leave you alone!"
What can we do as a family? Pope Francis wished that every elderly person would be visited by an angel, and he explained that "at times those angels will have the face of our grandchildren, at others, the face of family members, lifelong friends or those we have come to know during these trying times". So this week, we invite you to follow these suggestions from Pope Francis and be one of those angels: to visit your grandparents or an elderly person who is part of your life if you can; to make a video or phone call and tell them about your week; to say hello to one of the elderly members of our parish family when you come to Mass; and to make sure you give a big smile to any elderly people in our community if you pass them on the way to school, or the shops, or the park.
What we can all do is Pray! We have taken inspiration from Pope Francis' letter in the prayer we have written for all our families to pray this week.
Activity archive
Visit the Archive page to look at previous activities.