'There are many rooms in my Father's house'. This is 'The Family Room'. We hope you find plenty here to do together as a family. Welcome!
We encourage you to use this time to pray as a family by:
Praying for specific family and friends, and all key workers who are working so hard across the world at this time
Encouraging your children to consider something they can be grateful to God for each day,
Praying to our Guardian Angels (see prayer example attached)
First Holy Communion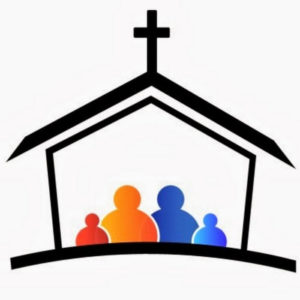 Parents, we have shared an email update with you advising how we will support all our children in completing preparations for their First Holy Communion this year. Please refer to the email for full details, and contact the First Holy Communion team on email or phone (Lizzie, 0787 286 7203) if you have any questions.

Each week, we will be sharing a faith-based activity that families can complete together. We hope that you enjoy them, and we invite you to share your completed activities with us.
30th Sunday in Ordinary Time – 25th October 2020 – Mums, Dads, Children, Teenagers – praying for the laity's mission in the Church
Why is this important today? Last week, our Family Room activity was to pray for missionaries around the world. This week, we are asked to pray to better understand our own mission as ordinary people in the church: the "laity". This is a special prayer intention that Pope Francis has named for the month of October.
What does "laity" mean? Laity is a word that means "ordinary people". Within the Catholic Church, this word is used to refer to all Catholics who are not priests, or members of religious orders (nuns and brothers) – that is, each and every one of us!
What can we do as a family? Pope Francis' intention has been shared as a video that you can watch together as a family this week. You might also like to discuss if there are ways that your family can participate more in our parish life – maybe by being an usher, reading during Mass, or becoming an altar server.
What we can all do is pray! We invite you to pray together as a family this week for Pope Francis' October intention – you can use this prayer, or remember his intention especially at Sunday Mass.

Tell us what you think: Share how you have prayed as a family for the Pope's October intention with us either as an email to Fr Sean or on our Facebook page.
Activity archive
Visit the Archive page to look at previous activities.

'Everybody Worries, a free ebook is a picture book for children worried about Coronavirus. It is an absolute joy to read. It conveys key messages for children who are worried currently and suggests really helpful ways for them to process and normalise these emotions. This fun rhyming picture book is a must read for children at this time and will help bring a much-needed smile to children and adults alike.'
'I am confident that this book will be helpful for children right now but also in their future, post-covid-19 lives.'
This is a free information book explaining the coronavirus to children, illustrated by Gruffalo illustrator Axel Scheffler with expert input the book answers key questions in simple language appropriate for 5 to 9 year olds: