'There are many rooms in my Father's house'. This is 'The Family Room'. We hope you find plenty here to do together as a family. Welcome!
We encourage you to use this time to pray as a family by:
Praying for specific family and friends, and all key workers who are working so hard across the world at this time
Encouraging your children to consider something they can be grateful to God for each day,
Praying to our Guardian Angels (see prayer example attached)
First Holy Communion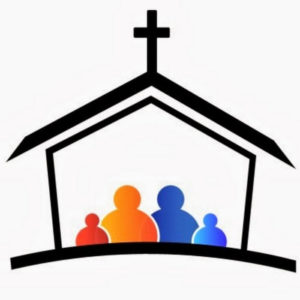 Fr Sean and our catechists are discussing how we can best complete our Children's preparation for the sacraments of Reconciliation and the Eucharist so that they can receive the sacraments. As soon as the discussions are complete and the necessary preparations have been put in place we will be in contact with parents.

Each week, we will be sharing a faith-based activity that families can complete together. We hope that you enjoy them, and we invite you to share your completed activities with us.
18th Sunday in Ordinary Time – 2nd August 2020 – Mums, Dads, Children, Teenagers – God's generosity
Why is this important today? Today's Gospel reading tells the story of how Jesus fed more than five thousand people, using just five loaves and two fish. Jesus worked this miracle out of love for the people who had come to listen to His teachings, and concern for their well-being. In His generosity, he fed them both physically (with food), and spiritually (through his teachings).
What are other examples of God's generosity? The greatest example is how God the Father sent Jesus, His only Son, to earth for all of us, how Jesus taught us how to live and how He died on the Cross to save each and every one of us. But our lives are full of examples of God's generosity – our own life, our families, our friends, the beauty of the natural world around us.
How do we respond to God's generosity? In our Gospel last week we looked at how, if we find something that is really precious to us, we take great care of it (cherish it like our grandparents!). During these summer holidays, we encourage you to take some time on your own or as a family to reflect on God's generosity. What are the things in your life that you are most grateful for? Who around you is a sign of God's generosity? What do you notice that maybe haven't seen before? What can you do to cherish all these wonderful gifts?
What we can all do is pray! As we reflect on God's generosity, it is natural that we thank God for the things that we realise He has given us – here is a simple prayer you can say together as a family.
Tell us what you think: Share your reflections on God's generosity with us either as an email to Fr Sean or on our Facebook page.
And enjoy the Summer! That's it from us until after the Summer Holidays. We wish all our families a happy, sunny and restful break.
Activity archive
Visit the Archive page to look at previous activities.

'Everybody Worries, a free ebook is a picture book for children worried about Coronavirus. It is an absolute joy to read. It conveys key messages for children who are worried currently and suggests really helpful ways for them to process and normalise these emotions. This fun rhyming picture book is a must read for children at this time and will help bring a much-needed smile to children and adults alike.'
'I am confident that this book will be helpful for children right now but also in their future, post-covid-19 lives.'
This is a free information book explaining the coronavirus to children, illustrated by Gruffalo illustrator Axel Scheffler with expert input the book answers key questions in simple language appropriate for 5 to 9 year olds: