'There are many rooms in my Father's house'. This is 'The Family Room'. We hope you find plenty here to do together as a family. Welcome!
We encourage you to use this time to pray as a family by:
Praying for specific family and friends, and all key workers who are working so hard across the world at this time
Encouraging your children to consider something they can be grateful to God for each day,
Praying to our Guardian Angels (see prayer example attached), or
Saying this special prayer that Pope Francis tweeted recently on the Feast of St. Joseph.
Sunday Mass
While the church has to remain closed, we are live-streaming Mass on Sunday mornings at 10:30am and on weekdays at 9:00am – see homepage for details; the readings, prayers, responses, hymns and bidding prayers are available to help families following the Mass. We are looking for more children to become involved in these online Masses, so if you and your children are interested, please: Click to volunteer
First Holy Communion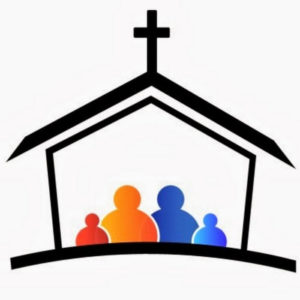 Our Catechists have written to parents advising them that they will not be offering virtual learning for the programme; rather, in-person classes will resume at such time as it is deemed appropriate. First Holy Communion Masses will not take place until Sunday Mass has resumed at St Peter's and our remaining classes have been completed; however, we think it is highly unlikely that anything will be possible before September at the earliest. You can contact us on 0787 286 7203 or by email at firstcommunion@stpeterinchains.com


Each week, we will be sharing a faith-based activity that families can complete together. We hope that you enjoy them, and we invite you to share your completed activities with us on our Parish Facebook page. Let's get started.
7th Sunday of Easter  – 24th May 2020 – Mums, Dads, Children, Teenagers – How should we look after God's world and our world?
Why should we do this? As Christian people we believe that God gave us the world and everything and everyone in it and He gave us the job of looking after it for Him.
Parents, why should we do this this today? Today, 24 May is the fifth anniversary of Pope Francis' letter on care for the world, our common home. Called Laudato Si', it is an inspiration during moments of difficulty. It encourages us to reflect on the values we share and create a more just and sustainable future. Pope Francis asks us to come together as one people around the world today to prayerfully look for the lessons of this moment while the world experiences a history-defining crisis with Covid-19, and reflect and prepare to build a better world. You can see more, starting with a message from Pope Francis, at https://laudatosiweek.org/
What sort of world do we want? Parents – explain what sort of world you think God wants you to pass on to your family. Children and teenagers – tell your mums and dads what sort of world you hope (last week's word!) to grow up in.
Some ideas for things to talk about together: Climate Change, hunger, access to clean water, poverty, justice, fairness, homelessness, jobs and work, healthcare, conservation of the world's plants and animals, how we use the world's resources…..
What can we do? We know we can't change the world on our own but together perhaps we can. So, what things can each of us do that will make a difference? – At home, at school (when we go back), at work, when we go shopping, when we are out enjoying ourselves – for our families, our friends, as well as people we don't know or have never met?
Tell us what you think: Write down your ideas and send them to us either as an email to Fr Sean or on our Facebook page.
What we can all do is Pray! We have all been asked to pray together this special prayer at midday today, Sunday 24th May 2020. Like clapping to for all the essential workers on Thursday evenings, it's the least we can do!

'Everybody Worries, a free ebook is a picture book for children worried about Coronavirus. It is an absolute joy to read. It conveys key messages for children who are worried currently and suggests really helpful ways for them to process and normalise these emotions. This fun rhyming picture book is a must read for children at this time and will help bring a much-needed smile to children and adults alike.'
'I am confident that this book will be helpful for children right now but also in their future, post-covid-19 lives.'
This is a free information book explaining the coronavirus to children, illustrated by Gruffalo illustrator Axel Scheffler with expert input the book answers key questions in simple language appropriate for 5 to 9 year olds:
6th Sunday of Easter Year A – 17th May 2020 – Mums, Dads, Children, Teenagers – Write a Prayer about Hope
Click to find out more
5th Sunday of Easter Year A – 10th May 2020 – Mums, Dads, Children – Discover the Holy Rosary!
Click to find out more
4th Sunday of Easter Year A – 3rd May 2020 – Mums, Dads, Children – find your saint!
Click to find out more