World Day of the Poor – Food Bank and Soup Run Appeal
Pope Francis has declared this Sunday, 19 November, to be the seventh World Day of the Poor, with the theme of "Do not turn your face away from anyone who is poor" (Tobit 4:7). As the Pope says in his message:
"..whenever we encounter a poor person, we cannot look away, for that would prevent us from encountering the face of the Lord Jesus."
Pope Francis reminds us of the parable of the Good Samaritan (Luke 10:25-37) and that "the calling of every Christian is to become personally involved". So, we thank you if you were able today, to bring a donation for our local groups – Holy Trinity Food Bank and the Parish Soup Run. There are more ideas on the CAFOD website.
Soup Run – Help wanted
WANTED: parishioner(s) who attend 11:15 Family Mass with a car to occasionally deliver bread donations to Holy Trinity foodbank in Stapleton Hall Road after Mass. Contact Kit On 07507 138582. Thanks.
2023-2024 Sacramental Programs
First Holy Communion: our children will be enrolled into the programme this Sunday, 19th November, at the 11:15 Mass. Full programme here.
Confirmation: our candidates will meet at 7pm on Monday evening, 20th November in church. Full programme here.
Please pray for all our young people as they prepare for these important sacraments that they will grow in faith and love for Christ, their neighbours and His Church.
Catechists needed: We are looking for confirmed Catholics to become part of the Sacramental Programme here in the parish by becoming a catechist. If you are interested in getting involved please get in contact with Fr David.
Services
Sunday Masses are at 6:30pm (Saturday), 9:45am,  11:15am (Livestreamed) and 7pm.
Sunday Scripture readings
Notes on the Scripture readings
Weekday Masses are normally at 9am Monday, Tuesday, Wednesday and Friday after Morning Prayer at 8:45am.  There is also a 7pm Mass on Tuesday where the homily is focused on teaching. Note: Church is closed and there is no Mass on Thursday. If there is a Funeral Mass, there will be no 9am Mass.
Rosary: Tuesday and Friday after 9am Mass
Confession: The Sacrament of Reconciliation or Confession is available on Saturday evening from 6-6:20pm.
Family Room: This week's activity reflects on Using our talents to serve God and others.
Coming up
The Legion of Mary: will not be meeting for the present.
The Life Ascending Group: meets Tuesday 21st November at 10am.
Thursdays Together: Every Thursday lunchtime 11:30am – 1:30pm in the hall in Stapleton Hall Road (next to St Aidan's School). Meet your neighbours and chat over light refreshments.
Advent and Christmas
Westminster Youth Ministry: Advent Summit 'the dwelling place' – This Advent all young people in the diocese are invited to join Westminster Youth Ministry on Saturday 2nd December from 2pm to 5pm. This afternoon of prayer and adoration will be themed around 'the dwelling place' with speakers including Cardinal Vincent Nichols and Emmanuelle McFarlane-Barrow. Confessions will be available throughout. The event will take place at Our Lady Queen of Heaven, Queensway. For more information visit the Youth Ministry website or email youth@rcdow.org.uk
London Metropolitan Brass Christmas Concert in aid of Hornsey Food Bank, 7pm Saturday 9th December, Holy Innocents Church, 134 Tottenham Lane London N8 7EL. Tickets from Eventbrite.
North Mid Community Choir Advent / Christmas Carols and Readings, All Saints Church, Church Road, N9 9AT, 6pm, Tuesday 12 December.
Holy Souls lists
Holy Souls lists and envelopes are still available at the back of the church and the form is also available here. Please hand your list with your donation in the envelope provided to the priest or parish office. The lists will be displayed before the Altar during November with Masses offered for the souls of your deceased family members and friends.
National Tribunal Service (NTS)
The National Tribunal Service (NTS) for the Catholic Church in England and Wales, was officially launched On Saturday, 4 November at a Mass in Westminster Cathedral celebrated by Cardinal Vincent Nichols. Cardinal Nichols said: "Today is a most significant day in the life of the Church in England and Wales, and indeed for the Church more widely. This National Tribunal, established specifically for the application of penal law in the Church, is a focus of practical love and service. It is established to ensure that the rights and obligations of all the Christian faithful are upheld, robustly and impartially, and that justice and equality must prevail. This is love in action."
Missio red Boxes
If you left your Red Box to be emptied, please collect it from the Sacristy. Missio 2024 Calendars are now available at the back of church.
New Servers, Readers, Eucharistic Ministers needed
Do you have a child who has received their first communion and wants to be an Altar Server? Do you have the voice and the confidence to proclaim the Word of God at Mass? Interested in becoming a Eucharistic Minister? Please contact Fr David.
Saying Goodbye Remembrance Service
On the 26th November at 3:30pm in Methodist Central Hall, Westminster. Anyone who has either personally lost a baby at any stage of pregnancy, at birth, or in early years, or who has been affected by family members' or friends' loss. Whether the loss was recent or 80 years ago, everyone is welcome to attend. We have also extended the services, and gladly welcome anyone who is grieving the fact that they haven't had children. Whatever the reasons, all are welcome. Babies and children are also invited to come with their families, as the Saying Goodbye service is truly a family event for all.
Other News:
Ecumenical Lectio Divina prayer meeting: slow, prayerful, meditative reflection and discussion of a passage of Scripture – at 7:30pm and taking about an hour on Thursday evenings in The London Catholic Worker chapel, the former Church of St Augustine of Canterbury on Mattison Road, Green Lanes.
Soup Run Appeal We are running low on Coffee at present. Donations can be left in the box by the church entrance. If you are able to help drive and/or distribute to the homeless in Central London, please contact Kit Greveson on 020 8340 0557, 07507 138 582 or email kit.greveson@gmail.com. We meet every Saturday at 6pm to drive/distribute for approx. 3 hours. Many thanks.
Food Bank donations: As more and more people need to access food banks, we would ask anyone who is able to donate, when they can, to one of our local food banks. Contributions can be made to Holy Trinity Foodbank on Sundays between 1pm and 3:30pm. Please come to the Church Hall on Stapleton Hall Road, next to St Aidan's School, N4 4RR, near the Albany Road junction.
Diocesan Pilgrimage Lourdes 2024 Next year's Diocesan Pilgrimage to Lourdes will be from 19th to 26th July. Complete an 'Expression of Interest' form and you will be contacted when bookings open.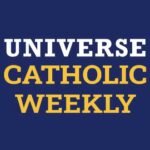 The Universe Catholic Weekly The Universe Catholic Weekly gives Catholics the chance to read about this country and the world through the lens of their religion. Digital and printed editions are available to subscribers. Visit their website for more information.
Please pray for: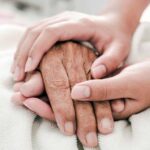 Those who are ill: Christian Overal, Antonio Neto, Zintra Sansom, Brenda Buzec, Amy Gordon, Annette Donivar, Caroline Hilton, Karin Summers, Graham Summers, Joan Summers, Helen Kozlowski, Don Brewis, Roman Cholij, Adeline Oyekoya, Mary Wallace, Sister Pia, Margaret Whelan, Kitty Madden, Brendan Whelan, Claire Marchand, Mike Coombes, Mira Lidstone, Gemma Francis, Richard Simon, Noah Purcell–Chandler, Nathalie Renford, Jackie Loivette, Michael Reid, Wendy Fairhurst, Ann Elizabeth Bennett, Joseph Lunn, Michael Hurley, Enid Samaru, Emilie Alcaraz, Ann Kozlowski-Hunt, Gabriel Brimacombe-Rand, Marie-Christine Polak, Frank Farrell, Peter Leung, Sr Ann Heaney, Elizabeth Herbert, Mr Anthony Mark Selvarajah.
Those who have recently died.