Prisons Week
For nearly fifty years now, Prisons Week has asked us to pray for the needs of all those affected by prisons: prisoners and their families, victims of crime and their communities, those working in the criminal justice system and the many people who are involved in caring for those affected by crime on the inside and outside of our prisons. It raises awareness and generates prayer. It motivates volunteers to step forward and give their time and gifts, in prisons and in their own communities. It provides an annual focus for Christians, asking us to make a difference for people who are out of sight and often out of mind. Prisons Sunday – the second Sunday in October – marks the beginning of the week of prayer each year. There is more information in this week's Family Activity on our website. Prayers can be found here.
CAFOD Harvest Appeal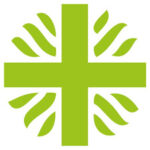 Following Friday's Fast Day, please give generously to work of CAFOD supporting those in desperate need such as Dr Nasha's mobile medical clinic which gets life-saving help to where it's needed most. You can donate in the retiring collection today, or go to cafod.org.uk to give online. Watch this video to hear Dr Nasha and Meera's inspiring stories from their own mouths. Thank you.
Come to meet our new Head Teacher
We welcome the new Headteacher of our Schools, Peter O'Shannessy, to our morning Masses this Sunday to introduce himself and meet parishioners afterwards over tea and coffee in the parish Rooms.
2023-2024 Sacramental Programs
First Communion: The first meeting for parents and children to explain and outline the programme will take place next Saturday, 14th October in church at 10:30am.
Confirmation: The first meeting of our confirmation program for parents and candidates will take place on Saturday, 4th November in church at 10:30am.
Catechists needed: We are looking for confirmed Catholics to become part of the Sacramental Programme here in the parish by becoming a catechist. If you are interested in getting involved please get in contact with Fr David.
Services
Sunday Masses are at 6:30pm (Saturday), 9:45am,  11:15am (Livestreamed) and 7pm.
Sunday Scripture readings
Notes on the Scripture readings
Weekday Masses are normally at 9am Monday, Tuesday Wednesday and Friday after Morning Prayer at 8:45am. Note: Church is closed and there is no Mass on Thursday. If there is a Funeral Mass, there will be no 9am Mass.
Rosary: Tuesday and Friday after 9am Mass
Confession: The Sacrament of Reconciliation or Confession is available on Saturday evening from 6-6:20pm.
Family Room: This week's activity reflects on Praying in Prisons Week.
Laudate Deum
"Laudate Deum" is the Pope's cry for a response to the climate crisis – Pope Francis has published an Apostolic Exhortation continuing from his 2015 encyclical Laudato si'. The Pope has called for leaders to speed up action to tackle the climate crisis, warning that recent climate disasters show the world may be nearing "breaking point". And he describes how care for our common home flows from the Christian faith. Pope Francis ends saying "'Praise God' is the title of this letter. For when human beings claim to take God's place, they become their own worst enemies." Cardinal Nichols commends the Apostolic Exhortation to the faithful for "attention, study and action". Visit https://tinyurl.com/ykrpy3bm for more.
The Synod on Synodality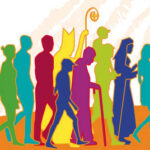 Addressing the Opening of the Synod last Wednesday, Pope Francis told the attendees "The protagonist of the Synod isn't us, but the Holy Spirit," insisting that if the Spirit is in charge, it is a good synod, and if He is not, "it is not." Let us pray for the Holy Spirit to be active in the Synod over the coming weeks.
October – Month of the Rosary
Saturday 7th October was the feast of Our Lady of the Rosary, reminding us that the Month of October is traditionally dedicated to praying the rosary. You are welcome to join the parishioners who pray the rosary after morning Mass each Tuesday and Friday – perhaps with the intentions of the Synod or for our need to respond to the climate crisis.
Coming up
Legion of Mary: Will meet in in the Parish Rooms this Sunday 8th October at 3:30pm
Padre Pio Group: Meets this Sunday, 8th October, in church after evening Mass.
Life Ascending Group: Meets this week on Tuesday 10th at 10am in the Parish Rooms.
Holy Trinity Quiz Night: Friday 13th October 7:30pm, quiz in aid of My AFK (action for kids) in the Groves Room, Holy Trinity Church, Granville Road N4 4EL. Cost £10 includes supper, but bring your own drinks.
Thursdays Together: Every Thursday lunchtime 11:30am – 1:30pm in the hall in Stapleton Hall Road (next to St Aidan's School). Meet your neighbours and chat over light refreshments.
Candlelit Procession of Our Lady of Willesden: On Sunday 8th October at 7pm, there will be a candlelit procession with the Statue of Our Lady of Willesden from the shrine church and through the streets of Willesden, praying for the protection of London and for the gift of vocations to the priesthood.
Way of the East: An introductory series for people curious about the life and faith of the Eastern Churches. Starting on 14th October and running through to 2024 at the Ukrainian Cathedral of the Holy Family, W1K 5BQ. More information online.
The Divine Mercy Apostolate: is holding a retreat at St Anthony's Church, 5 Garrat Road, Edgware, HA8 9AN on Saturday 14 October from 1:30 pm to 4:30 pm . The retreat will include teachings, Mass, Hour of Mercy with Stations of the Cross, Adoration and Benediction and Veneration of the Image of Merciful Jesus. Call Millie on 07957 594646 for more information.
"Who is my neighbour?" On Wednesday October 18th from 1:30 to 3pm. Archbishop Emeritus Kevin McDonald will speak on "All in the same boat" his study of Fratelli tutti in our series "Who is my neighbour?" We meet in the Hinsley Room Morpeth Terrace SW1 1EP. All are welcome and there will be refreshments.
Ecumenical Lectio Divina prayer meeting: slow, prayerful, meditative reflection and discussion of a passage of Scripture – at 7:30pm and taking about an hour on Thursday evenings in The London Catholic Worker chapel, the former Church of St Augustine of Canterbury on Mattison Road, Green Lanes.
LSU Open Mornings: Open Mornings Tue 10 & Wed 11 October from 9am – booking required – see website.
Bishop Douglass Curriculum Showcase Event: on Thursday 12th October will be an opportunity for parents and students to experience the broad and rich curriculum offered at the school, by taking part in some two taster lessons, followed by a buffet in the canteen. Register through the school website.
Other News:
The London Catholic Worker 49 Mattison Road, N4 1BG, run a house of hospitality for homeless and destitute asylum seekers who are not allowed to work and not able to claim any social security benefits. Post-Covid we now have 11 guests in the house again. As we don't get any money from the government we rely very much on food donated to us – Tinned tomatoes, Vegetable oil, Instant coffee, Tinned beans (chickpeas, kidney beans etc.) Red and Green Lentils, Rice, Porridge Oats, Tinned fish, Muesli, Cereal, Chilli & soy sauce, Honey, Mayonnaise, Cheese, Herbs & Spices, Sugar, Long life Fruit juice and squash, Herbal tea, Peanut butter / chocolate spread, Nuts and seeds, toiletries and household cleaning products. We appreciate times are hard for many and that you may already support other local initiatives but anything you can give will be appreciated.
Soup Run Appeal We are very short of Mayonnaise at present. Donations (family-size jars are best please) can be left in the box by the church entrance. If you are able to help drive and/or distribute to the homeless in Central London, please contact Kit Greveson on 020 8340 0557, 07507 138 582 or email kit.greveson@gmail.com. We meet every Saturday at 6pm to drive/distribute for approx. 3 hours. Many thanks.
Food Bank donations: As more and more people need to access food banks, we would ask anyone who is able to donate, when they can, to one of our local food banks. Contributions can be made to Holy Trinity Foodbank on Sundays between 1pm and 3:30pm. Please come to the Church Hall on Stapleton Hall Road, next to St Aidan's School, N4 4RR, near the Albany Road junction.
Home urgently needed to rent: Tottenham Refugee Alliance is looking to secure rented accommodation suitable to house a refugee family under the Community Sponsorship Programme. We will support the landlord with upgrading suitable housing and settling the family, supporting them in all their needs to take their place in this local community. Interested landlords should contact us at housing@tottenhamrefugees.org.uk
Diocesan Pilgrimage Lourdes 2024 Next year's Diocesan Pilgrimage to Lourdes will be from 19th to 26th July. Complete an 'Expression of Interest' form and you will be contacted when bookings open.
Catholic Conference on the Family: on 14th October 2023 is designed to help parents and Grandparents to support their children's moral life as young adults. Attendance is in Person or Online via Zoom Details can be found at www.eventcatholic.com.
The Good Counsel Black Tie Ball: will take place Saturday 18th November in Kensington. Live Band. Silent Auction. London's Catholic Pro-Life Ball raising money to help save lives and change lives. Tickets £125 each. For bookings and enquiries email GCNBall@gmail.com or telephone 07795205117.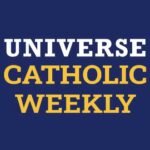 The Universe Catholic Weekly The Universe Catholic Weekly gives Catholics the chance to read about this country and the world through the lens of their religion. Digital and printed editions are available to subscribers. Visit their website for more information.
Please pray for: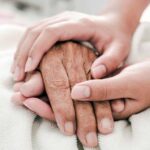 Those who are ill: Christian Overal, Antonio Neto, Zintra Sansom, Brenda Buzec, Amy Gordon, Annette Donivar, Caroline Hilton, Karin Summers, Graham Summers, Joan Summers, Helen Kozlowski, Don Brewis, Roman Cholij, Adeline Oyekoya, Mary Wallace, Sister Pia, Margaret Whelan, Kitty Madden, Brendan Whelan, Claire Marchand, Mike Coombes, Mira Lidstone, Gemma Francis, Richard Simon, Noah Purcell–Chandler, Nathalie Renford, Jackie Loivette, Michael Reid, Wendy Fairhurst, Ann Elizabeth Bennett, Joseph Lunn, Michael Hurley, Enid Samaru, Emilie Alcaraz, Ann Kozlowski-Hunt, Gabriel Brimacombe-Rand, Marie-Christine Polak, Frank Farrell, Peter Leung, Sr Ann Heaney.
Those who have recently died: Nancy Rattigan (a former parishioner who moved to Palmers Green a few years ago) RIP.