Season of Creation
The World Day of Prayer for the Care of Creation, celebrated on 1 September, kicked off the Season of Creation, an annual ecumenical celebration which lasts a month and four days ending on the Feast of St Francis of Assisi. During this season we are encouraged to pray and engage in community events in order to deepen our relationship with God, our neighbour and the earth we share, being ever more attentive to the cry of the earth and the cry of the poor. "Let Justice and Peace flow" is the theme and invitation of this year's Season of Creation inspired by the words of the prophet Amos: "Let justice flow on like a river, righteousness like a never-failing stream" (5:24). The evocative image used by Amos speaks to us of what God desires. God wants justice to reign. This justice must flow forth wherever it is needed …. God wants everyone to strive to be just in every situation, to live according to his laws and thus to enable life to flourish. You can read more via the Bishops' website, including Pope Francis' message.
Father, Lord of all creation,
Teach us to contemplate You in the beauty of the universe, for all things speak of You.
Give us the grace to recognise, respect and protect all You have created,
using wisely all that you have entrusted to us.
Holy Spirit, who first hovered over the dawn of creation and drew order out of the chaos,
help us to build your kingdom of justice, love, peace and beauty
where the poor of the earth are crying out. Amen
2023 – 2024 Sacramental Programs
First Communion: Parents of children in Year 3 or above wishing to make their first Holy Communion next year please collect a First Communion Form and return it to Fr David by October 1st.
Confirmation: Young people who are in Year 9 or above who wish to be confirmed should collect an application form from Fr David and return it by 1st October.
Adult Faith Formation: Coming to Mass but not a Catholic? Thinking of becoming a Catholic? Catholic but not made your confirmation? Looking to know more about your faith? On TUESDAY 3rd OCTOBER AT 8PM IN THE PRESBYTERY Fr David and the RCIA Team will be hosting an informal enquiry evening, an opportunity to chat and enjoy some snacks. This first gathering is for information and enquiry, there is no obligation to make any commitment to become Catholic.
Services
Sunday Masses are at 6:30pm (Saturday), 9:45am,  11:15am (Livestreamed) and 7pm.
Sunday Scripture readings
Notes on the Scripture readings
Weekday Masses are normally at 9am Monday, Tuesday Wednesday and Friday after Morning Prayer at 8:45am. Note: Church is closed and there is no Mass on Thursday. If there is a Funeral Mass, there will be no 9am Mass.
Rosary: Tuesday and Friday after 9am Mass
Confession: The Sacrament of Reconciliation or Confession is available on Saturday evening from 6-6:20pm.
Family Room: This week's activity reflects on Joining the World Day of Prayer for the Care of Creation.
Coming up
Legion of Mary: Will meet in in the Parish Rooms this Sunday 3rd September at 3:30pm
Padre Pio Group: Will meet in church after 7pm Mass this Sunday 3rd September.
Life Ascending Group: resumes Tuesday 12th September at 10am in the Parish Rooms.
Thursdays Together: Every Thursday lunchtime 11:30am – 1:30pm in the hall in Stapleton Hall Road (next to St Aidan's School). Meet your neighbours and chat over light refreshments.
Holy Trinity Book Sale: Saturday 16th September 11am – 1:30pm, Book and Jigsaw puzzle sale, Holy Trinity Church, Granville Road, N4 4EL. Refreshments available.
Secondary School Transfer Forms: Please see Fr David after mass for an appointment, bring along your school transfer forms, and any other forms you wish signed by the parish priest.
Soup Run
If you are able to help drive and/or distribute to the homeless in Central London, please contact Kit Greveson on 020 8340 0557, 07507 138 582 or email kit.greveson@gmail.com. We meet every Saturday at 6pm to drive/distribute for approx. 3 hours. Many thanks. P.S. Our supplies of tinned sweetcorn and sugar are running short.
Other News:
Ecumenical Lectio Divina prayer meeting: – slow, prayerful, meditative reflection and discussion of a passage of Scripture – at 7:30pm and taking about an hour on Thursday evenings in The London Catholic Worker chapel, the former Church of St Augustine of Canterbury on Mattison Road, Green Lanes. No experience with Lectio Divina is necessary, and refreshments will be provided afterwards.
Diocesan Pilgrimage to Walsingham: Saturday 23rd September with the theme 'Mary, Mother of the Home'. We suggest any parishioner interested in going contact local parishes. Westminster Youth Ministry is taking a group of 45 young people (16-25) by coach. The cost is £35, which includes the pilgrimage contribution. Sign up at https://youth.rcdow.org.uk/events/pilgrimage-to-walsingham/ Bookings are open until 16th September.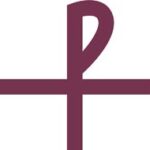 The Catholic Certificate in Religious Studies: The Catholic Certificate in Religious Studies (CCRS) provides parish leaders with knowledge and understanding of theology and the Catholic faith. 88% participants recommend the course to others. Learn in person, by distance learning or online. For more information visit brs-ccrs.org.uk
Food Bank donations: As more and more people need to access food banks, we would ask anyone who is able to donate, when they can, to one of our local food banks. Contributions can be made to Holy Trinity Foodbank on Sundays between 1pm and 3:30pm. Please come to the Church Hall on Stapleton Hall Road, next to St Aidan's School, N4 4RR, near the Albany Road junction.
Home urgently needed to rent: Tottenham Refugee Alliance is looking to secure rented accommodation suitable to house a refugee family under the Community Sponsorship Programme. We will support the landlord with upgrading suitable housing and settling the family, supporting them in all their needs to take their place in this local community. Interested landlords should contact us at housing@tottenhamrefugees.org.uk
Diocesan Pilgrimage to the Holy Land – Sunday 19th to Monday 27th November. Route: Galilee – Jerusalem – Bethlehem. Flying from Heathrow on BA, cost for full board is £2265 per person sharing a room. Book online or call Gill at Tangney Tours 01732 886666 or Elizabeth at the Pilgrimage office 0207 798 9173
Ecumenical Holy Land Pilgrimage – 11th – 18th March 2024: Price £1,975 pp based on two people sharing (Single Supplement £550). Limited places available, booking deadline is 30th September 2023 so please book promptly to ensure your place. This Pilgrimage is unsuitable for those with limited or significantly challenged mobility. For full information visit: https://www.jcjourneys.com/london/westminster/ecumenical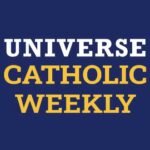 The Universe Catholic Weekly The Universe Catholic Weekly gives Catholics the chance to read about this country and the world through the lens of their religion. Digital and printed editions are available to subscribers. Visit their website for more information.
Please pray for: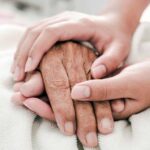 Those who are ill: Christian Overal, Antonio Neto, Zintra Sansom, Brenda Buzec, Amy Gordon, Annette Donivar, Caroline Hilton, Karin Summers, Graham Summers, Joan Summers, Helen Kozlowski, Don Brewis, Roman Cholij, Adeline Oyekoya, Mary Wallace, Sister Pia, Margaret Whelan, Kitty Madden, Brendan Whelan, Claire Marchand, Mike Coombes, Mira Lidstone, Gemma Francis, Richard Simon, Noah Purcell–Chandler, Nathalie Renford, Jackie Loivette, Michael Reid, Wendy Fairhurst, Ann Elizabeth Bennett, Joseph Lunn, Michael Hurley, Enid Samaru, Emilie Alcaraz, Ann Kozlowski-Hunt, Gabriel Brimacombe-Rand, Marie-Christine Polak, Frank Farrell, Peter Leung, Sr Ann Heaney.
Those who have recently died: Guiseppe Mastrogiacomo, Tom Shiels, Joan Griffith, Ernesta Christodoulou, John Quinn RIP.