Stella Maris – Sea Sunday
This Sunday, 9th July, is Sea Sunday when the Church prays for all those who live and work at sea.  Without them we would not have most of the items we buy in the shops. Today's second collection is for Stella Maris (formerly Apostleship of the Sea or AoS), the Church's official maritime welfare agency. It supports seafarers both practically and spiritually. The collection is vital to enable it to continue its work, so please give generously. You can also donate online. Thank you. Seafarers and fishers play a vital role in all of our lives, but they often work in difficult, hazardous conditions. Many are still being denied the right to leave their ships for even a short break away from the relentless noise and pressure onboard. Many are reporting more stress and poorer mental health. Some are abandoned by their employers. Please keep these essential workers in your prayers.
First Holy Communion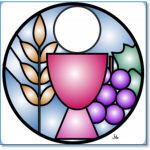 Congratulations to the following children who, after careful preparation, made their First Holy Communion over the past two weeks: Charles, Chiara, Dylan, Edward, Jack, Jensen, Liam, Laura and Tomas, Lili, Micah, Nolan, Nylah and Zachary. We thank their parents and carers, Fr David and our Catechists who worked to prepare them to receive the sacrament. Please pray that they will continue to be safely accompanied on their Faith journeys.
Soup Run
Soup Run urgent holiday relief – If you are able to help during the July/August holiday period to make sandwiches, drive and/or distribute to the homeless in Central London, please contact Kit Greveson on 020 8340 0557, 07507 138 582 or email kit.greveson@gmail.com. We meet every Saturday at 4pm to make sandwiches for approx. 2 hours and at 6pm to drive/distribute, again for approx. 2 hours. Please just turn up to make sandwiches if you are free. Many thanks. P.S. Our coffee supplies have been replenished thank you but tinned sweetcorn and sugar are running short.
Services
Sunday Masses are at 6:30pm (Saturday), 9:45am, 11:15am (livestreamed) and 7pm.
Sunday Scripture readings
Notes on the Scripture readings
Weekday Masses this week are at 9am Monday, Wednesday and Friday after Morning Prayer at 8:45am. There is also a 7pm Mass on Tuesday for parishioners unable to attend in the morning. Note: Church is closed and there is no Mass on Thursday
Funeral Mass: The funeral Mass for the late Mr. Guiseppe Mastrogiacomo will be held on Tuesday 11th July at 10am followed by burial at St Pancras Cemetery at 12pm.
Rosary: Tuesday and Friday after 9am Mass
Confession: The Sacrament of Reconciliation or Confession is available on Saturday evening from 6-6:20pm.
Family Room: This week's activity reflects on Praying for Seafarers.
Coming up
Legion of Mary: will meet in in the Parish Rooms at 3:30pm this Sunday, 9th July
Thursdays Together: Every Thursday lunchtime 11:30am – 1:30pm in the hall in Stapleton Hall Road (next to St Aidan's School). Meet your neighbours and chat over light refreshments.
Concert for Ukraine at Holy Trinity Church: on Sunday 9th July at 6pm, directed by Irena Henderson. Light classical music for strings, with the choir of St Aidan's Primary School. Entrance £10. Refreshments available.
Retirement of Miss Ellen Robertson from St Peter's and St Gildas' schools
Miss Robertson will be retiring at the end of this term as Headteacher of both schools having joined St Peter's School as a class teacher over 32 years ago. Please see this separate notice to find out how the Schools plan to mark Miss Robertson's retirement.
Synod 2023 – Update
The recently-published 'Instrumentum laboris' will be the basis for the work of the participants in the General Assembly of the Synod on Synodality, which begins in the Vatican in October 2023 and concludes with a second Assembly one year later. The Instrumentum laboris brings together the experiences of dioceses and parishes, including St Peter's, around the world over the last two years and calls for welcoming Church that embraces diversity. Read more at https://tinyurl.com/382apj3w.
Wanting to be confirmed?
Please speak to Fr David to arrange a time for a preliminary chat.
Other News: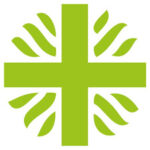 Mission Unleashed: an event with Cardinal Tagle: The Church has a mission but what is it? And how should we do it? Cardinal Tagle of the Philippines has responsibilities for evangelisation and mission in the Vatican and is an inspirational speaker. Join CAFOD online for Mission Unleashed: Embracing the Social Dimension of Evangelisation hosted by CAFOD on 14 July 7:00-8:30pm. Please go online  to book your place for this webinar and be sent the recording. All welcome.
Divine Mercy Retreat: The Divine Mercy Apostolate, London is holding a Divine Mercy Retreat at St Georges RC Church, 970 Harrow Road, Sudbury, Wembley, HA0 2QE on Saturday 8 July from 1:30 – 4:30 pm. The Retreat will include teachings on the Message of Divine Mercy, Holy Mass, Hour of Mercy with Stations of the Cross, Adoration and Benediction and Veneration of the Image of Merciful Jesus. Call Millie on 07957 594646 for more information.
AWAKE LONDON: A Catholic Bible convention and Healing ministry on Saturday 15th July from 2 pm to 5 pm led By Fr. Shyju and Anointing Fire Catholic Ministry UK at Catholic Parish of Christ The King, 455 Chingford Road London, E4 8SP. Convention includes: Praise and Worship, Holy Mass, confession, Healing service and Eucharistic Adoration, spiritual sharing, sessions for children. Free parking. (https://www.sehionuk.org/event/night-vigil/?event_date=2023-07-15).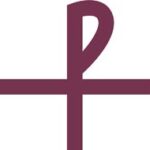 The Catholic Certificate in Religious Studies: The Catholic Certificate in Religious Studies (CCRS) provides parish leaders with knowledge and understanding of theology and the Catholic faith. 88% participants recommend the course to others. Learn in person, by distance learning or online. For more information visit brs-ccrs.org.uk
Celebrate World Youth Day in London: World Youth Day (WYD) is the gathering of young people from all over the world with Pope Francis, taking place in Lisbon this summer. If you can't attend the main event, why not join WYD in London – a day celebration on Saturday 5th August from 11am-5pm in the church by Leicester Square. Programme: music • prayer • talks • activities • Mass, bringing together a young community of different nationalities in one faith! Venue: Notre Dame de France, 5 Leicester Place, London WC2H 7BX. Donations only. To register a group or individually, fill in the form: bit.ly/wydlondon
Food Bank donations: As more and more people need to access food banks, we would ask anyone who is able to donate, when they can, to one of our local food banks. Contributions can be made to Holy Trinity Foodbank on Sundays between 1pm and 3:30pm. Please come to the Church Hall on Stapleton Hall Road, next to St Aidan's School, N4 4RR, near the Albany Road junction.
Home urgently needed to rent: Tottenham Refugee Alliance is looking to secure rented accommodation suitable to house a refugee family under the Community Sponsorship Programme. We will support the landlord with upgrading suitable housing and settling the family, supporting them in all their needs to take their place in this local community. Interested landlords should contact us at housing@tottenhamrefugees.org.uk
Westminster Diocese Pilgrimage to Lourdes 2023: The pilgrimage dates are the 21st – 28th July. For more information or to book contact Tangey Tours on 01732 886666 or visit their website.
Diocesan Pilgrimage to the Holy Land – Sunday 19th to Monday 27th November. Route: Galilee – Jerusalem – Bethlehem. Flying from Heathrow on BA, cost for full board is £2265 per person sharing a room. Book online or call Gill at Tangney Tours 01732 886666 or Elizabeth at the Pilgrimage office 0207 798 9173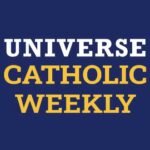 The Universe Catholic Weekly The Universe Catholic Weekly gives Catholics the chance to read about this country and the world through the lens of their religion. Digital and printed editions are available to subscribers. Visit their website for more information.
Please pray for: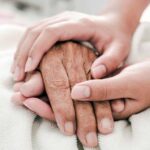 Those who are ill: Christian Overal, Antonio Neto, Zintra Sansom, Brenda Buzec, Amy Gordon, Annette Donivar, Caroline Hilton, Karin Summers, Graham Summers, Joan Summers, Helen Kozlowski, Don Brewis, Roman Cholij, Adeline Oyekoya, Mary Wallace, Sister Pia, Margaret Whelan, Kitty Madden, Brendan Whelan, Claire Marchand, Mike Coombes, Mira Lidstone, Gemma Francis, Richard Simon, Noah Purcell–Chandler, Nathalie Renford, Jackie Loivette, Michael Reid, Wendy Fairhurst, Ann Elizabeth Bennett, Joseph Lunn, Michael Hurley, Enid Samaru, Emilie Alcaraz, Ann Kozlowski-Hunt, Gabriel Brimacombe-Rand, Marie-Christine Polak, John Quinn, Frank Farrell.
Those who have recently died: Jimmy Leane, Esther Frimpong, Guiseppi Mastrogiacomo, Tom Shiels RIP.