Lent Fast Day Collection – Sunday 5th March:
This Lent, CAFOD is supporting families with the skills and tools they've asked for to fight the climate crisis. Learn about 14-year-old Dristy and her mum Rupali who, in Bangladesh, are building seed beds and planting palm trees to protect their crops from flooding and cyclones. On Fast Day, Friday 3rd March 2023, we were asked to eat less in solidarity with those without enough to eat and give the money we save to CAFOD's appeal. Give today to help families grow in strength to adapt to the climate crisis. Use the envelopes that will are available or give online. Our thanks to those who gave at our frugal supper in aid of CAFOD on Friday.
Lent 2023
Each year the Church gives us six weeks to "return to God with our whole heart." The key elements of living a good Lent are to Pray, Fast and Give and you can find ideas on all three on this website page. There is also a sheet of ideas available in church.
This coming Friday, there will be Eucharistic Adoration starting in church after morning Mass and ending at 5pm. We need to make sure that there will be someone present before the Blessed Sacrament at all times.
Our second Ecumenical Stations of the Cross will be on Friday March 10th at Holy Trinity Church at 7:30pm.
Prayer and Life Workshops Do you know how to read and meditate the Bible? Would you like to know God in an intimate way? A series of Prayer and Life workshops will start with an introductory session on Monday 6th March in the Parish Rooms at 7:30pm and continue on the following Mondays. Come along and take up something for Lent!
Evening Mass on Tuesdays: During Lent there will be a themed Mass each Tuesday evening at 7pm at which Fr David will give a series of talks on 'Listening to God and Hearing God's Voice'. Every relationship begins with a conversation, even one with God; God speaks to us continually but we struggle to hear what he is saying. Come along and explore the ways that God may be speaking to you today.
Pastoral Letter
Here is Cardinal Vincent's Pastoral Letter from two weekends ago, issued before the beginning of Lent and encouraging us to use these weeks of Lent to refresh and deepen our faith.
Services
Sunday Masses are at 6:30pm (Saturday), 9:45am, 11:15am (livestreamed) and 7pm.
Sunday Scripture readings
Notes on the Sunday Scripture readings
Find other livestreamed Masses in the diocese.
Weekday Masses are at 9am Monday, Wednesday and Friday after Morning Prayer at 8:45am.
Funeral Mass: of Theresa Charles, on Tuesday 7th March at 11:30am.
Lenten Evening Mass on Tuesdays: at 7pm at which Fr David will give a series of talks on 'Listening to God and Hearing God's Voice'.
Note: Church is closed and there is no Mass on Thursday.
Ecumenical Stations of the Cross Friday 10th  March, 7:30pm  at Holy Trinity Church, Granville Road.
Rosary: Tuesday & Friday, after 9am Mass
Confession: The Sacrament of Reconciliation or Confession is available on Saturday evening from 6-6:20pm.
Family Room: This week's activity reflects on Listening to Jesus during Lent.
Coming up: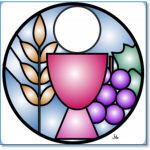 First Holy Communion 2023: The next class takes place at St. Peter-in-Chains Junior School between 11am and 12:30pm for parents and children on Saturday 4th March.
Padre Pio Group: Meets in church after 7pm Mass this Sunday, 5th March.
Life Ascending Group: Meets in the Parish Rooms at 10am on Tuesday, 7th March.
Thursdays Together: Every Thursday lunchtime 11:30am – 1:30pm in the hall in Stapleton Hall Road ( next to St Aidan's School). A chance to meet your neighbours and chat over light refreshments.
Planned Giving Envelopes and Gift Aid
The new Planned Giving Envelopes that come into use on Easter Sunday, 9th April, will be available for collection from next weekend, 11/12 March for people who already donate using envelopes. If you would like to join the scheme please drop a note in at the Presbytery or email plannedgiving@stpeterinchains.com giving your name and address.
Gift Aid: If you have made a Gift Aid Declaration to the parish but no longer pay tax on your income, please let us know by note or email so that we can update our records. Thank you.
CAFOD Syria and Türkiye Earthquake Appeal
Along with the disasters Emergency Committee (DEC), Cafod has launched an appeal in response to the earthquakes which struck Syria and Türkiye where the death toll has passed 46,000, thousands more are injured and thousands of homes and buildings have been destroyed. CAFOD's local experts are already on the ground assessing and responding to the needs of those affected by the earthquake. You can donate online or at the CAFOD wall safe at the back of church.
Soup Run Appeal
From Kit: We really need more drivers to help us deliver on Saturday evenings. Also, at present we are short of Coffee, but donations of Mayonnaise and tinned Tuna and Sweetcorn are always welcome. There is a labelled box by the church door for donations. If you can help drive, please contact Kit – kit.greveson@gmail.com or call 07507 138582.
Other News:
The Caritas Westminster Volunteer Service "One of the golden threads that runs through our Christian faith is that of loving service."  Cardinal Vincent Nichols.
Take a moment to imagine parish life in your parish without volunteers. No flowers, no choir, no altar servers. No catechists, musicians or readers. What would you miss most? Parish life without volunteers? Unimaginable! Do you feel called to join the community of volunteers who generously give of their time and share their skills in our parish? There are many opportunities to get involved. Why not take the first step and contact your parish office, or fill in this form or go to our website  to find the perfect opportunity for you.
Food Bank donations: As more and more people need to access food banks, we would ask anyone who is able to donate, when they can, to one of our local food banks. Contributions can be made to Holy Trinity Foodbank on Sundays between 1pm and 3:30pm. Please come to the Church Hall on Stapleton Hall Road, next to St Aidan's School, N4 4RR, near the Albany Road junction.
Tottenham Refugee Alliance is looking to secure rented accommodation suitable to house a refugee family under the Community Sponsorship Programme. We will support the landlord with upgrading suitable housing and settling the family, supporting them in all their needs to take their place in this local community. Interested landlords should contact us at housing@tottenhamrefugees.org.uk
Westminster Diocese Pilgrimage to Lourdes 2023: The pilgrimage dates for 2023 are the 21st – 28th July. For more information and to make an 'Expression of interest' ahead of booking being open: tel. 020 7798 9173; email lourdes@rcdow.org.uk; web www.rcdow.org.uk/pilgrimages/lourdes.
Diocesan Pilgrimage to the Holy Land, Join us on our pilgrimage/retreat to the Holy Land, led this year by Bishop John Sherrington and Fr John Farrell OP. Dates: Sunday 19th to Monday 27th November. Route: Galilee – Jerusalem – Bethlehem. Flying from Heathrow on BA. Cost is for full board £2265 per person sharing a room, £682 single room supplement. Travel insurance essential. You can book online or call Gill at Tangney Tours 01732 886666 or Elizabeth at the Pilgrimage office 0207 798 9173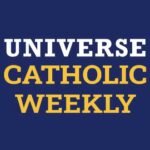 The Universe Catholic Weekly is true to its mission of keeping Catholics informed about their faith, and bringing them ever closer to God. In order to keep our high standard going and maintain a strong weekly Catholic voice at a time when it is much needed in the world, please consider taking out a subscription (a 3-month subscription costs just £20). We have an excellent website full of trustworthy articles. To order your Digital 4 weeks FREE introductory offer call Michelle on 0743 661 7650 or email: michelle.jones@universecatholicweekly.co.uk. Have a look at a recent edition.
Please pray for: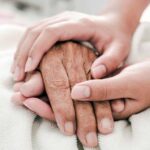 Those who are ill: Christian Overal, Antonio Neto, Zintra Sansom, Brenda Buzec, Amy Gordon, Annette Donivar, Caroline Hilton, Karin Summers, Graham Summers, Joan Summers, Helen Kozlowski, Don Brewis, Roman Cholij, Adeline Oyekoya, Mary Wallace, Sister Pia, Margaret Whelan, Kitty Madden, Clare Bruce, Brendan Whelan, Claire Marchand, Mike Coombes, Mira Lidstone, Gemma Francis, Richard Simon, Noah Purcell–Chandler, Nathalie Renford, Jackie Loivette, Michael Reid, Wendy Fairhurst, Ann Elizabeth Bennett, Joseph Lunn, Tom Shiels, John O'Shea, Michael Hurley, Enid Samaru, Emilie Alcaraz, Ann Kozlowski-Hunt.
Those who have recently died: Margaret O'Callaghan, Theresa Charles RIP.