Happy Mother's Day
Today, with lots of hugs and special treats, we send all our love and grateful thanks to our Mums, Nans and Great Grandmas and pray through the intercession of our heavenly Mother that God sends them abundant Blessings! On the recent International Women's Day, Pope Francis said "I think of all women: I thank them for their commitment to building a more humane society, through their ability to grasp reality with a creative eye and a tender heart…. A special blessing ….. and a round of applause for women! They deserve it!"
Love the Stranger
Love the Stranger is a new publication by the Catholic Bishops' Conference of England and Wales' which articulates our Christian duty to look beyond labels and see the person who has left their homeland in search of a better life. In 2023, people making dangerous journeys across the Channel to reach the UK are called by various names: 'refugees', 'asylum seekers', 'migrants', and often by more derogatory terms. Today there are over 280 million migrants and refugees worldwide, more than at any point in history. Quoting the Gospel of St. Matthew, Pope Francis calls on us to respond by welcoming, protecting, promoting, and integrating people, with the reminder that: "Every stranger who knocks at our door is an opportunity for an encounter with Jesus Christ, who identifies with the welcomed and rejected strangers of every age (Matthew 25:35-43)." The Secretary General of the Commission of Catholic Episcopal Conferences of the European Union (COMECE) has given a ringing endorsement of the new document for showing how the principles of the Social Doctrine of the Church "should be applied to the current challenges faced by our states and societies".
Urgent Soup Run Appeal
The Soup Run urgently needs drivers to be able to continue to operate smoothly. If you could volunteer your time with car every 4/5 weeks on a Saturday from 6-8.30pm (or even help without a vehicle), please contact Kit – kit.greveson@gmail.com or call 07507 138582. There is a labelled box by the church door for donations – coffee, tinned tuna, sweetcorn, mayo.
Lent
As we continue our journeys towards the solemn celebrations of Holy Week from Jesus' triumphant entrance into Jerusalem on Palm Sunday to the foot of the Cross as sorrowful bystanders to His Passion, before rolling back the stone of the empty tomb and the joy of the Resurrection, we re-dedicate ourselves through prayer, fasting, and almsgiving.
Prayer and Life Workshops: The second session of the 15-week workshop programme is this Monday, 20th March, in the Parish Room at 7:30pm.
Evening Mass on Tuesdays: at 7pm when Fr David will give a series of talks on 'Listening to God and Hearing God's Voice'. Come along and explore how God may be speaking to you today.
Eucharistic Adoration starting in church after Friday's morning Mass and ending at 5pm.
This week's Ecumenical Stations of the Cross will be on Friday 24th March at Holy Trinity Church, Granville Road at 7:30pm.
Cardinal's Lenten Appeal: A gift this Lent made online or using the wall safe or envelopes at the back of church will help fund initiatives in parishes, schools and charities in the Diocese bringing light and hope into the lives of people across our Diocese. Please be generous.
Volunteer: If you feel called to join the community of volunteers who generously give of their time and share their skills at St Peter's, there are many opportunities to get involved – e.g. driving for the Soup Run – see below! Why not take the first step and contact Fr David.
Other suggestions for ways to make a Holy Lent can be found here.
Services
Sunday Masses are at 6:30pm (Saturday), 9:45am, 11:15am (livestreamed) and 7pm.
Sunday Scripture readings
Notes on the Sunday Scripture readings
Find other livestreamed Masses in the diocese.
Weekday Masses are at 9am Monday, Tuesday, Wednesday and Friday after Morning Prayer at 8:45am.
Rest in Peace: We have learned of the death of parishioner John O'Shea. Please pray for the repose of his soul and for his family. Funeral arrangements will be announced later.
Note: Church is closed and there is no Mass on Thursday.
Rosary: Tuesday after 9am Mass
Confession: The Sacrament of Reconciliation or Confession is available on Saturday evening from 6-6:20pm.
Family Room: This week's activity reflects on Letting God restore our souls in Lent.
Coming up:
First Reconciliation and Holy Communion: Our children who are preparing for these sacraments will receive the sacrament of Reconciliation (Confession) for the first time next Saturday 25th March at 11am. Please keep the children and their families and catechists in your prayers.
Life Ascending Group: meets on Tuesday 21st March at 10am in the Basement Parish Rooms.
Thursdays Together: Every Thursday lunchtime 11:30am – 1:30pm in the hall in Stapleton Hall Road ( next to St Aidan's School). Meet your neighbours and chat over light refreshments.
Clocks go forward: 1 hour next Sunday, 26th March.
Love Heals Body Mind and Spirit Ministry: welcomes you to come to a day Retreat of quiet Reflection on Saturday 18th March, 11:00am – 4:30pm, the Catholic Church of our Lady of Assumption & St Gregory, Warwick Street, Piccadilly, W1F 9JR. See poster for more details.
Planned Giving Envelopes and Gift Aid
The new Planned Giving Envelopes that come into use on Easter Sunday, 9th April, are available for collection at the front of church for people who already donate using envelopes. If you would like to join the scheme please email plannedgiving@stpeterinchains.com giving your name and address. If you would like to set up a Standing Order or make a Gift Aid Declaration, please use this form.
Gift Aid: If you have made a Gift Aid Declaration to the parish but no longer pay tax on your income, please let us know by note or email so that we can update our records. Thank you.
Other News:
Food Bank donations: As more and more people need to access food banks, we would ask anyone who is able to donate, when they can, to one of our local food banks. Contributions can be made to Holy Trinity Foodbank on Sundays between 1pm and 3:30pm. Please come to the Church Hall on Stapleton Hall Road, next to St Aidan's School, N4 4RR, near the Albany Road junction.
Tottenham Refugee Alliance is looking to secure rented accommodation suitable to house a refugee family under the Community Sponsorship Programme. We will support the landlord with upgrading suitable housing and settling the family, supporting them in all their needs to take their place in this local community. Interested landlords should contact us at housing@tottenhamrefugees.org.uk
Westminster Diocese Pilgrimage to Lourdes 2023: The pilgrimage dates for 2023 are the 21st – 28th July. For more information and to make an 'Expression of interest' ahead of booking being open: tel. 020 7798 9173; email lourdes@rcdow.org.uk; web www.rcdow.org.uk/pilgrimages/lourdes.
Diocesan Pilgrimage to the Holy Land, Join us on our pilgrimage/retreat to the Holy Land, led this year by Bishop John Sherrington and Fr John Farrell OP. Dates: Sunday 19th to Monday 27th November. Route: Galilee – Jerusalem – Bethlehem. Flying from Heathrow on BA. Cost is for full board £2265 per person sharing a room, £682 single room supplement. Travel insurance essential. You can book online or call Gill at Tangney Tours 01732 886666 or Elizabeth at the Pilgrimage office 0207 798 9173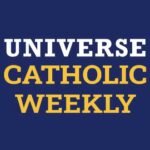 The Universe Catholic Weekly is true to its mission of keeping Catholics informed about their faith, and bringing them ever closer to God. In order to keep our high standard going and maintain a strong weekly Catholic voice at a time when it is much needed in the world, please consider taking out a subscription (a 3-month subscription costs just £20). We have an excellent website full of trustworthy articles. To order your Digital 4 weeks FREE introductory offer call Michelle on 0743 661 7650 or email: michelle.jones@universecatholicweekly.co.uk. Have a look at a recent edition.
Please pray for: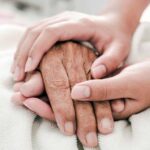 Those who are ill: Christian Overal, Antonio Neto, Zintra Sansom, Brenda Buzec, Amy Gordon, Annette Donivar, Caroline Hilton, Karin Summers, Graham Summers, Joan Summers, Helen Kozlowski, Don Brewis, Roman Cholij, Adeline Oyekoya, Mary Wallace, Sister Pia, Margaret Whelan, Kitty Madden, Clare Bruce, Brendan Whelan, Claire Marchand, Mike Coombes, Mira Lidstone, Gemma Francis, Richard Simon, Noah Purcell–Chandler, Nathalie Renford, Jackie Loivette, Michael Reid, Wendy Fairhurst, Ann Elizabeth Bennett, Joseph Lunn, Tom Shiels, Michael Hurley, Enid Samaru, Emilie Alcaraz, Ann Kozlowski-Hunt.
Those who have recently died: Margaret O'Callaghan, Theresa Charles, John O'Shea RIP.