Happy Birthday to Fr David
Fr David celebrated a significant birthday this week. To mark the occasion, there will be a gathering for tea and cake after 11:15 mass next Sunday 12th February. Please feel free to join us in the porch. All donations of cakes and biscuits are welcome.
Racial Justice Sunday – 5th February 2023
Racial Justice Sunday is the day the church focuses on the need to oppose racism and pursue racial justice with renewed vigour. The theme for Racial Justice Sunday is: "All are included in the mission of Christ and His Church. Let us walk together, pray together and work together" It reflects the role each of us must play in promoting the mission of Christ and His Church. This was inspired by conversations around last year's Racial Justice Sunday and Pope Francis' visit to Canada in July 2022 when he spoke about looking towards a future of 'Justice, healing and reconciliation'. The Bishops' Conference have a prayer that can be used year-round as well as questions for reflection; Videos for Walking Together, Working Together and Praying Together. The resources can be found here. Racial Justice and Walking, Praying and Working Together form the theme for this weekend's Family Room activity.
National Marriage Week – 7 – 14 February
The fundamental message of Marriage Week is that marriage is worth investing in, because all the research shows that stable families make for a happier society. It's also really important to keep working on a marriage. Couples who do so are more likely to stay together. All God's people are called to live a life of holiness through their vocation. Spouses, through the vocation to marriage, should follow their own path to holiness, which is sustained by the grace of the Sacrament. Love is the central and the most fundamental aspect of the Sacrament of Marriage. St John Paul II stated that "Love is the fundamental and innate vocation of every human being" (Familiaris Consortio 1981). Each Marriage Week has a theme. Read more about the theme and resources for 2023 – "Marriage… one flesh, given and received".
Soup Run Appeal
From Kit: We really need more drivers to help us deliver on Saturday evenings. Also, at present, we are short of Sugar and Mayonnaise. There is a labelled box by the church door for donations. If you can help drive, please contact Kit – kit.greveson@gmail.com or call 07507 138582.
Services
Sunday Masses are at 6:30pm (Saturday), 9:45am, 11:15am (livestreamed) and 7pm.
Sunday Scripture readings
Notes on the Sunday Scripture readings
Find other livestreamed Masses in the diocese.
Weekday Masses are at 9am Monday, Tuesday and Wednesday after Morning Prayer at 8:45am.
Funeral Mass: The Funeral Mass of Betty McGlynn is at 11am on Friday 10th February followed by a cremation at St Marylebone N2 0SE. The Funeral Mass of Mary O'Callaghan will take place on Thursday 23rd February – time to be advised.
Note: Church is closed and there is no Mass on Thursday.
Rosary: Tuesday & Friday, after 9am Mass
Confession: The Sacrament of Reconciliation or Confession is available on Saturday evening from 6-6:20pm.
Family Room: This week's activity reflects on Walking, praying and working together for racial justice.
Coming up:
Padre Pio Group: Meets in church after 7pm Mass this Sunday, 5th February.
Thursdays Together: Every Thursday lunchtime 11am – 1:30pm in the church hall at Holy Trinity, Granville Road. A chance to meet your neighbours and chat over light refreshments.
Anointing of the sick – Saturday 11th February, the Memoria of Our Lady of Lourdes, is the 31st World Day of the Sick. There will be a Mass for the Sick at the Cathedral at 2:30pm, celebrated by the Cardinal, during which Anointing of the Sick will be offered. Tickets, which will be sent by post, must be pre-booked on Eventbrite. Tickets are in three categories: 1. Wheelchair users who require anointing, 2. Walking sick who require anointing and 3. Those assisting the sick, who do not require anointing.
The Holy Land: A fundraising concert in aid of the Catholic community in the Holy Land will be held on Thursday 16th February at Westminster Cathedral at 7:30pm. Tickets starting at £20 are available now through Eventbrite, or by calling the office – 01926 512980.
Flame 2023
Flame 2023 on Saturday 4 March 2023 at OVO Arena, Wembley will be the largest Catholic gathering of young people in England and Wales, the Flame Congress. The theme of Flame 2023 – which is exactly 150 days before World Youth Day in Lisbon – takes the WYD Scripture "Mary arose and went with haste" and crystallises it into the theme, "Rise Up!" Rise up after the pandemic, Rise up as young Catholics, Rise up – as Mary did – for the surprising and beautiful adventure that is our Catholic faith. Visit https://cymfed.org.uk/flame/ for more information and booking.
Thank you to all our volunteers
In January, parishes make submissions to the diocese of their financial accounts and other information for the year just ended. This includes an assessment of the number of people who volunteer in any way for the parish and the amount of time they give each month. While it is impossible to be wholly accurate in this, adding together everything from Altar Servicing to Visiting the Sick via keeping our accounts, the Soup Run and providing music in church, we think around 170 people give the parish around 480 hours each month over 26 different activities. And no doubt, on top of that, parishioners volunteer in different ways outside the parish. That is pretty impressive and we send a huge Thank You to everyone who serves the parish. May God Bless You. You can see the breakdown here.
Other News:
Food Bank donations: As more and more people need to access food banks, we would ask anyone who is able to donate, when they can, to one of our local food banks. Contributions can be made to Holy Trinity Foodbank on Sundays between 1pm and 3:30pm. Please come to the Church Hall on Stapleton Hall Road, next to St Aidan's School, N4 4RR, near the Albany Road junction.
Tottenham Refugee Alliance is looking to secure rented accommodation suitable to house a refugee family under the Community Sponsorship Programme. We will support the landlord with upgrading suitable housing and settling the family, supporting them in all their needs to take their place in this local community. Interested landlords should contact us at housing@tottenhamrefugees.org.uk
Westminster Diocese Pilgrimage to Lourdes 2023: The pilgrimage dates for 2023 are the 21st – 28th July. For more information and to make an 'Expression of interest' ahead of booking being open: tel. 020 7798 9173; email lourdes@rcdow.org.uk; web www.rcdow.org.uk/pilgrimages/lourdes.
Escorted Pilgrimage to Knock Shrine, Ireland, 15th May 2023. £699.00 per person sharing. Price includes flight, all transfers, 4 nights' in Knock House Hotel with full board. All entertainment and excursions included. Day trips to Westport, Ballintubber Abbey, Croagh Patrick, Fr. Peyton Centre & National Museum. Single supplement £150.00. Contact Patricia on 01268 762 278 or 07740 175557 or email knockpilgrimages@gmail.com.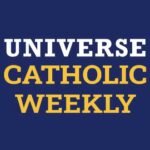 The Universe Catholic Weekly is true to its mission of keeping Catholics informed about their faith, and bringing them ever closer to God. In order to keep our high standard going and maintain a strong weekly Catholic voice at a time when it is much needed in the world, please consider taking out a subscription (a 3-month subscription costs just £20). We have an excellent website full of trustworthy articles. To order your Digital 4 weeks FREE introductory offer call Michelle on 0743 661 7650 or email: michelle.jones@universecatholicweekly.co.uk. Have a look at a recent edition.
Please pray for: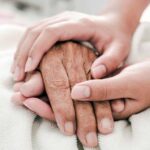 Those who are ill: Christian Overal, Antonio Neto, Zintra Sansom, Brenda Buzec, Amy Gordon, Annette Donivar, Caroline Hilton, Karin Summers, Graham Summers, Joan Summers, Helen Kozlowski, Don Brewis, Roman Cholij, Adeline Oyekoya, Mary Wallace, Sister Pia, Margaret Whelan, Kitty Madden, Clare Bruce, Brendan Whelan, Claire Marchand, Mike Coombes, Mira Lidstone, Gemma Francis, Richard Simon, Noah Purcell–Chandler, Nathalie Renford, Jackie Loivette, Michael Reid, Wendy Fairhurst, Ann Elizabeth Bennett, Joseph Lunn, Tom Shiels, John O'Shea, Michael Hurley, Enid Samaru, Emilie Alcaraz, Ann Kozlowski-Hunt.
Those who have recently died: Betty McGlynn (mother of Helen Bligh), Michael Carolan and Mary O'Callaghan RIP who died recently.