Lent and Ash Wednesday 2023
Lent 2023 begins on Ash Wednesday, 22nd February. Ashes will be blessed and distributed at both Masses – 9:30am, when the children from the school will be coming to church and 7:30pm. Each year the Church gives us six weeks to take a long, loving look at our lives to see if our values and priorities are in line with God's desires for us. Since most of us find that we've wandered from God's path, Lent becomes that second chance, to "return to God with our whole heart." The key elements of living a good Lent are to Pray, Fast and Give and you can find ideas on all three on this website page.
CAFOD Syria and Türkiye Earthquake Appeal
At every level, leaders of the Church are urging it's members to offer Prayers as well as whatever practical help they can in the aftermath of the devastating earthquakes in Syria and Türkiye where the reported numbers of those killed, injured and displaced keeps growing.
Along with the disasters Emergency Committee (DEC), Cafod has launched an appeal in response to the earthquake. CAFOD's local experts are already on the ground assessing and responding to the needs of those affected by the earthquake. Hombeline Dulière, Cafod's programme manager for its Syria crisis response, said "Our partners are working tirelessly to support the search and rescue operation, as well as making sure people have water, hot meals, warm clothing and somewhere safe to go". You can donate online or at the CAFOD wall safe at the back of church.
Services
Sunday Masses are at 6:30pm (Saturday), 9:45am, 11:15am (livestreamed) and 7pm.
Sunday Scripture readings
Notes on the Sunday Scripture readings
Find other livestreamed Masses in the diocese.
Weekday Masses are at 9am Monday, Tuesday, and Friday after Morning Prayer at 8:45am.
Ash Wednesday Masses are at 9:30am when Schools will attend and 7:30pm
Funeral Mass: The Funeral Mass of Margaret O'Callaghan is at 10am on Thursday 23rd February.
Rosary: Tuesday & Friday, after 9am Mass
Confession: The Sacrament of Reconciliation or Confession is available on Saturday evening from 6-6:20pm.
Family Room: This week's activity reflects on Sharing the kindness and mercy of God.
Coming up:
Life Ascending Group: Meetings will resume this Tuesday, 21st February, in the Parish Rooms at 10am.
First Holy Communion 2023: The next class takes place at St. Peter-in-Chains Junior School between 11am and 12:30pm for parents and children on Saturday 4th March.
Thursdays Together: Every Thursday lunchtime 11:30am – 1:30pm in the hall in Stapleton Hall Road ( next to St Aidan's School). A chance to meet your neighbours and chat over light refreshments.
World Day of Prayer: The World Day of prayer will be celebrated on Friday 3rd March at 11am in Holy Innocents Church, 134 Tottenham Lane, N8 7EL. The theme is: "I have heard about your faith". The celebration has been prepared by the Christian women of Taiwan. Please come and join us. World Day of Prayer is a women-led, global, ecumenical movement promoting prayerful living and worship for men, women and young people and helping raise awareness of the lives and concerns of others throughout the world, especially those who write the service.
Soup Run Appeal
From Kit: We really need more drivers to help us deliver on Saturday evenings. Also, at present we are short of Coffee, but donations of Mayonnaise and tinned Tuna are always welcome. There is a labelled box by the church door for donations. If you can help drive, please contact Kit – kit.greveson@gmail.com or call 07507 138582.
Flame 2023
Flame 2023 on Saturday 4 March 2023 at OVO Arena, Wembley will be the largest Catholic gathering of young people in England and Wales, the Flame Congress. The theme of Flame 2023 – which is exactly 150 days before World Youth Day in Lisbon – takes the WYD Scripture "Mary arose and went with haste" and crystallises it into the theme, "Rise Up!" Rise up after the pandemic, Rise up as young Catholics, Rise up – as Mary did – for the surprising and beautiful adventure that is our Catholic faith. Visit https://cymfed.org.uk/flame/ for more information and booking.
Other News:
Food Bank donations: As more and more people need to access food banks, we would ask anyone who is able to donate, when they can, to one of our local food banks. Contributions can be made to Holy Trinity Foodbank on Sundays between 1pm and 3:30pm. Please come to the Church Hall on Stapleton Hall Road, next to St Aidan's School, N4 4RR, near the Albany Road junction.
Tottenham Refugee Alliance is looking to secure rented accommodation suitable to house a refugee family under the Community Sponsorship Programme. We will support the landlord with upgrading suitable housing and settling the family, supporting them in all their needs to take their place in this local community. Interested landlords should contact us at housing@tottenhamrefugees.org.uk
Westminster Diocese Pilgrimage to Lourdes 2023: The pilgrimage dates for 2023 are the 21st – 28th July. For more information and to make an 'Expression of interest' ahead of booking being open: tel. 020 7798 9173; email lourdes@rcdow.org.uk; web www.rcdow.org.uk/pilgrimages/lourdes.
Escorted Pilgrimage to Knock Shrine, Ireland, 15th May 2023. £699.00 per person sharing. Price includes flight, all transfers, 4 nights' in Knock House Hotel with full board. All entertainment and excursions included. Day trips to Westport, Ballintubber Abbey, Croagh Patrick, Fr. Peyton Centre & National Museum. Single supplement £150.00. Contact Patricia on 01268 762 278 or 07740 175557 or email knockpilgrimages@gmail.com.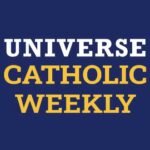 The Universe Catholic Weekly is true to its mission of keeping Catholics informed about their faith, and bringing them ever closer to God. In order to keep our high standard going and maintain a strong weekly Catholic voice at a time when it is much needed in the world, please consider taking out a subscription (a 3-month subscription costs just £20). We have an excellent website full of trustworthy articles. To order your Digital 4 weeks FREE introductory offer call Michelle on 0743 661 7650 or email: michelle.jones@universecatholicweekly.co.uk. Have a look at a recent edition.
Please pray for: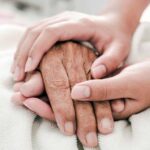 Those who are ill: Christian Overal, Antonio Neto, Zintra Sansom, Brenda Buzec, Amy Gordon, Annette Donivar, Caroline Hilton, Karin Summers, Graham Summers, Joan Summers, Helen Kozlowski, Don Brewis, Roman Cholij, Adeline Oyekoya, Mary Wallace, Sister Pia, Margaret Whelan, Kitty Madden, Clare Bruce, Brendan Whelan, Claire Marchand, Mike Coombes, Mira Lidstone, Gemma Francis, Richard Simon, Noah Purcell–Chandler, Nathalie Renford, Jackie Loivette, Michael Reid, Wendy Fairhurst, Ann Elizabeth Bennett, Joseph Lunn, Tom Shiels, John O'Shea, Michael Hurley, Enid Samaru, Emilie Alcaraz, Ann Kozlowski-Hunt.
Those who have recently died: Betty McGlynn (mother of Helen Bligh), Michael Carolan and Margaret O'Callaghan RIP who died recently.