Pope Emeritus Benedict XVI RIP
Following the announcement of the death, aged 95, of Pope Emeritus Benedict XVI, who served as Supreme Pontiff from April 2005 to February 2013 and whose funeral took place this past Thursday, Cardinal Vincent Nichols, President of the Bishops' Conference, said: "I am deeply saddened to learn of the death of Pope Benedict. He will be remembered as one of the great theologians of the 20th century. I remember with particular affection the remarkable Papal Visit to these lands in 2010. We saw his courtesy, his gentleness, the perceptiveness of his mind and the openness of his welcome to everybody that he met. He was through and through a gentleman, through and through a scholar, through and through a pastor, through and through a man of God – close to the Lord and always his humble servant. Pope Benedict is very much in my heart and in my prayers. I give thanks to God for his ministry and leadership." We can all add our own "Amen" to that.
The Bishops' Conference website contains an Obituary of Pope Emeritus Benedict XVI and you can also watch a recording of the Funeral Mass conducted by Pope Francis.
Christmas Thank Yous
We send our thanks and good wishes to all whose service and ministry contributed to our Christmas celebrations. Our thanks too for your Christmas Offerings, cards, gifts and good wishes. We pray that all our parishioners enjoy a Happy and Blessed 2023.
Crib Appeal
This Sunday's feast of the Baptism of the Lord marks the end of the Church's Christmas Season and is the last chance to give to the Crib Appeal for the Catholic Children's Society.
Inquiry into assisted suicide:
The House of Commons Health and Social Care Committee has launched an inquiry into assisted suicide. There is very little time to respond as responses must be received by 20 January. However, there is a very short online form of just six questions and a briefing from the Anscombe Bioethics Centre (see parish website for links) which should not take more than ten or fifteen minutes to respond. Please have a look at it and reply or forward it to anyone you know who may be sympathetic – particularly healthcare and legal professionals. The Catholic Church is clear that we can never assist in taking the life of another, even if they request it and statements of the Bishops' Conference can also be found online.
Services
Sunday Masses are at 6:30pm (Saturday), 9:45am, 11:15am (livestreamed) and 7pm.
Sunday Scripture readings
Notes on the Sunday Scripture readings
Find other livestreamed Masses in the diocese.
Weekday Masses are at 9am Monday, Tuesday, Wednesday and Friday after Morning Prayer at 8:45am.
Note: Church is closed and there is no Mass on Thursday.
Rosary: Tuesday & Friday, after 9am Mass
Confession: The Sacrament of Reconciliation or Confession is available on Saturday evening from 6-6:20pm.
Family Room: This week's activity reflects on Giving thanks for the gift of Baptism.
Coming up:
Padre Pio Group : meets after Mass this Sunday evening, 8th, in church after 7pm Mass.
Legion of Mary: meetings resume this Sunday, 8th January at 3:30pm on the Parish Rooms.
Life Ascending Group: meets at 10am on Tuesday 10th January in the Parish Rooms
Thursdays Together: Every Thursday lunchtime 11am – 1:30pm in the church hall at Holy Trinity, Granville Road. A chance to meet your neighbours and chat over light refreshments.
Camino reflections from Fr. Sean
I finished the Camino walk at the end of October and a number of people have asked me to share a few thoughts about it. I have prepared a Powerpoint presentation of my reflections. You will have to download the file to play it as it is quite big (1/2 GB) with photos and music etc. I hope it will play OK for you. God bless for now. Fr. Sean.
Other News:
Soup Run – message from Kit: We can always use tinned tuna, mayo, sweetcorn, marg and cheese (no catering sizes please). Large bags of sugar are useful too as are packs of plain crisps and boxes of cereal bars. There is a labelled box by the church door for donations to the Soup Run. To give some idea of numbers, we serve ca 70 guests per week.
Food Bank donations: As more and more people need to access food banks, we would ask anyone who is able to donate, when they can, to one of our local food banks. Contributions can be made to Holy Trinity Foodbank on Sundays between 1pm and 3:30pm. Please come to the Church Hall on Stapleton Hall Road, next to St Aidan's School, N4 4RR, near the Albany Road junction.
Tottenham Refugee Alliance is looking to secure rented accommodation suitable to house a refugee family under the Community Sponsorship Programme. We will support the landlord with upgrading suitable housing and settling the family, supporting them in all their needs to take their place in this local community. Interested landlords should contact us at housing@tottenhamrefugees.org.uk
Escorted Pilgrimage to Knock Shrine, Ireland, 15th May 2023. £699.00 per person sharing. Price includes flight, all transfers, 4 nights' in Knock House Hotel with full board. All entertainment and excursions included. Day trips to Westport, Ballintubber Abbey, Croagh Patrick, Fr. Peyton Centre & National Museum. Single supplement £150.00. Contact Patricia on 01268 762 278 or 07740 175557 or email knockpilgrimages@gmail.com.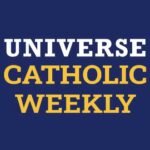 The Universe Catholic Weekly is true to its mission of keeping Catholics informed about their faith, and bringing them ever closer to God. In order to keep our high standard going and maintain a strong weekly Catholic voice at a time when it is much needed in the world, please consider taking out a subscription (a 3-month subscription costs just £20). We have an excellent website full of trustworthy articles. To order your Digital 4 weeks FREE introductory offer call Michelle on 0743 661 7650 or email: michelle.jones@universecatholicweekly.co.uk. Have a look at a recent edition.
Please pray for: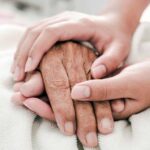 Those who are ill: Christian Overal, Antonio Neto, Zintra Sansom, Brenda Buzec, Amy Gordon, Annette Donivar, Caroline Hilton, Karin Summers, Graham Summers, Joan Summers, Helen Kozlowski, Don Brewis, Roman Cholij, Adeline Oyekoya, Mary Wallace, Sister Pia, Margaret Whelan, Kitty Madden, Clare Bruce, Brendan Whelan, Claire Marchand, Mike Coombes, Mira Lidstone, Gemma Francis, Richard Simon, Noah Purcell–Chandler, Nathalie Renford, Jackie Loivette, Michael Reid, Wendy Fairhurst, Ann Elizabeth Bennett, Joseph Lunn, Tom Shiels, John O'Shea, Michael Hurley, Enid Samaru, Emilie Alcaraz, Ann Kozlowski-Hunt, Gwen Dickson.

Those who have recently died: Billy O'Regan, Pope Emeritus Benedict XVI, Betty McGlynn (mother of Helen Bligh) RIP