Sick and Retired Priest Fund
This weekend is the annual collection for sick and retired priests in the Diocese of Westminster. There are more than 66 sick and retired priests who receive support after a lifetime of service to their parishes. By 2025 the number of priests in retirement is set to double. Most priests offer their resignation at 75, but many continue to serve in our schools, hospitals, hospices and parishes. By supporting the Sick & Retired Priests' Fund, you can help cover essential costs and give them peace of mind that in the event of an emergency, their needs will be met. They have given to us all and now, in their old age or sickness, they need us to give back. This is our chance to say thank you to our sick and retired priests who have given so much. You will find a donation envelope at the back of the church today. Please take one home and bring it back next weekend with your donation. Please continue to pray for the wellbeing of all of our clergy: active, retired and ill. You can donate online and the envelopes and posters feature a 'QR Code' that you can scan with a phone camera to give online.
November – Month of the Holy Souls
Holy Souls lists are available here or on the Newsletter table with envelopes to make Mass Offerings for the Holy Souls. Please return the lists and offerings to the Sacristy or the Presbytery. The lists will be displayed before the Altar during November with Masses offered for the souls of your deceased family members and friends. This week's Family Room activity reflects on 'Praying for all Souls'.
First Holy Communion 2023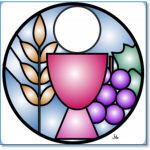 A meeting for all parents of children who have applied for First Holy Communion in 2023 will be held on Saturday 5th November at 11am in the church.
Services
Sunday Masses are at 6:30pm (Saturday), 9:45am, 11:15am (livestreamed) and 7pm.
Sunday Scripture readings
Notes on the Sunday Scripture readings
Find other livestreamed Masses in the diocese.
Weekday Masses are at 9am Monday to Friday after Morning Prayer at 8:45am unless there is a funeral or other special Mass at another time.
Rosary: Tuesday & Friday, after 9am Mass
Confession: The Sacrament of Reconciliation or Confession is available on Saturday evening from 6-6:20pm.
Family Room: This week's activity reflects on Praying for all Souls.
World Day for the Poor
The sixth World Day of the Poor will be celebrated by the Catholic Church on Sunday 13 November, with the theme of "For your sakes Christ became poor" (2 Cor 8:9). Pope Francis in his message for this day said: "The World Day of the Poor comes this year as a healthy challenge, helping us to reflect on our style of life and on the many forms of poverty all around us." Highlighting the current challenges facing the world's poor, he added: "Several months ago, the world was emerging from the tempest of the pandemic… Now, however, a new catastrophe has appeared on the horizon [the war in Ukraine], destined to impose on our world a very different scenario." Read more and find resources here.
Would you like to join our team of regular readers?
Proclaiming the Word of God to the assembled faithful is one of the key ministries at every Mass – and we would welcome new readers to join our rotas for Saturday evening and Sunday services. You need a love of scripture and a clear and preferably strong speaking voice. If you are interested please contact Helen (h.helmer@virginmedia.com). Thank you.
Looking for a Reception place for September 2023?
Come to our school tours where headteacher Miss Robertson looks forward to meeting you and showing you our wonderful inclusive schools. Dates as follows: Wednesdays 9th & 23rd November and 7th December all at 9:30am. Book your place by calling 020 8340 6789.
Meetings
Legion of Mary: Meets Sunday 6th November at 3:30pm in the Parish Rooms.
Ascent Group: Tuesday 15th November at 10am in the Parish Rooms.
Padre Pio Group: Meets in church after 7pm Mass on Sunday 6th November.
Thursdays Together: Every Thursday lunchtime 11am – 1:30pm in the church hall at Holy Trinity, Granville Road. A chance to meet your neighbours and chat over light refreshments.
The Big Quiz Night: This will be held on Saturday 19th November at Union Church and Community Centre, Weston Park from 7pm. £6 per person and tables up to 8 people.
Christmas Day Lunch at Union Church Weston Park: If you would like to go to the Christmas Day Lunch and Party at Union Church, Weston Park, please see Fr David and get a reply slip to send to the church
Soup Run – message from Kit:
We really, really need tuna fish at the moment and, on a weekly basis, we do use a fair amount of margarine and cheese. We do find it more practical for storage and refrigeration if people can give family-size rather than catering pack quantities. Many thanks!
Fundraising Concert for Ukraine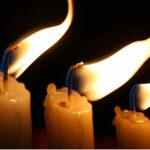 Armistice Day, 11th November, 6:30pm – Ukrainian Cathedral of the Holy Family, Duke St, London W1K 5BQ. Includes a performance of 'The Cry, A Requiem for the Lost Child' by the composer Adrian Snell, and a selection of Ukrainian music. Conductor: Dominic Ellis-Peckham. Tickets available from Eventbrite, London Oriana Choir. Cost: £20-£50. A unique evening of music to raise funds for trauma counselling for children and mothers on the frontline, supported by the mental health charity Beyond Conflict, and for The Ukrainian Welcome Centre in London for displaced Ukrainians who fled the war.
Safeguarding
at no point will the Roman Catholic Church in England and Wales stop on its journey of dedicated effort in making the life and work of the Church safe for all. In November 2020, the Church commissioned an independent review into its safeguarding work and structures which is in the process of being implemented. The new national safeguarding body, which began operational work in April 2021, provides a regulatory function to organisations within the Church in England and Wales ensuring that standards are upheld, and all safeguarding processes adhered to. These changes were fully aligned with the recent Inquiry's recommendations in the case study report. Key to this progress is the voice of victims and survivors of abuse which has been an integral element in the development of this new agency. The Church remains committed to listening with humility to those who have been hurt by the actions of Church members so that their experiences will inform our work.
Synod on Synodality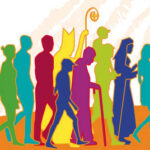 The Synod of Bishops' meetings in the Vatican—originally scheduled to be held in October 2023—will now also take place in October 2024, as part of the same Synod but held in 2 sessions. Announcing the extension, Pope Francis said: "In order to provide more time for extended discernment, I have established that this Synodal Assembly will take place in two sessions: The first on 4-29 October 2023 and the second in October 2024."
Firm Foundations in a Cost of Living Crisis
Caritas Westminster is holding a one-day conference on 12th November at All Saints Catholic College in St Charles Square, Ladbroke Grove, 10:30am – 5pm. There will be presentations and workshops from different organisations who are here to help us all. Our hope is that participants will share whatever they learn with their parish and school communities. Please register on Eventbrite to help planning.
Food Bank donations: You can find details about the times when you can donate to Holy Trinity and other local foodbanks here.
Other News:
Parishioner needing Accommodation – a relatively new parishioner, Tania from Columbia, has messaged us: Very sorry to bother you with this. I am looking for a place to rent. It could be a room or perhaps kind of little studio or bedsit in this area… I was wondering if you know something. Please let me know. Please contact Kit by email, kit.greveson@hotmail.com or call 07507 138582 if you can help.
Tottenham Refugee Alliance is looking for a 3 bedroom House for a refugee family! We are seeking to find a landlord who will rent us a home for our refugee family. If you are a landlord, or rent from one who you think might be sympathetic to our Community Sponsorship Scheme to resettle a refugee family in the Borough, don't hesitate to get in touch with our Housing Officer at housing@tottenhamrefugees.org.uk
Responding to the war in Ukraine Please continue to keep the people of Ukraine in your prayers. As people turn their minds to hosting Ukrainian refugees who come to the UK, Caritas Westminster is providing guidance.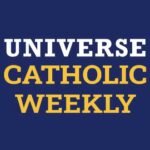 Appeal to support Catholic Journalism The Universe Catholic Weekly is the online successor to the former Catholic Universe. It aims to give Catholics the chance to read about this country and the world through the lens of their religion. If it is to continue in this work, it needs to increase the number of subscribers – a 3-month subscription costs just £20.
Holy Land Pilgrimage: Led by Cardinal Vincent Nichols and Fr John Farrell OP, it will take place from 21st to 29th November. Walking in the footsteps of Christ and offering hope to Christian communities in the Holy Land, pilgrims will return ready for mission. Price £1,825 per person (based on two people sharing a room). For more information see poster. Contact Gill Didino at Tangney Tours on 01732 886666 for booking forms and further information.
Schools:
Finchley Catholic School are hoping to employ a Librarian/Learning Tutor and a Chef Manager. Details available on their website.
St Anne's Catholic High School are having a Sixth Form Open Evening on Thursday 10 November from 6pm to 8pm at the Upper Site, 6 Oakthorpe Road, Palmers Green, London, N13 5TY. All prospective Year 11 students with their parents and carers are warmly invited to attend. Enquiries can be made to sixthform@stannes.enfield.sch.uk
From the diocese:
Catholic Chaplaincy to London's Universities: Are you a student at one of the universities or colleges in London? The Catholic Chaplaincy is for you! It's based at Newman House, 111 Gower Street, WC1E 6AR. We have Sunday Masses for students and regular events during the week. And in many of the universities and colleges we also have campus-based Catholic societies and activities. Go to: www.universitycatholic.net to find out more. You will be made very welcome at our Catholic community here, a 'home from home.' Our own Fr David is Chaplain to the University of Westminster.
Please pray for: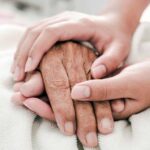 Those who are ill: Christian Overal, Antonio Neto, Zintra Sansom, Brenda Buzec, Amy Gordon, Annette Donivar, Caroline Hilton, Karin Summers, Graham Summers, Joan Summers, Helen Kozlowski, Don Brewis, Roman Cholij, Adeline Oyekoya, Mary Wallace, Sister Pia, Margaret Whelan, Kitty Madden, Clare Bruce, Brendan Whelan, Claire Marchand, Mike Coombes, Mira Lidstone, Gemma Francis, Richard Simon, Noah Purcell–Chandler, Nathalie Renford, Jackie Loivette, Michael Reid,  Wendy Fairhurst, Ann Elizabeth Bennett, Joseph Lunn, Tom Shiels, John O'Shea, Michael Hurley, Enid Samaru, Emilie Alcaraz, Kim McKenna, Ann Kozlowski-Hunt, Betty McGlynn, Gwen Dickson.
Collections:
For information about Sunday Mass Offerings, especially if you are not attending Mass here regularly, please look at this page.