World Day for the Poor
The sixth World Day of the Poor will be celebrated by the Catholic Church on Sunday 13 November, with the theme of "For your sakes Christ became poor" (2 Cor 8:9). Pope Francis in his message for this day said: "The World Day of the Poor comes this year as a healthy challenge, helping us to reflect on our style of life and on the many forms of poverty all around us." Highlighting the current challenges facing the world's poor, he added: "Several months ago, the world was emerging from the tempest of the pandemic… Now, however, a new catastrophe has appeared on the horizon [the war in Ukraine], destined to impose on our world a very different scenario." Read more and find resources here.
Commemorating Remembrance Sunday
This is the theme of our Family Room activity.
Sick and Retired Priest Fund
Thank you for your generous donations last weekend which came to over £750. Our priests give us years of dedicated service and it is only right that, together, we ensure they live out their days with the care they need. You can still donate online or by using the envelopes available in church. Thank you again. Please keep our sick and retired priests in your prayers.
Services
Sunday Masses are at 6:30pm (Saturday), 9:45am, 11:15am (livestreamed) and 7pm.
Sunday Scripture readings
Notes on the Sunday Scripture readings
Find other livestreamed Masses in the diocese.
Weekday Masses are at 9am Monday to Friday after Morning Prayer at 8:45am unless there is a funeral or other special Mass at another time.
Rosary: Tuesday & Friday, after 9am Mass
Confession: The Sacrament of Reconciliation or Confession is available on Saturday evening from 6-6:20pm.
Family Room: This week's activity reflects on Commemorating Remembrance Sunday.
Meetings
Legion of Mary: Meets Sunday 13th November at 3:30pm in the Parish Rooms.
Ascent Group: Tuesday 15th November at 10am in the Parish Rooms.
Thursdays Together: Every Thursday lunchtime 11am – 1:30pm in the church hall at Holy Trinity, Granville Road. A chance to meet your neighbours and chat over light refreshments.
The Big Quiz Night: This will be held on Saturday 19th November at Union Church and Community Centre, Weston Park from 7pm. £6 per person and tables up to 8 people.
Christmas Day Lunch at Union Church Weston Park: If you would like to go to the Christmas Day Lunch and Party at Union Church, Weston Park, please see Fr David and get a reply slip to send to the church
With thanks
Eileen Handley, wife of the late Willie Handley, would like to thank all who contributed so generously to the collection in Willie's memory. As a result, £323.20 was donated to each of the following charities: Whittington Health Charity and North London Hospice. Many thanks, Mary Handley.
A call to count!
Once upon a time – before the pandemic – we had enough people to count the weekly collection on a Monday morning to operate a rota with 4 teams. Today there are just 5 people who give up their time every week – when they are available – and it is getting harder to manage. We would love to be able to have a couple of teams or at least more people to allow some flexibility. So, if you can spare an hour to help on Monday mornings from 9:30am, please get in touch. Thank you. Steve 07847 714286 or steve@stevebethell.co.uk
Would you like to join our team of regular readers?
Proclaiming the Word of God to the assembled faithful is one of the key ministries at every Mass – and we would welcome new readers to join our rotas for Saturday evening and Sunday services. You need a love of scripture and a clear and preferably strong speaking voice. If you are interested please contact Helen (h.helmer@virginmedia.com). Thank you.
'The Letter'
'The Letter' is a film telling the story of various frontline leaders' journeys to Rome to discuss the encyclical Laudato Si' with Pope Francis. The film was produced by Oscar-winning Off the Fence and directed by Emmy-winning Nicolas Brown, in collaboration with Laudato Si' Movement. At the press conference to launch the film, Card. Michael Czerny, said: "The great treasure of Laudato Si's wisdom needs to become far more deeply known and effectively put into practice,". The Chair of the Intergovernmental Panel on Climate Change, Dr. Hoesung Lee, said "Humanity is at a crossroads, both the science community and the faith community are clear: the planet is in crisis and its life-support systems are in peril. The stakes have never been higher. May the world receive this "Letter" with an open heart and open mind." While the COP Conference meets in Egypt, there will be a showing on Tuesday 15th Nov. 6:30-9pm at Our Lady of Fatima Parish Centre Commonwealth Ave, White City Estate, W12 7QR followed by tea, cakes and a panel discussion. 'The Letter', also available on YouTube, comes with many, many positive recommendations.
Looking for a Reception place for September 2023?
Come to our school tours where headteacher Miss Robertson looks forward to meeting you and showing you our wonderful inclusive schools. Dates as follows: Wednesdays 23rd November and 7th December all at 9:30am. Book your place by calling 020 8340 6789.
Soup Run – message from Kit:
Grateful thanks to all those parishioners who have very generously donated to our recent appeal. Our stocks are replenished. We can however always use tinned tuna, mayo, sweetcorn, marg and cheese (no catering sizes please). Large bags of sugar are useful too as are packs of plain crisps and boxes of cereal bars. To give some idea of numbers, we serve ca 70 guests per week.
Fundraising Concert for Ukraine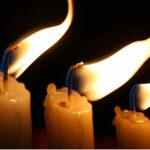 Armistice Day, 11th November, 6:30pm – Ukrainian Cathedral of the Holy Family, Duke St, London W1K 5BQ. Includes a performance of 'The Cry, A Requiem for the Lost Child' by the composer Adrian Snell, and a selection of Ukrainian music. Conductor: Dominic Ellis-Peckham. Tickets available from Eventbrite, London Oriana Choir. Cost: £20-£50. A unique evening of music to raise funds for trauma counselling for children and mothers on the frontline, supported by the mental health charity Beyond Conflict, and for The Ukrainian Welcome Centre in London for displaced Ukrainians who fled the war.
Safeguarding
At no point will the Roman Catholic Church in England and Wales stop on its journey of dedicated effort in making the life and work of the Church safe for all. In November 2020, the Church commissioned an independent review into its safeguarding work and structures which is in the process of being implemented. The new national safeguarding body, which began operational work in April 2021, provides a regulatory function to organisations within the Church in England and Wales ensuring that standards are upheld, and all safeguarding processes adhered to. These changes were fully aligned with the recent Inquiry's recommendations in the case study report. Key to this progress is the voice of victims and survivors of abuse which has been an integral element in the development of this new agency. The Church remains committed to listening with humility to those who have been hurt by the actions of Church members so that their experiences will inform our work.
Firm Foundations in a Cost of Living Crisis
Caritas Westminster is holding a one-day conference on 12th November at All Saints Catholic College in St Charles Square, Ladbroke Grove, 10:30am – 5pm. There will be presentations and workshops from different organisations who are here to help us all. Our hope is that participants will share whatever they learn with their parish and school communities. Please register on Eventbrite to help planning.
Food Bank donations: You can find details about the times when you can donate to Holy Trinity and other local foodbanks here.
Other News:
Parishioners needing Accommodation – Tania is still looking for somewhere to live (studio/room/bedsit). Also a mum and teenage son (long time parishioners/soup run volunteers) need somewhere in the area. Please contact Kit if you know of anything suitable, kit.greveson@hotmail.com or 07507 138582. Thank you.
Tottenham Refugee Alliance is looking to secure rented accommodation suitable to house a refugee family under the Community Sponsorship Programme, part of the Home Office Scheme to support families with accredited refugee status. We will support the landlord with upgrading suitable housing and settling the family, supporting them in all their needs to come and take their place in this local community of Haringey. Interested landlords should contact us  at housing@tottenhamrefugees.org.uk
Responding to the war in Ukraine Please continue to keep the people of Ukraine in your prayers. As people turn their minds to hosting Ukrainian refugees who come to the UK, Caritas Westminster is providing guidance.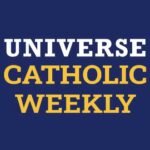 Appeal to support Catholic Journalism The Universe Catholic Weekly is the online successor to the former Catholic Universe. It aims to give Catholics the chance to read about this country and the world through the lens of their religion. If it is to continue in this work, it needs to increase the number of subscribers – a 3-month subscription costs just £20.
Schools:
Finchley Catholic School are hoping to employ a Librarian/Learning Tutor and a Chef Manager. Details available on their website.
Catholic Certificate in Religious Studies this is a joint venture between the Agency for Evangelisation and the Westminster Education Service, and designed for teachers, catechists and lay parish ministers. Applications are being accepted for an online course commencing February 2023.
The Friends of Westminster Cathedral are holding the following events to support Westminster Cathedral. Both events are to be held at 7 pm in Westminster Cathedral Hall, Ambrosden Avenue, London SW1P 1QJ. Tickets from friends@rcdow.org.uk.
22 November: Katharine Parr: The Sixth Wife. Talk by Alison Weir 7pm £10.
23 November: Cathedral Quiz with fish and chip supper. 7pm £18
Please pray for: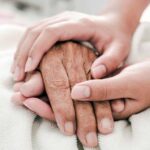 Those who are ill: Christian Overal, Antonio Neto, Zintra Sansom, Brenda Buzec, Amy Gordon, Annette Donivar, Caroline Hilton, Karin Summers, Graham Summers, Joan Summers, Helen Kozlowski, Don Brewis, Roman Cholij, Adeline Oyekoya, Mary Wallace, Sister Pia, Margaret Whelan, Kitty Madden, Clare Bruce, Brendan Whelan, Claire Marchand, Mike Coombes, Mira Lidstone, Gemma Francis, Richard Simon, Noah Purcell–Chandler, Nathalie Renford, Jackie Loivette, Michael Reid,  Wendy Fairhurst, Ann Elizabeth Bennett, Joseph Lunn, Tom Shiels, John O'Shea, Michael Hurley, Enid Samaru, Emilie Alcaraz, Kim McKenna, Ann Kozlowski-Hunt, Betty McGlynn, Gwen Dickson.
Collections:
For information about Sunday Mass Offerings, especially if you are not attending Mass here regularly, please look at this page.