Fr Sean
After almost 13 years at St Peter's, the diocese has decided that this is a suitable time for Fr Sean to move on to pastures new. After returning in mid-August from his summer break, Fr Sean will end his ministry at St. Peter-in-Chains on 4th September. He plans to take a short sabbatical before commencing his new ministry. Fr David Barrow will be our new Parish priest.
The new porch will be Fr Sean's most visible legacy of his time at St Peter's. Last year, 3 young people working for their Duke of Edinburgh Award made a short video about the porch and you can see it on our YouTube channel.
Sea Sunday – 10th July
Seafarers and fishers play a vital role in all of our lives, but they often work in difficult, hazardous conditions. In the last year, more crews have been abandoned by their employers than ever before. Many are still being denied the right to leave their ships for even a short break away from the relentless noise and pressure onboard. Many are reporting more stress and poorer mental health.
Sea Sunday is Sunday 10th July. It is when the Church prays for all those who live and work at sea. Your support will make a big difference to seafarers and fishers in need. You can donate in church, online, or by texting 'SEA' to 70460 to donate £5. This collection is vital to enable Stella Maris to continue its important work, so please give generously. Thank you. Sea Sunday is also the theme of our Family Room activity this weekend.
Congratulations!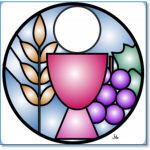 We warmly welcome the children who will be receiving Holy Communion for the first time at 11:15 mass this Sunday as well as their families and friends.
Thank you!
Schools' Summer Fair – raised £2,400
Mission Appeal – Last Sunday's collection raised £640 for the work of the Spiritans (Holy Ghost Fathers).
Gift Aid – We have received £20,700 for 2021/2022 so a huge thank you to everyone who has made a Gift Aid Declaration. If you need a statement of your Gift Aided donations for your tax return, please contact Steve at plannedgiving@stpeterinchains.com. Thank you.
Services
Sunday Masses are at 6:30pm (Saturday), 9:45am, 11:15am (livestreamed) and 7pm.
Sunday Scripture readings
Notes on the Sunday Scripture readings
Find other livestreamed Masses in the diocese.
Weekday Masses are at 9am Monday to Friday after Morning Prayer at 8:45am unless there is a funeral or other special Mass at another time.
Tom Towey RIP – The funeral of Tom Towey will be at 11am on Wed 13th July, followed by burial at New Southgate cemetery. Please remember Tom and his family in your prayers.
Carmel Palao RIP – The funeral of Carmel Palao will be at 11am on Friday 22nd July, followed by cremation at Marylebone Crematorium. Please keep Carmel and her family in your prayers.
Rosary: Tuesday & Friday, after 9am Mass
Holy Hour: Fridays, 7-8pm on Zoom email parish for link.
Confession: The Sacrament of Reconciliation or Confession is available on Saturday evening from 6-6:20pm.
Family Room: Praying for Seafarers is the theme of our activity this week.
Rest in Peace We have learnt of the death in France of Fr David Wilson. Many years ago, Fr David set up the diocesan service for people with learning difficulties at St Joseph's in Hendon, afterwards moving to live in France with a L'Arche community. We thank God for all his good work that has spread through the diocese.
Meetings
Life Ascending Group: Meets fortnightly from 10-12 in the Parish Rooms.  The next meeting is Tuesday 12th July.
Legion of Mary: Meetings will resume in September.
Thursdays Together: Every Thursday lunchtime 11am – 1:30pm in the church hall at Holy Trinity, Granville Road. A chance to meet your neighbours and chat over light refreshments.
Repository stall: This Sunday, 10th July, after morning Masses.
Other News:
Soup Run – Stock: there is a shortage of mayonnaise – sweetcorn and tuna also always welcome, donations of any of these would be greatly appreciated. Please no more tea!
Summer helpers needed: With the holiday season upon us, the Soup Run needs extra helpers to make sure sandwiches are made on Saturday afternoons and distributed – it takes about 3 hours on Saturday evening –  each week for the next couple of months. Please contact Kit for more info by email or call 07507 138582 if you can help. Thank you.
Procession in Honour of Our Lady of Mount Carmel – on Sunday 17th July at St Peter's Italian Church, 136 Clerkenwell Road London EC1R 5DL at 3:30 pm (followed by The Sagra: an Italian Street Fête).
Supporting Marriage and Family Life: The Alliance of Catholic Marriage Organisations was founded at the World Meeting of Families in 2018 with the intention of providing couples and families with an easily accessible platform of resources to form, nurture, enrich and support them to grow in their vocation. These are well-regarded organisations and movements working collaboratively to support and grow the domestic church.
Diocese of Westminster 'Love in Action' Volunteering Awards 2022: You are invited to nominate the special volunteer(s) in your parish or community for an award. Anyone can nominate individual volunteers or volunteer teams. The nominated volunteers must volunteer within the Diocese of Westminster and do not have to be Catholic. More information and the nomination form can be found here. Nominations close on 20 July 2022.
Tottenham Refugee Alliance is looking for a 3 bedroom House for a refugee family! We are seeking to find a landlord who will rent us a home for our refugee family. 5,000 leaflets were printed and posted through letterboxes in and around Haringey. If you are a landlord, or rent from one who you think might be sympathetic to our Community Sponsorship Scheme to resettle a refugee family in the Borough, don't hesitate to get in touch with our Housing Officer at housing@tottenhamrefugees.org.uk
Summer help needed: A mother who has a daughter with learning difficulties and lives close to Priory Park is looking for help in August and September for a couple of hours a few times a week paying £8 per hour. Contact Anna on 07867 756988 for details of what is entailed including a DBS check.
Responding to the war in Ukraine Please continue to keep the people of Ukraine in your prayers. As people turn their minds to hosting Ukrainian refugees who come to the UK, Caritas Westminster is providing guidance.


DEC charities, which include CAFOD, and their local partners are in Ukraine and in neighbouring countries providing food, water, shelter and medical assistance. CAN YOU HELP? Donate online or using the wall safe at the back of church.
La Sainte Union School: warmly welcome any Ukrainian families looking for a school place. We have several Ukrainian students joining us already, and we have made places available for students to start immediately. Please email or call the school directly 020 7428 4600. Website: https://www.lasainteunion.org.uk/.
Vacancies at St Richard Reynolds Catholic College: – The school's current vacancies are advertised on the school website.
Vacancies at St Thomas More Catholic School: – is looking for potential trainees to embark on a paid apprenticeship route to an IT qualification and also wishes to recruit a Student Ambassador for Media Studies, a Finance Manager and an Office Manager. Visit the website  or contact k.skinner@stthomasmoreschool.org.uk for more information.
Vacancy at Finchley Catholic High School: – The school is looking to appoint a full-time chaplain from September. The job advert is here.
Southwark – Diocesan Financial Controller: – The Archdiocese of Southwark is looking to recruit a Diocesan Financial Controller to ensure the efficient management of diocesan finances and reporting to the Finance Director. Full details here.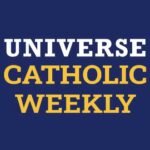 Appeal to support Catholic Journalism The Universe Catholic Weekly is the online successor to the former Catholic Universe. It aims to give Catholics the chance to read about this country and the world through the lens of their religion. If it is to continue in this work, it needs to increase the number of subscribers – a 3-month subscription costs just £20.
Food Bank donations: You can find details about the times when you can donate to Holy Trinity and other local foodbanks here.
Holy Land Pilgrimage: Led by Cardinal Vincent Nichols and Fr John Farrell OP, it will take place from 21st to 29th November. Walking in the footsteps of Christ and offering hope to Christian communities in the Holy Land, pilgrims will return ready for mission. Price £1,825 per person (based on two people sharing a room). For more information see poster. Contact Gill Didino at Tangney Tours on 01732 886666 for booking forms and further information.
Diocese of Westminster Lourdes Pilgrimage 2022 – Cardinal Vincent will be leading the annual diocesan pilgrimage to Lourdes from 22nd to 29th July for details and to book call 01732 886666 or visit Tangney Tours website.
From the diocese:
Please pray for: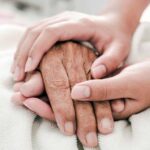 Those who are ill: Christian Overal, Antonio Neto, Zintra Sansom, Brenda Buzec, Amy Gordon, Annette Donivar, Margaret Bradley, Caroline Hilton, Karin Summers, Graham Summers, Joan Summers, Helen Kozlowski, Don Brewis, Roman Cholij, Adeline Oyekoya, Mary Wallace, Bruna Moia, Sister Pia, Margaret Whelan, Kitty Madden, Clare Bruce, Brendan Whelan, Claire Marchand, Mike Coombes, Mira Lidstone, Gemma Francis, Richard Simon, Noah Purcell–Chandler, Safina Malik, Nathalie Renford, Jackie Loivette, Michael Reid,  Wendy Fairhurst, Ann Elizabeth Bennett, Joseph Lunn, Tom Shiels, Mrs Breda Cassidy, John O'Shea, Michael Hurley, Enid Samaru, Emilie Alcaraz, Kim McKenna, Ann Kozlowski-Hunt, Betty McGlynn.
Those who have recently died:  William Handley, Bruce Kent, Tom Towey, Carmel Palao, Fr David Wilson RIP
Collections:
For information about Sunday Mass Offerings, especially if you are not attending Mass here regularly, please look at this page.
Gift Aid your contactless donation
Scan the QRF code with your phone to register your contactless payment card for Gift Aid to the Parish. It will ask for your name, house number and postcode, an email address and a minimum donation of £1. Qualifying donations on the system at church will then automatically be treated as Gift Aided. Thank you.