Day of Prayer for Victims and Survivors of Abuse:
The Bishops have chosen Tuesday of the 5th Week of Easter as the Day of Prayer for Victims and Survivors of Abuse — 17 May 2022. The Isaiah Journey is a working group of the Bishops' Conference and has grown out of the need for a pastoral-spiritual response to the suffering of victims and survivors of abuse in the Church. Inspired by the writing of the prophet Isaiah, it has three strands: seeking truth; bringing hope; finding healing. Much of the group's material has been written by and with survivors.
Confirmation Group Teas & Coffees
This Sunday, 15th May, as part of their preparation for the sacrament, our Confirmation candidates will be serving teas and coffees after the morning masses next Sunday to raise funds to support Ukraine relief efforts.
Returning to Sunday Mass
The Bishops write from their recent meeting in Cardiff to encourage Catholics to return to attending Mass in person: "Most people have resumed the wide range of normal activities, no longer restricted by the previous Covid measures. We therefore believe that the reasons which have prevented Catholics from attending Mass on Sundays and Holy Days of Obligation no longer apply. We understand there will still be some members of our congregations who, for reasons of health, do not feel safe enough to return to Mass. It has always been the understanding of the Church that when the freedom of any Catholic to attend Mass in person is impeded for a serious reason, because of situations such as ill health, care for the sick or legitimate fear, this is not a breach of the Sunday Obligation." You can read the full statement here.
May – the month of Mary
The Blessed Virgin Mary is the Mother of the Church and therefore the example, as well as the guide and inspiration, of everyone who, in and through the Church, seeks to be the servant of God and man and the obedient agent of the promptings of the Holy Spirit.  Today the most usual way of observing the May devotions is by praying the Rosary and you are welcome to join our group in church for this devotion after the 9am Mass on Tuesdays and Fridays. This is the theme in the Family Room this weekend.
Services
Church opening: For the present, the church will only be open for Masses. Please continue to observe voluntarily the wearing of face coverings and sanitising hands.
Sunday Masses are at 6:30pm (Saturday), 9:45am, 11:15am (livestreamed) and 7pm.
Sunday Scripture readings
Notes on the Sunday Scripture readings
Find other livestreamed Masses in the diocese.
Weekday Masses are at 9am Monday to Friday after Morning Prayer at 8:45am unless there is a funeral or other special Mass at another time.
Holy Hour: Fridays, 7-8pm on Zoom email parish for link.
Confession: The Sacrament of Reconciliation or Confession is available on Saturday evening from 6-6:20pm.
Meetings
Life Ascending Group: Meets fortnightly from 10-12 in the parish Rooms.  The next meeting is Tuesday 17th May.
Legion of Mary: Meets on Sundays at 3:30pm in the Parish Rooms.
Thursdays Together: Every Thursday lunchtime 11am – 1:30pm in the church hall at Holy Trinity, Granville Road. A chance to meet your neighbours and chat over light refreshments.
Priest Training Fund
Thank you for last weekend's donations to the fund which came to over £650. Donation envelopes are still available at the back of the church. Or make your donation online. Please pray for vocations and for all our priests.
Pope Francis has released his message for the 59th World Day of Prayer for Vocations on the theme 'Called to Build the Human Family,' and encourages each vocation in the Church to give the very best of themselves 'in this great divine plan!'
Urgent appeal for drivers
Our Soup Run teams urgently need more driver distributors who can help out about once a month on a Saturday at 6pm for 3 hours. We are still working on a flexible basis as Covid and other volunteer commitments mean a regular rota is currently unworkable. Please contact Kit for more info by email or call 07507 138582. Thank you.
Other News: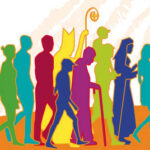 Synodal Pathway 2021-23: Having received each document from the dioceses, along with submissions from national Catholic organisations and other bodies, a National Synthesis Team has started work discerning and drafting the national synthesis for England and Wales that will be sent to the Synod Office in Rome by 15 August 2022. The Team will develop drafts which will be reviewed by the Bishops as well as a national synod gathering of bishops and lay people. The team members are Dr Mark Nash, Rev. Canon Christopher Thomas, Miss Kate Wilkinson, Sr Elaine Penrice fsp, Mr Dominic Belli, Miss Sarah Adams, Rev. Jan Nowotnik, Dr Austen Ivereigh and Dr Mary McCaughey with episcopal oversight of the work given by Archbishop John Wilson and Bishop Marcus Stock.
Winnie Elkins, a former parishioner, will be celebrating her 100th birthday on 27th May. Winnie lived for many years in the parish along with her sister, Margaret. Winnie suffered a fall which has resulted in her going to live in a home. For those who knew Winnie and would like to send her a greeting, you can drop a card in to the presbytery which we will forward. Winnie's niece Teresa is happy to answer any enquiries about her aunt. Congratulations and blessings to Winne.
Permanent Diaconate – 'Come & See': The Permanent Deacon is a man who serves the Church through ministry of Word, Altar and Charity, under the direction of the Bishop and Priest. For men who may be interested in learning more about the Permanent Diaconate, they are invited to a 'Come & See' Morning on Saturday 21st May, 10am – 12noon at Church of The Guardian Angels, 377 Mile End Road, E3 4QS. For further information please contact Deacon Adrian Cullen adriancullen@rcdow.org.uk or 07961 594725. Click for more information.
Summer help needed: A mother who has a daughter with learning difficulties and lives close to Priory Park is looking for help in August and September for a couple of hours a few times a week paying £8 per hour. Contact Anna on 07867 756988 for details of what is entailed including a DBS check.
Responding to the war in Ukraine Please continue to keep the people of Ukraine in your prayers. As people turn their minds to hosting Ukrainian refugees who come to the UK, Caritas Westminster is providing guidance.


DEC charities, which include CAFOD, and their local partners are in Ukraine and in neighbouring countries providing food, water, shelter and medical assistance. CAN YOU HELP? Donate online or using the wall safe at the back of church.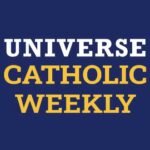 Appeal to support Catholic Journalism The Universe Catholic Weekly is the online successor to the former Catholic Universe. It aims to give Catholics the chance to read about this country and the world through the lens of their religion. If it is to continue in this work, it needs to increase the number of subscribers – a 3-month subscription costs just £20
St Michael's Catholic Grammar School – Applications are now being accepted for girls currently in year 5 to sit the entrance tests for year 7 entry in September 2023. Applications can be made online. Closing date 5th July.
Home urgently needed to rent: Tottenham Refugee Alliance needs a 3-bedroom home to rent asap for 2 years to house a refugee family under the Home Office Community Sponsorship Scheme – see flyer for more details.
Food Bank donations: You can find details about the times when you can donate to Holy Trinity and other local foodbanks here.
Holy Land Pilgrimage: Led by Cardinal Vincent Nichols and Fr John Farrell OP, it will take place from 21st to 29th November. Walking in the footsteps of Christ and offering hope to Christian communities in the Holy Land, pilgrims will return ready for mission. Price £1,825 per person (based on two people sharing a room). For more information see poster. Contact Gill Didino at Tangney Tours on 01732 886666 for booking forms and further information.
Diocese of Westminster Lourdes Pilgrimage 2022 – Cardinal Vincent will be leading the annual diocesan pilgrimage to Lourdes from 22nd to 29th July for details and to book call 01732 886666 or visit Tangney Tours website.
From the diocese:
Please pray for: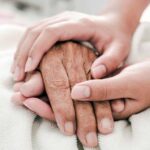 Those who are ill: Christian Overal, Antonio Neto, Zintra Sansom, Brenda Buzec, Amy Gordon, Annette Donivar, Margaret Bradley, Caroline Hilton, Karin Summers, Graham Summers, Joan Summers, Helen Kozlowski, Don Brewis, Roman Cholij, Adeline Oyekoya, Mary Wallace, Bruna Moia, Sister Pia, Margaret Whelan, Kitty Madden, Clare Bruce, Brendan Whelan, Claire Marchand, Mike Coombes, Mira Lidstone, Gemma Francis, Richard Simon, Noah Purcell–Chandler, Safina Malik, Nathalie Renford, Jackie Loivette, Michael Reid, Carmel Palao, Wendy Fairhurst, Ann Elizabeth Bennett, Joseph Lunn, Tom Shiels, Mrs Breda Cassidy, John O'Shea, Michael Hurley, Iris Roberts, Enid Samaru, Emilie Alcaraz, Kim McKenna, Ann Kozlowski-Hunt, Betty McGlynn.
Those who have recently died:  Mr Dornford Trotman, Canon Philip Hugh Cross Maureen McCarthy RIP
Maureen McCarthy, a long-standing member of the parish before moving to Muswell Hill, passed away, on 9th May. Maureen's Funeral Mass will take place at Our Lady of Muswell, 12pm Wednesday 25th May followed by burial at Islington & St Pancras Cemetery 2pm. Please keep Maureen and her family in your prayers. May she rest in peace.
Collections:
For information about Sunday Mass Offerings, especially if you are not attending Mass here regularly, please look at this page.
Gift Aid your contactless donation
Scan the QRF code with your phone to register your contactless payment card for Gift Aid to the Parish. It will ask for your name, house number and postcode, an email address and a minimum donation of £1. Qualifying donations on the system at church will then automatically be treated as Gift Aided. Thank you.