Remembering all Mothers this Mothers Day
At St Peter's Basilica in Rome on Friday, 25 March, the Feast of the Annunciation, Pope Francis consecrated Russia and Ukraine to the Immaculate Heart of Mary. As we celebrate and give thanks to God and His Holy Mother for our own Mothers this Sunday, we must not forget the mothers from Ukraine and Russia for whom family life is being shattered by the war.

DEC charities, which include CAFOD, and their local partners are in Ukraine and in neighbouring countries providing food, water, shelter and medical assistance. CAN YOU HELP? Donate online or using the wall safe at the back of church. Thank you!Lent 2022
Here is our page of ideas and suggestions for ways to Keep Lent Holy by Praying, Fasting and Giving. It now includes information about Volunteering provided by Caritas Westminster.
Lent Retreat for Young Adults (aged 18-30s) The retreat will take place with the Assumption Sisters on Saturday 2nd April 2022 in Kensington. Young people are invited for a day retreat (10:30am-6:30pm) to prepare for Holy Week and Easter, with talks, workshops, prayer, Stations of the Cross, time for confessions and mass. Venue: Milleret House, 23 Kensington Square W8 5HN. Donations only. Register by emailing: tramy@assumptionreligious.org
There are no Ecumenical Stations of the Cross on Friday, 25th March with the final Stations being at Holy Innocents, Tottenham Lane on Friday, 1st April at 7:30pm. All welcome.
Our Family Room activity takes Sunday's Gospel parable of the Prodigal Son as it's theme – Celebrating God's generosity
Cardinal's Lenten Appeal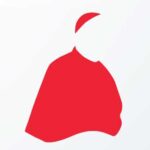 HEAT or EAT? Help those facing this choice. Price rises mean many families face an impossible choice: HEAT or EAT? The Church is responding, with thousands of people putting their faith into action by serving those in need. Cardinal Nichols has expressed his gratitude to everyone who supports the Appeal, with whatever they can afford. Each person's unique contribution will bring hope and light into the lives of people across our Diocese. A gift this Lent made online or using the wall safe at the back of church will help fund initiatives in parishes, schools and charities in the Diocese. Please be generous.
Services
Church opening: For the present, the church will only be open for Masses. Please continue to observe voluntarily the wearing of face coverings and sanitising hands.
Sunday Masses are at 6:30pm (Saturday), 9:45am and 11:15am (livestreamed), 7pm.
Sunday Scripture readings
Notes on the Sunday Scripture readings
Find other livestreamed Masses in the diocese.
Weekday Masses are at 9am Monday to Friday after Morning Prayer at 8:45am unless there is a funeral or other special Mass at another time.
Joe Tracey RIP: The funeral of Joe Tracey will take place at St Peter's on Wednesday 13th April at 10am followed by committal at Islington Crematorium. Please pray for Joe's family.
Teresa McGrath RIP: We have learned of the deaths of Teresa McGrath. Funeral details will be published when we know them. Please pray for Teresa and her family.
Peter Jodoin RIP: The funeral and committal of Peter Jodoin RIP will take place on Tuesday 5 April at 12:30 pm at Islington & Camden Cemetery & Crematorium, High Road, Finchley.
Holy Hour: Following the Holy Hour on Friday 4th March, the Holy Hour will pause until after Easter due to the Ecumenical Stations of the Cross.
Confession: The Sacrament of Reconciliation or Confession is available on Saturday evening from 6-6:20pm.
Meetings
Life Ascending Group: Meets fortnightly from 10-12 in the parish Rooms.  The next meeting is Tuesday 5th April.
Legion of Mary: No meetings on 20th and 27th March. Next meeting Sunday 3rd April at 3:30pm in the Parish Rooms.
Other News:
Responding to the crisis caused by the war in Ukraine – Westminster diocese parishioners have responded generously to the needs of refugees fleeing the war in Ukraine by providing goods and financial donations. As people turn their minds to hosting Ukrainian refugees who come to the UK, Caritas Westminster is providing guidance.
2022 Planned Giving Envelopes and Gift Aid: The new boxes of envelopes that come into use in April can be collected by current donors (Pink boxes) from the front of church from this weekend. If you did not collect your envelopes last year (Yellow boxes), they are also available if you wish to resume using them. Please leave your details on the form next to the envelopes if you wish to join the scheme. Standing Order / Gift Aid forms are also available.
Gift Aid – If you have previously made a Gift Aid Declaration but no longer pay tax or do not pay enough tax to cover your Gift Aid, you must let us know – drop a note in at the Presbytery or email plannedgiving@stpeterinchains.com.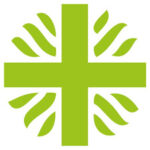 CAFOD – Thank you: Thank you so much for your support of CAFOD's Lent Family Fast Day, the Walk Against Hunger and the Ukraine Humanitarian Appeal. Your support means we can respond in crises such as Ukraine where our Caritas aid workers and volunteers could quickly help families fleeing conflict. It also means we're there in the long-term and can continue to respond to crises around the world, including in Afghanistan, Syria, Ethiopia, and South Sudan. For lots more detail on how your donations are being used, please go to the CAFOD website.
Synod 2023 – Diocesan update: Our input from the Synod Listening events last year was fed in to the Diocese and, at a meeting in February, the collected findings were presented, and further discussion took place. You will find the summary findings, the Cardinal's reflection and homily from the day here on the diocese's website.
Annual Mass of Thanksgiving for the Sacrament of Matrimony: The Cardinal is inviting to this Mass at Westminster Cathedral on Saturday 14th May 2022 at 3pm, all couples in the Diocese, who are celebrating their 5th 10th, 25th, 30th, 40th, 50th and 60th (and every year over 60) wedding anniversary of Catholic marriage in 2022. If you are celebrating an anniversary, please give Fr Sean the following details: husband and wife's names, wedding date, full postal address and email (or telephone number, if no email).
Holy Land Pilgrimage: After an absence of a year, the Diocesan Pilgrimage to the Holy Land will take place once more this year. Led by Cardinal Vincent Nichols and Fr John Farrell OP, it will take place from 21st to 29th November. Walking in the footsteps of Christ and offering hope to Christian communities in the Holy Land, pilgrims will return ready for mission. Price £1,825 per person (based on two people sharing a room). For more information see poster. Contact Gill Didino at Tangney Tours on 01732 886666 for booking forms and further information.
Diocese of Westminster Lourdes Pilgrimage 2022 – Cardinal Vincent will be leading the annual diocesan pilgrimage to Lourdes from 22nd to 29th July for details and to book call 01732 886666 or visit Tangney Tours website.
Soup Run Appeal: Our Soup run is short of sweetcorn and tuna at present. If you would like to volunteer as a sandwich-maker, distributor or driver, contact Kit for more info by email on kit.greveson@gmail.com or call 07507 138582. Enquiries are welcomed from Duke of Edinburgh volunteers. At the moment however we have 2 DoE young people helping so would be unable to take anyone for the next few weeks.
Food Bank donations: You can find details about the times when you can donate to Holy Trinity and other local foodbanks here.
Catholic History Walks: Wednesday March 30th meet 3pm (note time) steps of St Paul's Cathedral, London EC4M 8AD. We'll explore Smithfield, some City churches, and St John Henry Newman's birthplace. No need to book, just turn up!  We suggest a donation of £5. Children should be accompanied by an adult with responsibility for them. Each Walk lasts 1-2 hours. Programme here.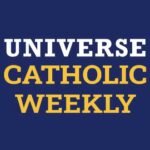 The Universe Catholic Weekly is the online successor to the former Catholic Universe. It aims to give Catholics the chance to read about this country and the world through the lens of their religion. Order your Digital 4 weeks FREE trial supply by calling Michelle on 0743 661 7650 or email: michelle.jones@universecatholicweekly.co.uk
The Passage, a Catholic charity working with homeless people is raising funds through the Big Give a matched giving scheme from noon on Monday 14 March. Every £1 donated online between noon on 14 March and noon on Monday 28 March makes £2 and £2.25 if you are a taxpayer through Gift Aid. Please visit: https://bit.ly/BigGiveMarch22 to support the campaign. The Passage would be very grateful for your support. For questions about the campaign or assistance making a donation please ring 020 7592 1856.
Teaching Appointments:
Sacred Heart Catholic Primary School – Headteacher Vacancy: The governors of Sacred Heart Catholic Primary School in Whetstone are seeking a new headteacher from September 2022. Interested candidates can find more information on this exciting opportunity on their website. Closing date for applications is Tuesday 19 April and interviews will take place on Monday 25 April. If you wish to visit the school please contact the School Office to arrange a suitable time.
Finchley Catholic High School are seeking to appoint a dynamic and exceptionally skilled Catholic Deputy Headteacher. Visit their website for more information and application details. The deadline for applications is 12:00 on Monday 25 April 2022.
St Thomas More Catholic School a mixed, independent Academy within the Cardinal Hume Academies Trust is seeking to appoint Teaching Assistants to commence as soon as possible. The post holders will work within our SEN Department to support a range of students with a variety of special educational needs. See job advert.
The Helpers of God's Precious Infants reach out in love and compassion to pregnant mothers who are in crisis and to those who have suffered the effects of abortion. The next Rosary Procession Vigil will be held on Saturday 9th April at St. Mellitus Church, Tollington Park, starting with Mass at 10am, with a rosary procession to the BPAS Clinic in Upper Tollington park, returning at approx. 12:30pm for Benediction.
For a Synodal Church: – News about the 2023 Synod :
From the diocese:
The Society of Friends of Westminster Cathedral is seeking to recruit a part time Organising Secretary to help administer the charity, assist in recruiting new members and in organising events. The appointment based in Westminster Cathedral Clergy House is for 20 hours per week at a salary in the region of £14,500 per annum. The appointment is for 12 months. Closing date 27 March 2022. For further details please visit the Cathedral website.
Please pray for: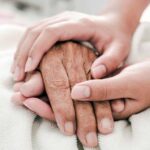 Those who are ill: Christian Overal, Antonio Neto, Zintra Sansom, Brenda Buzec, Amy Gordon, Annette Donivar, Margaret Bradley, Caroline Hilton, Karin Summers, Graham Summers, Joan Summers, Helen Kozlowski, Don Brewis, Roman Cholij, Adeline Oyekoya, Mary Wallace, Bruna Moia, Sister Pia, Margaret Whelan, Kitty Madden, Clare Bruce, Brendan Whelan, Claire Marchand, Mike Coombes, Mira Lidstone, Gemma Francis, Richard Simon, Noah Purcell–Chandler, Safina Malik, Nathalie Renford, Jackie Loivette, Michael Reid, Carmel Palao, Wendy Fairhurst, Ann Elizabeth Bennett, Joseph Lunn, Tom Shiels, Mrs Breda Cassidy, John O'Shea, Michael Hurley, Iris Roberts, Enid Samaru, Emilie Alcaraz, Kim McKenna.
Those who have recently died:   Teresa McGrath, Joe Tracey, Fr Kevin McDevitt, Peter Jodoin RIP.
Collections:
For information about Sunday Mass Offerings, especially if you are not attending Mass here regularly, please look at this page.
Gift Aid your contactless donation
Scan the QRF code with your phone to register your contactless payment card for Gift Aid to the Parish. It will ask for your name, house number and postcode, an email address and a minimum donation of £1. Qualifying donations on the system at church will then automatically be treated as Gift Aided. Thank you.