World Youth Sunday, 21 November
World Youth Sunday celebrates the role and significance of young people in the global Catholic Church. The theme this year is "Stand Up! I appoint you as a witness of what you have seen!" (Acts 26:16). Please keep all young people in prayers that day.
The Synod – parish listening
Many thanks to the 11 people who came to our listening meeting last Tuesday. It was a good mix of people and everybody shared and everybody listened respectfully to each contribution. Though there were 11 viewpoints, frequent smiles and nodding heads indicated elements of common thinking and many were interested in meeting again. There will be another meeting after the 7pm Mass next Sunday, 28th November, and we will probably arrange some more dates. Please take the opportunity to join us if you can, as we all found the sharing and listening process fruitful and, whether you come to a meeting or not, please use one of the forms to share your thoughts with us by email or return it to Fr Sean or the Presbytery. Whether a family or not, our Family Room activity this week leads you through the process.
Here you will find an explanation prepared by the Bishops' Conference of England and Wales about the 2-year synod process including this video.

First Holy Communion Programmes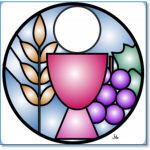 2021-22 First Reconciliation and First Holy Communion: Enrolment closes on Monday 22nd November – please complete the enrolment form by Monday. There is a Parents Information Evening on Tuesday 23rd November at 7:30pm in the church to share details about the approach we will be taking.
2020-21 First Reconciliation and First Holy Communion: Our next monthly Zoom meetings is on 4 December. Zoom links have been shared via email and we will re-send them one week before each call.
Confirmation 2022 Programme
Applications for the 2022 Confirmation Programme can now be made online. The programme has moved up to Year 10 as there were no Confirmations this year. The names of those who applied for this year are already registered. Applications close on Sunday 19th December.
"We don't normally carry cash nowadays"
In an increasingly cashless society, from next weekend, parishioners can make their Offertory donations through a contactless terminal (also accepts chip and pin) and can Gift Aid eligible donations. The system, which has been trialled and approved by the diocese, has pre-set amounts but also has the option to enter a specific amount of your choosing. It is an alternative to loose plate donations but we also hope to offer it as an option for Planned Giving Envelope users. Please be patient while we all get used to the new system!
Service times
Church opening: For the present, the church will only be open for Masses. Please continue to observe voluntarily the wearing of face coverings and sanitising hands as well as maintaining social distancing in church.
Sunday Masses are at 6:30pm (Saturday), 9:45am and 11:15am (livestreamed), 7pm.
Weekday Masses are at 9am Monday to Friday after Morning Prayer at 8:45am unless there is a funeral or other special Mass at another time.
The funeral Mass of Fr David Irwin will take place at St James', Spanish Place on Wednesday 1st December at 12 noon followed by Cremation. Please pray for the repose of Dr David's soul and for his family.
The funeral Mass of George Moxam will take place on Friday 3rd December at 10am followed by burial at Islington Cemetery. Please pray for the repose of George's soul and for his family.
Holy Hour takes place on Fridays on Zoom from 7pm-8pm. Please email us if you wish to join us or to ask us to pray for someone and have their name read out during Holy Hour.
Sunday Mass, 21st November – Our Lord Jesus Christ, King of the Universe, Year B – The 11:15 Sunday Mass will be livestreamed on YouTube and will be available to watch afterwards.
Sunday Scripture readings
Notes on the Sunday Scripture readings
Find other livestreamed Masses in the diocese.
Pope's November prayer intention: For those who suffer from depression
"Overwork and work-related stress cause many people to experience extreme exhaustion —mental, emotional, affective, and physical exhaustion." Pope Francis opened the video accompanying his prayer intention for November with those words with which most people can probably identify.
CAFOD online review of the year
CAFOD would love you to join them for a review of the year, where they will share all that the Catholic community has made possible this year with their support. You can join CAFOD's Director Christine Allen, online on Thursday 25 November at 7pm-8pm. Register here.
Cold weather help for the homeless
The SVP are distributing 11,500 Vinnie Packs containing cold weather essentials to the homeless this winter. Please consider sponsoring packs at a suggested donation of £3.70 per pack. Donations can be sent to Vinnie Packs, PO Box 72264, London SW1P 9EZ with cheques made out to SVP or by bank transfer to Nat West sort code 60-60-04, account no. 4608 8237. Thank you for your support.
Nationality and Borders Bill
Caritas Westminster and the Jesuit Refugee Service are urging Catholics to write to their MPs about the Nationality and Borders Bill. The proposals in this Bill are unfair, unjust and will not work. They also do nothing to address the root causes of forced migration and trafficking. Find out more and how to respond here.
Tottenham Refugee Alliance
We have successfully raised quite a bit more than the Home Office requires to bring over a family from one of the refugee camps in the Middle East. We now need befrienders who will take on one of the various jobs which the family will need help with, for example making contact with schools, doctors' surgeries, getting furniture, guiding them to the nearest benefits office and of course shopping. (You don't need to know Arabic – the TRA is looking after that!) To volunteer or to find out more, please contact us (it might help if you left a phone number) or David Walter, 07399 881072. Thank you.
Other News:
Soup Run Appeal: We really need distributors and drivers! Our Parish Soup Run still needs your donations – at the moment we need tins of sweetcorn, tubs of margarine and some sugar. Contact Kit for more info on 07507 138582 or email kit.greveson@gmail.com. Many thanks to our wonderful, dedicated teams of sandwich makers and drivers! Kit
Visit our wonderful schools – Are you looking for a school place for your child in September 2022? Come and visit the fantastic schools here in your Parish, St Peter's & St Gildas. Phone 020 8340 6789 or email admin@st-peter-in-chains-rc.haringey.sch.uk to book a place on the last tours on Wednesday 24th Nov 10am.
Looking forward to meeting you soon- 'Two small schools, one big family'. Ellen Robertson, Head teacher
Teacher vacancy: St Richard Reynolds Catholic College, Twickenham are looking for an outstanding practitioner who can teach GCSE RE mostly in KS3 (A level Philosophy & Ethics would be desirable but not essential) to join us from January 2022. See website for details.
Job Opportunities at SPEC Retreat Centre in Pinner: Westminster Youth Ministry is recruiting a Senior Retreat Leader and two Retreat Leaders.  These are live-out job roles crucial to restarting retreat programmes as we emerge from the period of lock-downs.  More information and application form here.
Food Bank donations: You can find details about the times when you can donate to Holy Trinity and other local foodbanks here.
Please pray for: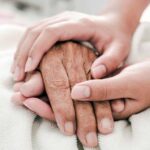 Those who are ill: Christian Overal, Antonio Neto, Zintra Sansom, Brenda Buzec, Amy Gordon, Annette Donivar, Margaret Bradley, Caroline Hilton, Karin Summers, Graham Summers, Joan Summers, Helen Kozlowski, Don Brewis, Roman Cholij, Adeline Oyekoya, Mary Wallace, Bruna Moia, Sister Pia, Margaret Whelan, Kitty Madden, Clare Bruce, Brendan Whelan, Claire Marchand, Mike Coombes, Mira Lidstone, Gemma Francis, Richard Simon, Noah Purcell–Chandler, Safina Malik, Nathalie Renford, Jackie Loivette, Michael Reid, Carmel Palao, Wendy Fairhurst, Ann Elizabeth Bennett, Gwen Dickson, Joseph Lunn, Tom Shiels, Jeremy Brock, Mrs Breda Cassidy, John O'Shea, Anthony Pippet.
Those who have recently died:   Fr David Irwin, Sister Elise Courousse (Sister of St Gildas), George Moxam RIP.
Collections:
Planned Giving Envelopes and Loose Cash:
If you are not attending Sunday Mass, your donations should be kept at home until they can be brought to church. Please do not post cheques to us as the post is somewhat erratic and unpredictable at present! If you want to make a catch-up payment when you return to Mass at St Peter's, you only need to put one envelope in the collection basket with all of your donation. Thank you.
Standing Orders
If you currently donate using Envelopes or loose cash, perhaps this is a good time to switch, if you can, to giving by Standing Order. The necessary form for your bank  can be found here. The information can also be used to set up a regular payment if you use online banking. You will make our Planned Giving Organiser's life much easier if you donate monthly rather than weekly – Thank you!
Online giving
If you are not attending Sunday Mass, you can give online here. We prefer a bank-to-bank transfer over debit or credit card payments as you can give us your name in the payment reference as well as telling us if the donation is for the Building Fund (BDF).
For a Synodal Church: – News about the 2023 Synod :
The Road to Carbon Neutrality – The Diocese of Westminster has committed to do its utmost to become carbon neutral by 2030 in its parishes and curial buildings. Read more :
More from the diocese: