'At the rising of the sun and at its going down, we remember them'
On Remembrance Sunday we are once again reminded of those men and women who have died for this country and its values since the First World War. Similarly, we cannot fail to remember alongside them those millions of innocent people who perished in those same conflicts. Sadly, history seems to repeat itself for there are currently many violent conflicts in countries around the world, and the innocent once again will be their first victims. In our Family Room this week we look at  Commemorating Remembrance Sunday
The Synod – add your voice
Every voice matters on this Synod journey, and you can add your voice to the Synod process by joining a Parish Listening Event on Tuesday 16th November at 7:30 in the Parish Rooms. Or you can complete this form and email or return it to Fr Sean or the Presbytery.
And there are also online Listening Events on Zoom:
Here you will find an explanation prepared by the Bishops' Conference of England and Wales about the 2-year synod process including this video.
World Day of the Poor, 14 November
This year the World Day of the Poor, coincides with the time during which we are asked to participate in the Synod – the listening exercise being undertaken by the whole Catholic Church throughout the world. The words of Pope Francis in Evangelii Gaudium, and quoted in his message for World Day of the Poor, are therefore particularly appropriate and challenging:
We are called to discover Christ in [the poor], to lend them our voice in their causes, but also to be their friends, to listen to them, to understand them and to welcome the mysterious wisdom that God wants to communicate to us through them. Our commitment does not consist exclusively of activities or programmes of promotion and assistance; what the Holy Spirit mobilizes is not an unruly activism, but above all an attentiveness that considers the other in a certain sense as one with ourselves. This loving attentiveness is the beginning of a true concern for their person which inspires me effectively to seek their good" (Evangelii Gaudium, 198-199).
First Holy Communion Programmes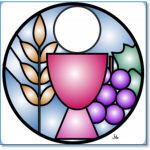 2020-21 First Reconciliation and First Holy Communion: Our next monthly Zoom meetings is on 4 December. Zoom links have been shared via email and we will re-send them one week before each call.
2021-22 First Reconciliation and First Holy Communion: Enrolment is now open for families interested in their children making their First Reconciliation and First Holy Communion – please complete the enrolment form by Monday 22 November. We will also be holding a Parents Information Evening on Tuesday 23 November at 7:30pm in the church to share details about the approach we will be taking.
World Youth Sunday, 21 November
World Youth Sunday celebrates the role and significance of young people in the global Catholic Church. The theme this year is "Stand Up! I appoint you as a witness of what you have seen!" (Acts 26:16). There are resources available for schools, parishes, families and individuals. Please join us in prayers on that day.
National Youth FUNday, Friday 19 November – everyone is invited to join in with National Youth FUNday, a live interactive day of quizzes, prayer, input and activities for schools and families. To participate please sign up.
Pope's November prayer intention: For those who suffer from depression
"Overwork and work-related stress cause many people to experience extreme exhaustion —mental, emotional, affective, and physical exhaustion." Pope Francis opened the video accompanying his prayer intention for November with those words with which most people can probably identify.
Collection for sick and retired priests
Thank you to everyone who gave to the diocesan Sick and Retired Priests Fund, so far raising over £600 to help ensure all of our sick and retired priests are cared for at their time of need, after years of service to God and their parishioners. You can still give online or by using an envelope and please continue to pray for our priests.
Service times
Church opening: For the present, the church will only be open for Masses. Please continue to observe voluntarily the wearing of face coverings and sanitising hands as well as maintaining social distancing in church.
Sunday Masses are at 6:30pm (Saturday), 9:45am and 11:15am (livestreamed), 7pm.
Weekday Masses are at 9am Monday to Friday after Morning Prayer at 8:45am unless there is a funeral or other special Mass at another time.
Holy Hour takes place on Fridays on Zoom from 7pm-8pm. Please email us if you wish to join us or to ask us to pray for someone and have their name read out during Holy Hour.
Sunday Mass, 14th November – 33rd Sunday in Ordinary Time, Year B – The 11:15 Sunday Mass will be livestreamed on YouTube and will be available to watch afterwards.
Sunday Scripture readings
Notes on the Sunday Scripture readings
Find other livestreamed Masses in the diocese.
Cold weather help for the homeless
The SVP are distributing 11,500 Vinnie Packs containing cold weather essentials to the homeless this winter. Please consider sponsoring packs at a suggested donation of £3.70 per pack. Donations can be sent to Vinnie Packs, PO Box 72264, London SW1P 9EZ with cheques made out to SVP or by bank transfer to Nat West sort code 60-60-04, account no. 4608 8237. Thank you for your support.
Nationality and Borders Bill
Caritas Westminster and the Jesuit Refugee Service are urging Catholics to write to their MPs about the Nationality and Borders Bill. The proposals in this Bill are unfair, unjust and will not work. They also do nothing to address the root causes of forced migration and trafficking. Find out more and how to respond here.
November – Month of the Holy Souls
Sheets to list departed family members and friends are still available in church or to download. Please return sheets to Fr Sean or the presbytery. Envelopes for donations for Masses for the Holy Souls are also available. The sheets are placed before the altar and everyone mentioned included in November Mass intentions.
Tottenham Refugee Alliance
We have successfully raised quite a bit more than the Home Office requires to bring over a family from one of the refugee camps in the Middle East. We now need befrienders who will take on one of the various jobs which the family will need help with, for example making contact with schools, doctors' surgeries, getting furniture, guiding them to the nearest benefits office and of course shopping. (You don't need to know Arabic – the TRA is looking after that!) To volunteer or to find out more, please contact us (it might help if you left a phone number) or David Walter, 07399 881072. Thank you.
COP 26
Please continue to pray for the success of all efforts to minimise the effects of Climate Change following the talks in Glasgow.
May the Holy Spirit inspire all political leaders at COP26 and instil in them the courage and gentleness to implement fairer solutions for the most vulnerable.
Other News:
Soup Run Appeal: We really need distributors and drivers! Our Parish Soup Run still needs your donations – at the moment we need tins of sweetcorn, tubs of margarine and some sugar. Contact Kit for more info on 07507 138582 or email kit.greveson@gmail.com. Many thanks to our wonderful, dedicated teams of sandwich makers and drivers! Kit
Medjugorje prayer evening for LGBT people, their families and friends, and others who are interested, at St. Mary of the Angels, Moorhouse Road, W2 5DJ on Wednesday 17th November starting at 6pm. See poster for details.
Visit our wonderful schools – Are you looking for a school place for your child in September 2022? Come and visit the fantastic schools here in your Parish, St Peter's & St Gildas. Phone 020 8340 6789 or email admin@st-peter-in-chains-rc.haringey.sch.uk to book a place on one of the last tours on Friday 19th Nov' 11am and Wednesday 24th Nov 10am.
Looking forward to meeting you soon- 'Two small schools, one big family'. Ellen Robertson, Head teacher
Teacher vacancy: St Richard Reynolds Catholic College, Twickenham are looking for an outstanding practitioner who can teach GCSE RE mostly in KS3 (A level Philosophy & Ethics would be desirable but not essential) to join us from January 2022. See website for details.
Job Opportunities at SPEC Retreat Centre in Pinner: Westminster Youth Ministry is recruiting a Senior Retreat Leader and two Retreat Leaders.  These are live-out job roles crucial to restarting retreat programmes as we emerge from the period of lock-downs.  More information and application form here.
Food Bank donations: You can find details about the times when you can donate to Holy Trinity and other local foodbanks here.
Please pray for: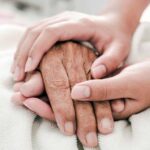 Those who are ill: Christian Overal, Antonio Neto, Zintra Sansom, Brenda Buzec, Amy Gordon, Annette Donivar, Margaret Bradley, Caroline Hilton, Karin Summers, Graham Summers, Joan Summers, Helen Kozlowski, Don Brewis, Roman Cholij, Adeline Oyekoya, Mary Wallace, Bruna Moia, Sister Pia, Margaret Whelan, Kitty Madden, Clare Bruce, Brendan Whelan, Claire Marchand, Mike Coombes, Mira Lidstone, Gemma Francis, Richard Simon, Noah Purcell–Chandler, Safina Malik, Nathalie Renford, Jackie Loivette, Michael Reid, Carmel Palao, Wendy Fairhurst, Ann Elizabeth Bennett, Gwen Dickson, Joseph Lunn, Tom Shiels, Jeremy Brock, Mrs Breda Cassidy, John O'Shea, Anthony Pippet.
Those who have recently died:  Theressea Moe, Mrs Madeline Paule, Marian Pitney, Fr David Irwin, Sister Elise Courousse (Sister of St Gildas) RIP.
Collections:
Planned Giving Envelopes and Loose Cash:
If you are not attending Sunday Mass, your donations should be kept at home until they can be brought to church. Please do not post cheques to us as the post is somewhat erratic and unpredictable at present! If you want to make a catch-up payment when you return to Mass at St Peter's, you only need to put one envelope in the collection basket with all of your donation. Thank you.
Standing Orders
If you currently donate using Envelopes or loose cash, perhaps this is a good time to switch, if you can, to giving by Standing Order. The necessary form for your bank  can be found here. The information can also be used to set up a regular payment if you use online banking. You will make our Planned Giving Organiser's life much easier if you donate monthly rather than weekly – Thank you!
Online giving
If you are not attending Sunday Mass, you can give online here. We prefer a bank-to-bank transfer over debit or credit card payments as you can give us your name in the payment reference as well as telling us if the donation is for the Building Fund (BDF).
For a Synodal Church: – News about the 2023 Synod :
The Road to Carbon Neutrality – The Diocese of Westminster has committed to do its utmost to become carbon neutral by 2030 in its parishes and curial buildings. Read more :
More from the diocese: