World Mission Sunday 2021
World Mission Sunday – the one day in the year when the entire global Church comes together in support of mission happens this Sunday, 24th October. World Mission Sunday is celebrated in every Catholic community in the world. It's a moment of grace to express solidarity with our brothers and sisters in Christ who are living in situations of poverty, violence and oppression. Every parish, school and community is invited to join this special event, and every penny, pound and prayer you give to Missio helps missionaries everywhere continue their work. Donation envelopes are available in church or you can give online.
World Mission Sunday is the theme of this week's Family Room activity.
Fr David John Irwin RIP
We sadly announce the death of Fr David, who was our Parish Priest from 2004 to 2010. Fr David died at home in Findon Village, Worthing where he lived in retirement. Born on 1st March 1944, Fr David was ordained as a Catholic priest in 1995 having left ministry in the Church of England and being received as a Catholic in 1994. We send our prayers and sympathy  to Fr David's family and friends, and to the clergy and parishioners among whom he lived and ministered as an Anglican and as a Catholic.
November – Month of the Holy Souls
The Feast of All Saints this year will be celebrated next Sunday, 31st October.
On the Feast of All Souls, Tuesday 2nd November, there will be an evening Mass at 7:30pm to which we invite families who have lost a loved one during the past 2 years. The names of the departed will be read out during Mass and families will be invited to light a candle in their memory. We will try to contact families but if you know someone who has lost a family member can we ask you to bring this to their attention. If you would like the name of a loved one who has died in the past 2 years read out, please email the parish or drop a note in to the Presbytery at number 12.
Sheets to list the names of departed family members and friends are available in church or you can download a copy. Please return completed sheets to Fr Sean or drop them in at the presbytery. Envelopes for donations for Masses for the Holy Souls are also available. The sheets will be placed before the altar and everyone mentioned will be included in November Mass intentions.
The journey of Little Amal
Little Amal, a 3.5 metre-tall puppet of a young refugee girl, is walking from the border of Turkey / Syria to Manchester, 8000km, in search of her mother. On her journey she visited Westminster Cathedral where she was welcomed by Cardinal Vincent.
The Synod – walking together
Here you  will find an explanation prepared by the Bishops' Conference of England and Wales about the 2-year synod process including this video.
Service times
Church opening: For the present, the church will only be open for Masses. Please continue to observe voluntarily the wearing of face coverings and sanitising hands as well as maintaining social distancing in church.
Sunday Masses are at 6:30pm (Saturday), 9:45am and 11:15am (livestreamed), 7pm.
Weekday Masses are at 9am Monday to Friday after Morning Prayer at 8:45am unless there is a funeral or other special Mass at another time.
A Memorial Mass for Richard Pennington RIP, will be celebrated by Fr Bernard Phelan on Friday 29th October at 1:30pm.
The Funeral Mass for Marian Pitney will take place at St Peter's on Wednesday, 3rd November at 10am followed by cremation at Islington crematorium at 11:45. May she rest in peace. Please keep Marian and her family in your prayers.
Holy Hour takes place on Fridays on Zoom from 7pm-8pm. Please email us if you wish to join us or to ask us to pray for someone and have their name read out during Holy Hour.
Sunday Mass, 24th October – 30th Sunday of the year – The 11:15 Sunday Mass will be livestreamed on YouTube and will be available to watch afterwards.
Sunday Scripture readings
Notes on the Sunday Scripture readings
Find other livestreamed Masses in the diocese.
Pre-COP26 Appeal:
"We have inherited a garden: we must not leave a desert to our children." Those are the words contained in a joint appeal signed by Pope Francis along with scientists and religious leaders on Monday morning in the Vatican during a meeting entitled "Faith and Science: Towards Cop26." The appeal spells out, in no uncertain terms, that unprecedented challenges "threaten our beautiful common home."
On the Bishop's conference website there is a useful guide to COP26, produced by CAFOD, with tips to help you get involved. The response is rooted in prayer and action so in the run-up and during the summit, we invite you to pray that the leaders and negotiators work together for positive outcomes for our common home.
A message from CAFOD:
Thank you for supporting our Climate Crisis Appeal for our recent Family Fast Day. Every donation helps us in our work and is gratefully received. Please pray for the success of the upcoming UN climate talks in Glasgow, COP26, from 31 October to 12 November. There are prayer cards at the back of church; please do take one and pray that that world leaders will put the needs of marginalised communities around the world, those most affected by climate change, right at the heart of these climate talks. For more information see cafod.org.uk/COP26
May the Holy Spirit inspire all political leaders at COP26 and instill in them the courage and gentleness to implement fairer solutions for the most vulnerable.
Other News:
Soup Run Appeal: We really need distributors and drivers! Our Parish Soup Run still needs your donations – at the moment we need tins of sweetcorn, tubs of margarine and some sugar. Contact Kit for more info on 07507 138582 or email kit.greveson@gmail.com. Many thanks to our wonderful, dedicated teams of sandwich makers and drivers! Kit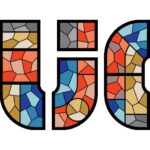 London Jesuit Centre Registration is now open for courses in the second half of the term at the London Jesuit Centre. You can read more here.
Visit our wonderful schools – Are you looking for a school place for your child in September 2022? Come and visit the fantastic schools here in your Parish, St Peter's & St Gildas. Phone 020 8340 6789 or email admin@st-peter-in-chains-rc.haringey.sch.uk to book a place on one of our tours on Wednesday 10th Nov' 10am, Friday 19th Nov' 11am, Wednesday 24th Nov 10am.
Looking forward to meeting you soon- 'Two small schools, one big family'. Ellen Robertson, Head teacher
St Thomas More Catholic School: Glendale Avenue, Wood Green, N22 5HN. The Sixth Form Open Evening will be held on Tuesday, 9th November 2021, from 5:30pm until 6:30pm. Please email our Admissions Officer should you have any queries.
La Sainte Union, Highgate Road, London, NW5 1RP has sent us a copy of their prospectus.
School Forms: Fr Sean will be available on Tuesdays at the presbytery from 5-7pm to sign school forms.
Universe Catholic Weekly The new online Universe Catholic Weekly is the online replacement for the Catholic Universe newspaper. It is as topical, controversial and stimulating as the paper which served our faith for 160 years. You can subscribe for £20 a quarter (13 copies).
Food Bank donations: You can find details about the times when you can donate to Holy Trinity and other local foodbanks here.
Please pray for: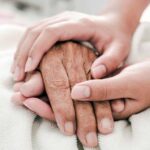 Those who are ill: Christian Overal, Antonio Neto, Zintra Sansom, Brenda Buzec, Amy Gordon, Annette Donivar, Margaret Bradley, Caroline Hilton, Karin Summers, Graham Summers, Joan Summers, Helen Kozlowski, Don Brewis, Roman Cholij, Adeline Oyekoya, Mary Wallace, Bruna Moia, Sister Pia, Margaret Whelan, Kitty Madden, Clare Bruce, Brendan Whelan, Claire Marchand, Mike Coombes, Mira Lidstone, Gemma Francis, Richard Simon, Noah Purcell–Chandler, Safina Malik, Nathalie Renford, Jackie Loivette, Michael Reid, Carmel Palao, Wendy Fairhurst, Ann Elizabeth Bennett, Gwen Dickson, Joseph Lunn, Tom Shiels, Jeremy Brock, Mrs Breda Cassidy, John O'Shea, John Sherwood, Anthony Pippet (for a forthcoming operation).
Those who have recently died:  Theressea Moe and Mrs Madeline Paule, Marian Pitney RIP.
Collections:
Planned Giving Envelopes and Loose Cash:
If you are not attending Sunday Mass, your donations should be kept at home until they can be brought to church. Please do not post cheques to us as the post is somewhat erratic and unpredictable at present! If you want to make a catch-up payment when you return to Mass at St Peter's, you only need to put one envelope in the collection basket with all of your donation. Thank you.
Standing Orders
If you currently donate using Envelopes or loose cash, perhaps this is a good time to switch, if you can, to giving by Standing Order. The necessary form for your bank  can be found here. The information can also be used to set up a regular payment if you use online banking. You will make our Planned Giving Organiser's life much easier if you donate monthly rather than weekly – Thank you!
Online giving
If you are not attending Sunday Mass, you can give online here. We prefer a bank-to-bank transfer over debit or credit card payments as you can give us your name in the payment reference as well as telling us if the donation is for the Building Fund (BDF).
For a Synodal Church: – News about the 2023 Synod :
The Road to Carbon Neutrality – The Diocese of Westminster has committed to do its utmost to become carbon neutral by 2030 in its parishes and curial buildings. Read more :
Westminster Record – The latest episode of the Westminster Record podcast is now available on Apple Podcasts, Anchor and Spotify.
Westminster Justice and Peace Bulletin October 2021 – Available here.
Westminster Agency for Evangelisation Bulletin October 2021 – Available here.
Vacancies in the Diocese of Westminster

Vacancies in the Diocese of Westminster can be viewed online here.