Eradicate Poverty
The UN is seeking broader engagement from all sectors of society to lift 767 million people still living in extreme poverty above the international poverty line of $1.90 a day as it marks the International Day for the Eradication of Poverty on 17 October this year. The part we can play is the theme of our Family Room this weekend.

Pre-COP26 Appeal:
"We have inherited a garden: we must not leave a desert to our children." Those are the words contained in a joint appeal signed by Pope Francis along with scientists and religious leaders on Monday morning in the Vatican during a meeting entitled "Faith and Science: Towards Cop26." The appeal spells out, in no uncertain terms, that unprecedented challenges "threaten our beautiful common home."
On the Bishop's conference website there is a useful guide to COP26, produced by CAFOD, with tips to help you get involved. The response is rooted in prayer and action so in the run-up and during the summit, we invite you to pray that the leaders and negotiators work together for positive outcomes for our common home.
Novena to John Paul II
'This novena offers nine days of prayer from October 14 for the flourishing of a culture of life and the defeat of the 'Assisted Dying Bill 2021'. The Catholic Bishops of England and Wales invite all Catholics to respond in prayer, to this serious threat we face to the sanctity of life and the dignity of the human person.
World Mission Sunday 2021
World Mission Sunday – the one day in the year when the entire global Church comes together in support of mission – will happen on 24 October 2021. World Mission Sunday is celebrated in every Catholic community in the world. It's a moment of grace to express solidarity with our brothers and sisters in Christ who are living in situations of poverty, violence and oppression. Every parish, school and community is invited to join this special event, and every penny, pound and prayer you give to Missio helps missionaries everywhere continue their work.
Service times
Church opening: For the present, the church will only be open for Masses. Please continue to observe voluntarily the wearing of face coverings and sanitising hands as well as maintaining social distancing in church.
Sunday Masses are at 6:30pm (Saturday), 9:45am and 11:15am (livestreamed), 7pm.
Weekday Masses are at 9am Monday to Friday after Morning Prayer at 8:45am unless there is a funeral or other special Mass at another time.
Funeral Mass The Funeral mass of the late Mrs Madeline Paule will take place at 9am on Saturday 16th October.
Holy Hour takes place on Fridays on Zoom from 7pm-8pm. Please email us if you wish to join us or to ask us to pray for someone and have their name read out during Holy Hour.
Sunday Mass, 17th October – 29th Sunday of the year – The 11:15 Sunday Mass will be livestreamed on YouTube and will be available to watch afterwards.
11:15 Mass Bidding Prayers
Sunday Scripture readings
Notes on the Sunday Scripture readings
Find other livestreamed Masses in the diocese.
During October….
Praying the Rosary in October is a long tradition in Catholicism. The Mysteries of the Rosary are meditations on episodes in the life and death of Jesus from the Annunciation to the Ascension and beyond. Join us in church after Mass on Tuesday or Friday.
The Pope's Prayer Intention is 'May all Christians be missionary disciples' "Jesus asks us all, and you as well, to be missionary disciples. Are you ready?" This video is well worth 2 minutes of your time!
Little Amal, a 3.5 metre-tall puppet of a young refugee girl, is walking from the border of Turkey / Syria to Manchester, 8000km, in search of her mother. On her journey she will visit Westminster Cathedral on Monday 25th October at 2pm, where she will be welcomed by Cardinal Vincent. You are invited to join Cardinal Vincent for this Welcome Liturgy and to learn more about migrants and refugees. It is during half term week, an opportunity for families to come together. Please be seated by 1:45pm.
Serve with Luke. This month The God Who Speaks team take a closer look at St Luke, his Gospel and ways to celebrate his Feast Day on 18 October.
Help The Passage raise funds
The Passage is grateful to those parishioners who have volunteered to help with its street collection on Tuesday 19 October. There is a final opportunity to volunteer – contact Andrew Hollingsworth andrew.h@passage.org.uk 020 7592 1886 (07928 703131) but by 12.00 noon on Monday 18 October.  Do look out for Passage collectors on Tuesday if you are in Westminster in Victoria Street or Oxford Street. If you do not carry cash to donate you can give online.
Request for helpers for First Holy Communion programme
We are seeking members of our parish community to support our Sacramental programmes for First Reconciliation and First Holy Communion in 2021-22. No previous experience is required, only a willingness to work with children and their families on their Sacramental journey, and an availability of 2-3 hours per month. We will be holding an information evening on Zoom on Monday 18th October at 7:30pm to explain our approach for the coming year. If you're interested in joining, please send us an email, speak to Father Sean after Mass, or call Lizzie Quinn on 0787 286 7203.
Other News:
Soup Run Appeal: We really need distributors and drivers! Our Parish Soup Run still needs your donations – at the moment we need tins of sweetcorn, tubs of margarine and some sugar. Contact Kit for more info on 07507 138582 or email kit.greveson@gmail.com. Many thanks to our wonderful, dedicated teams of sandwich makers and drivers! Kit
Visit our wonderful schools – Are you looking for a school place for your child in September 2022? Come and visit the fantastic schools here in your Parish, St Peter's & St Gildas. Phone 020 8340 6789 or email admin@st-peter-in-chains-rc.haringey.sch.uk to book a place on one of our tours on Friday 22nd Oct' 11am, Wednesday 10th Nov' 10am, Friday 19th Nov' 11am, Wednesday 24th Nov 10am.
Looking forward to meeting you soon- 'Two small schools, one big family'. Ellen Robertson, Head teacher
St Thomas More Catholic School: Glendale Avenue, Wood Green, N22 5HN. The Sixth Form Open Evening will be held on Tuesday, 9th November 2021, from 5:30pm until 6:30pm. Please email our Admissions Officer should you have any queries.
La Sainte Union, Highgate Road, London, NW5 1RP has sent us a copy of their prospectus.
St Charles Catholic Sixth Form College, Open Day: Saturday 16th October 10am-1pm. Suitable for students in Yr. 10 & Yr. 11 who are looking to achieve their greatest potential in a supportive Catholic community. To register your interest, go to www.stcharles.ac.uk or email the Chaplain at jho@stcharles.ac.uk
School Forms: Fr Sean will be available on Tuesdays at the presbytery from 5-7pm to sign school forms.
Universe Catholic Weekly The new online Universe Catholic Weekly is the online replacement for the Catholic Universe newspaper. It is as topical, controversial and stimulating as the paper which served our faith for 160 years. You can subscribe for £20 a quarter (13 copies).
Catholic Certificate in Religious Studies The Catholic Certificate in Religious Studies (CCRS) provides parish leaders with knowledge and understanding of theology and the Catholic faith. 88% participants recommend the course to others. Learn in person, by distance learning or online. For more information visit the website.
Food Bank donations: You can find details about the times when you can donate to Holy Trinity and other local foodbanks here.
Please pray for: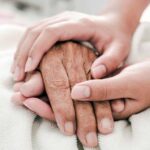 Those who are ill: Christian Overal, Antonio Neto, Zintra Sansom, Brenda Buzec, Amy Gordon, Annette Donivar, Margaret Bradley, Caroline Hilton, Karin Summers, Graham Summers, Joan Summers, Helen Kozlowski, Don Brewis, Roman Cholij, Adeline Oyekoya, Mary Wallace, Bruna Moia, Sister Pia, Margaret Whelan, Kitty Madden, Clare Bruce, Brendan Whelan, Claire Marchand, Mike Coombes, Mira Lidstone, Gemma Francis, Richard Simon, Noah Purcell–Chandler, Safina Malik, Nathalie Renford, Jackie Loivette, Michael Reid, Carmel Palao, Wendy Fairhurst, Ann Elizabeth Bennett, Gwen Dickson, Joseph Lunn, Tom Shiels, Jeremy Brock, Mrs Breda Cassidy, John O'Shea, John Sherwood, Anthony Pippet (for a forthcoming operation).
Those who have recently died:  Jozefa Gorski, Christina Hempenstall, Andrei Aleksandroff, Theressea Moe and Mrs Madeline Paule RIP.
Collections:
Planned Giving Envelopes and Loose Cash:
If you are not attending Sunday Mass, your donations should be kept at home until they can be brought to church. Please do not post cheques to us as the post is somewhat erratic and unpredictable at present! If you want to make a catch-up payment when you return to Mass at St Peter's, you only need to put one envelope in the collection basket with all of your donation. Thank you.
Standing Orders
If you currently donate using Envelopes or loose cash, perhaps this is a good time to switch, if you can, to giving by Standing Order. The necessary form for your bank  can be found here. The information can also be used to set up a regular payment if you use online banking. You will make our Planned Giving Organiser's life much easier if you donate monthly rather than weekly – Thank you!
Online giving
If you are not attending Sunday Mass, you can give online here. We prefer a bank-to-bank transfer over debit or credit card payments as you can give us your name in the payment reference as well as telling us if the donation is for the Building Fund (BDF).
For a Synodal Church: – News about the 2023 Synod :
The Road to Carbon Neutrality – The Diocese of Westminster has committed to do its utmost to become carbon neutral by 2030 in its parishes and curial buildings. Read more :
Westminster Record – The latest episode of the Westminster Record podcast is now available on Apple Podcasts, Anchor and Spotify.
Westminster Justice and Peace Bulletin October 2021 – Available here.
Westminster Agency for Evangelisation Bulletin October 2021 – Available here.
Vacancies in the Diocese of Westminster

Vacancies in the Diocese of Westminster can be viewed online here.