Don't screen us out
A landmark case against the UK Government over the current discriminatory abortion law that allows abortion up to birth for Down's syndrome will be heard at the High Court this week on 6th July. Heidi Crowter, a 25-year-old woman who has Down's syndrome, together with Máire Lea-Wilson, whose twenty-three-month-old son Aidan has Down's syndrome, are challenging the UK Government over a disability clause in the current law.
Please keep this case and all people with Down's Syndrome and other disabilities in your prayers. If you would like to offer financial support to the legal costs of this important case please visit: https://www.crowdjustice.com/case/downrightdiscrimination/
Click to read more
Currently in England, Wales and Scotland, there is a general 24-week time limit for abortion, but if the baby has a disability, including Down's syndrome, cleft lip and club foot, abortion is legal right up to birth. There were 3,183 disability-selective abortions reported across England and Wales in 2019, with 656 of those occurring following a prenatal diagnosis of Down's syndrome. The actual figures are likely to be higher.
The UN Committee on the Rights of Persons with Disabilities has consistently criticised countries that provide for abortion on the basis of disability and made a key recommendation that the UK change its abortion law so that it does not single out babies with disabilities. The Government has decided to ignore this recommendation.
Rest in Peace
The funeral Mass of Sister Margaret Begley, who died during the night on Sunday 27th/Monday 28th June will take place on Monday 12th July at 10:30am at St Peters with burial in Lincoln later in the week. May she rest in peace. Please keep Sister Margaret, her family and the Sisters of Providence in your prayers.
First Reconciliation and First Holy Communion 2021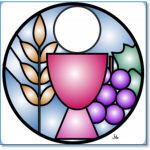 Families whose children are preparing to receive the Sacraments this year are invited to join an optional Zoom call from 10:30-11:30am on Saturday 10 July. This is an opportunity for children and families to share their progress on the "I Belong" book and to ask any questions they have. Zoom details have been sent by email.
The Family Room
In today's second reading, Saint Paul tells the church in Corinth that when he is weak, God makes him strong. Our Family Room activity this week looks at faith and 'relying on Jesus'
Service times
The Church is open daily from 8:30am until late afternoon (but only 9:30am on Thursday) or until after evening Mass, so pop in to spend some time quietly in prayer and reflection if you are passing.
Sunday Masses are at 6:30pm (Saturday), 9:45am, 11:15am (livestreamed) and 7pm.
Weekday Masses are at 9am Monday to Friday after Morning Prayer at 8:45am unless there is a funeral Mass at another time.
Holy Hour on Friday from 7pm-8pm continues on Zoom. Please email us if you wish to join us or to ask us to pray for someone and have their name read out during Holy Hour.
Sunday Mass – 13th Sunday in Ordinary Time – The 11:15 Sunday Mass will be livestreamed on YouTube and will be available to watch afterwards.
11:15am Mass Hymns & Bidding Prayers
Sunday Scripture readings
Notes on the Sunday Scripture readings
Find other livestreamed Masses in the diocese.
Love is….
… making a daily commitment to grow in love so that the love you offer to another is increasingly selfless, mature, and patient.
From '23 things that Love is' by Paul Tripp
Please pray for: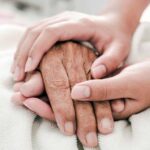 Those who are ill: Christian Overal, Antonio Neto, Zintra Sansom, Brenda Buzec, Amy Gordon, Annette Donivar, Margaret Bradley, Caroline Hilton, Karin Summers, Graham Summers, Joan Summers, Helen Kozlowski, Don Brewis, Roman Cholij, Adeline Oyekoya, Mary Wallace, Bruna Moia, Sister Pia, Margaret Whelan, Kitty Madden, Clare Bruce, Brendan Whelan, Claire Marchand, Mike Coombes, Mira Lidstone, Gemma Francis, Richard Simon, Noah Purcell–Chandler, Safina Malik, Nathalie Renford, Jackie Loivette, Michael Reid, Carmel Palao, Wendy Fairhurst, Ann Elizabeth Bennett, Gwen Dickson, Joseph Lunn, Tom Shiels, Jeremy Brock, Mrs Breda Cassidy, John O'Shea.
Those who have recently died: Catherine Breen, Jimmy C (Dimitrios Koletsis), Mercedes Dybongco, John Sullivan, Tom Gordon, Sister Margaret Begley RIP.
Other News
"The Church evangelises by the beauty of the liturgy. Let us ask for the personal and sincere meeting with Christ who lives in the liturgy that our lives may be a spiritual sacrifice offered to God." [Pope Francis – February 2021]
'Taking Liturgy Seriously' will be run by the Society of Saint Gregory in partnership with the London Jesuit Centre and take place via Zoom from September 2021 – June 2022, and will give the opportunity to explore the Catholic liturgy through a series of distinct yet complementary modules of study. Each module will provide a theological and historical overview which will form the background for a deeper study of how we celebrate the liturgy today. From this we hope that students will feel skilled to foster and lead liturgy in their own parish and community. Within each theme we will look at how we apply general principles of liturgy, how music and space affect the way we celebrate, and above all how we are enabling people to pray together. Visit this website for more information and pricing.
'The measure of the greatness of a society is found in the way it treats those most in need, those who have nothing apart from their poverty.' – [Pope Francis, March 2013]
Since 2012, Caritas has been supporting and enhancing social action in the Diocese of Westminster. We encourage Catholic parishes to use their gifts and passions to make a difference in their local communities. We do this by:
Supporting parishes to run their own social action projects
Running services for Deaf and hard of hearing people, people with learning disabilities, and women escaping human trafficking
Developing partnerships with local and national NGOs
Giving grants for parish projects and individuals in need
Developing resources for parish priests and volunteers
For more information visit the Caritas website.
Soup Run: Our Parish Soup Run still needs your donations – we are are currently having to buy cheese and margarine spread – but don't need tea or coffee.
We really need distributors, drivers and sandwich-makers! Contact Kit for more info on 07507 138582 or email kit.greveson@gmail.com. Many thanks to our wonderful, dedicated teams of sandwich makers and drivers! Kit
Food Bank donations: You can find details about the times when you can donate to Holy Trinity and other local foodbanks here.
Diocesan Pilgrimage to the Holy Land: 22nd – 30th November 2021, Led by Cardinal Vincent Nichols and visiting Galilee, Jerusalem and Bethlehem. Poster here.
When attending Mass or visiting the church:
Under the government's regulations currently in force, communal worship can continue but the restriction of not mixing with anyone outside your household or support bubble.
You must wear a face covering
Sign the contact sheet on the table by the entrance
Sanitize your hands on entering and leaving
Sit where there is a card with a

green dot

and turn it over to the

red dot

when you leave
Keep 2 metres apart from other people when moving round church e.g. for communion
Family groups are asked to use the pews on the left of the main aisle and sit 2 rows apart
Collections

Planned Giving Envelopes and Loose Cash:
If you are not attending Sunday Mass, your donations should be kept at home until they can be brought to church. Please do not post cheques to us as the post is somewhat erratic and unpredictable at present! If you want to make a catch-up payment when you return to Mass at St Peter's, you only need to put one envelope in the collection basket with all of your donation. Thank you.
Standing Orders
If you currently donate using Envelopes or loose cash, perhaps this is a good time to switch, if you can, to giving by Standing Order. The necessary form for your bank  can be found here. The information can also be used to set up a regular payment if you use online banking. You will make our Planned Giving Organiser's life much easier if you donate monthly rather than weekly – Thank you!
Online giving
If you are not attending Sunday Mass, you can give online here. We prefer a bank-to-bank transfer over debit or credit card payments as you can give us your name in the payment reference as well as telling us if the donation is for the Building Fund (BDF).