The Family Room
Visit our Family Room for this week's activities and prayers to celebrate the real presence of Jesus in the Eucharist.
First Reconciliation and First Holy Communion 2021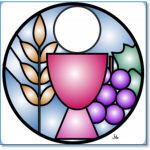 Families whose children are preparing to receive the Sacraments this year are invited to join an optional Zoom call from 10:30-11:30am on Saturday 12 June. This is an opportunity for children and families to share their progress on the "I Belong" book and to ask any questions they. Zoom details will be sent by email.
Love is….
… making a daily commitment to admit your sin, weakness, and failure and to resist the temptation to offer an excuse or shift the blame.
From '23 things that Love is' by Paul Tripp
Service times
Sunday Masses are at 6:30pm (Saturday), 9:45am, 11:15am (livestreamed) and 7pm.
Weekday Masses are at 9am Monday to Friday after Morning Prayer at 8:45am unless there is a funeral Mass at another time.
The Church is open for private prayer Tuesday and Friday, 9:30am-4pm.
Holy Hour on Friday from 7pm-8pm continues on Zoom. Please email us if you wish to join us or to ask us to pray for someone and have their name read out during Holy Hour.
Sunday Mass – The Most Holy Body and Blood of Christ – The 11:15 Sunday Mass will be livestreamed on YouTube and will be available to watch afterwards.
11:15am Mass Hymns & Bidding Prayers
Sunday Scripture readings
Notes on the Sunday Scripture readings
Find other livestreamed Masses in the diocese.
Funeral arrangements at St Peter's:
Catherine Breen, Wednesday 16th June 11am, Burial 1pm at New Southgate
Dimitrios Koletsis, Saturday 19th June 2:30pm, Cremation 4:30pm at Golders Green
Mercedes Dybongco, Monday 21st June 9:30am, Burial 11am
This week:
Friday 11th June is the Feast of the Most Sacred Heart of Jesus – depicted in the statue in the Blessed Sacrament Chapel. The church will be open for private prayer, as well as on Tuesday 8th June after morning Mass until 4pm.
Volunteers' Week: During an exceptionally difficult year, people from all walks of life have made a huge difference to their communities – just as they do every year. So let us to come together and thank all volunteers, including those in our parish for their invaluable contribution and maybe ask ourselves what we can offer, whether that is to our parish or to the wider community.
Please pray for: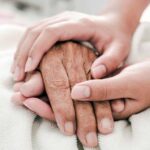 Those who are ill: Christian Overal, Antonio Neto, Zintra Sansom, Brenda Buzec, Amy Gordon, Annette Donivar, Margaret Bradley, Caroline Hilton, Karin Summers, Graham Summers, Joan Summers, Helen Kozlowski, Don Brewis, Roman Cholij, Adeline Oyekoya, Mary Wallace, Bruna Moia, Sister Pia, Margaret Whelan, Kitty Madden, Clare Bruce, Brendan Whelan, Claire Marchand, Mike Coombes, Mira Lidstone, Gemma Francis, Richard Simon, Noah Purcell–Chandler, Safina Malik, Nathalie Renford, Jackie Loivette, Michael Reid, Carmel Palao, Wendy Fairhurst, Ann Elizabeth Bennett, Gwen Dickson, Joseph Lunn, Tom Shiels, Jeremy Brock, Mrs Breda Cassidy, John O'Shea, Sister Margaret Begley.
Those who have recently died: Richard Nelson, Catherine Breen, Dimitrios Koletsis and Mercedes Dybongco RIP.
Other News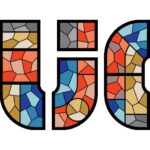 The Saturday Retreats run on Zoom by the London Jesuit Centre offer a time of reflection and prayer around a theme, through words of Scripture, poetry or literature, and visual images. There is time for guided prayer and silent prayer and the opportunity to share with others. The next retreat is June 19th. For more information, including how to book for the Saturday Retreat, click on the image.
Schools Site Manager Opportunity: The governors of St. Peter's & St. Gildas' Infant & Junior Schools are seeking to appoint a Site Manager with excellent organisational skills to ensure that our school sites are managed and maintained to a high standard. The successful candidate will be a professional self-motivated manager with a 'can do' attitude committed to delivering excellence for our pupils and families every day. If you would like more information or an application pack please email admin@st-gildas.haringey.sch.uk (Closing Date: Friday 11th June).
Permanent Diaconate: Any man considering a vocation to the Permanent Diaconate is invited to attend an introductory session on 19th June at Vaughan House SW1P 1QJ. Each session will be from 10am to 12noon in a socially-distanced environment. Wives are welcome and encouraged to attend. To confirm attendance, please contact Deacon Adrian Cullen on 07961594725 or adriancullen@rcdow.org.uk
Soup Run: Our Parish Soup Run still needs your donations – we are short of small food bags at present.
We really need distributors, drivers and sandwich-makers! Contact Kit for more info on 07507 138582 or email kit.greveson@gmail.com. Many thanks to our wonderful, dedicated teams of sandwich makers and drivers! Kit
Food Bank donations: You can find details about the times when you can donate to Holy Trinity and other local foodbanks here.
Diocesan Pilgrimage to the Holy Land: 22nd – 30th November 2021, Led by Cardinal Vincent Nichols and visiting Galilee, Jerusalem and Bethlehem. Poster here.
When attending Mass or visiting the church:
Under the government's regulations currently in force, communal worship can continue but the restriction of not mixing with anyone outside your household or support bubble.
You must wear a face covering
Sign the contact sheet on the table by the entrance
Sanitize your hands on entering and leaving
Sit where there is a card with a

green dot

and turn it over to the

red dot

when you leave
Keep 2 metres apart from other people when moving round church e.g. for communion
Family groups are asked to use the pews on the left of the main aisle and sit 2 rows apart
Collections

Planned Giving Envelopes and Loose Cash:
If you are not attending Sunday Mass, your donations should be kept at home until they can be brought to church. Please do not post cheques to us as the post is somewhat erratic and unpredictable at present! If you want to make a catch-up payment when you return to Mass at St Peter's, you only need to put one envelope in the collection basket with all of your donation. Thank you.
Standing Orders
If you currently donate using Envelopes or loose cash, perhaps this is a good time to switch, if you can, to giving by Standing Order. The necessary form for your bank  can be found here. The information can also be used to set up a regular payment if you use online banking. You will make our Planned Giving Organiser's life much easier if you donate monthly rather than weekly – Thank you!
Online giving
If you are not attending Sunday Mass, you can give online here. We prefer a bank-to-bank transfer over debit or credit card payments as you can give us your name in the payment reference as well as telling us if the donation is for the Building Fund (BDF).