The Family Room
Visit our Family Room for this week's activities and prayers about 'tending the seed of faith'.
Congratulations
On Friday 11th June, the feast of St Barnabas, Fr Sean celebrated 33 years as a priest.
Congratulations also to Kit and the Soup Run teams who were recently nominated for a Cafod, Diocese of Westminster Social Outreach Award – but sadly didn't win.
Refugee Week – 14-20 June
The theme of Refugee Week 2021, 'We Cannot Walk Alone', is an invitation to extend your hand to someone new. Someone who is outside your current circle, has had an experience you haven't, or is fighting for a cause you aren't yet involved in. To find out more and get involved visit the website.
Day for Life – weekend of 19th/20th June
Day for Life presents an opportunity to pray for the gift of life from conception to natural death, to raise awareness of the precious gift of life, and to support the work of protecting life in its most vulnerable stages through the annual collection. This assists pro-life organisations who raise awareness, engage in parliamentary work and pastoral outreach. These funds are distributed by the Department of Social Justice of the Bishops' Conference. This year's theme for 'Day for Life' focuses on assisted suicide and the respect owed to life. If you wish to donate to the collection, there will be a wall safe marked 'Day for Life' by the entrance to the church.
Deadline for EU Citizens settled status 30th June 2021
EU citizens living in the UK have until 30 June to ensure their immigration status is secured. This can be done through the EU Settlement Scheme. So far over 4.3 million people have been granted status through the scheme. This includes over 700k applications received from children. According to the Migration Observatory, there are over 900k EU children living in the UK.
With less than a month to go until the deadline, parents must make sure their children need to make applications as well. For more information see the Caritas Bulletin.
Service times
Sunday Masses are at 6:30pm (Saturday), 9:45am, 11:15am (livestreamed) and 7pm.
Weekday Masses are at 9am Monday to Friday after Morning Prayer at 8:45am unless there is a funeral Mass at another time.
The Church is open for private prayer during the day provided there is someone in the Presbytery. If you are passing, please check and, if the door is open, pop in to spend some time quietly in prayer and reflection.
Holy Hour on Friday from 7pm-8pm continues on Zoom. Please email us if you wish to join us or to ask us to pray for someone and have their name read out during Holy Hour.
Sunday Mass – 11th Sunday in Ordinary Time – The 11:15 Sunday Mass will be livestreamed on YouTube and will be available to watch afterwards.
11:15am Mass Hymns & Bidding Prayers
Sunday Scripture readings
Notes on the Sunday Scripture readings
Find other livestreamed Masses in the diocese.
Funeral arrangements at St Peter's:
Catherine Breen, Wednesday 16th June 11am, Burial 1pm at New Southgate Cemetary. Livestream link
Jimmy C (Dimitrios Koletsis), Saturday 19th June 1:30pm, Cremation 4:30pm at Golders Green Crematorium. Livestream link
Mercedes Dybongco, Monday 21st June 9:30am, Burial 11am, East Finchley Cemetery
Love is….
… being willing, when confronted by another, to examine your heart rather than rising to your defence or shifting the focus.
From '23 things that Love is' by Paul Tripp
Please pray for: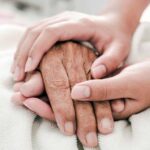 Those who are ill: Christian Overal, Antonio Neto, Zintra Sansom, Brenda Buzec, Amy Gordon, Annette Donivar, Margaret Bradley, Caroline Hilton, Karin Summers, Graham Summers, Joan Summers, Helen Kozlowski, Don Brewis, Roman Cholij, Adeline Oyekoya, Mary Wallace, Bruna Moia, Sister Pia, Margaret Whelan, Kitty Madden, Clare Bruce, Brendan Whelan, Claire Marchand, Mike Coombes, Mira Lidstone, Gemma Francis, Richard Simon, Noah Purcell–Chandler, Safina Malik, Nathalie Renford, Jackie Loivette, Michael Reid, Carmel Palao, Wendy Fairhurst, Ann Elizabeth Bennett, Gwen Dickson, Joseph Lunn, Tom Shiels, Jeremy Brock, Mrs Breda Cassidy, John O'Shea, Sister Margaret Begley.
Those who have recently died: Richard Nelson, Catherine Breen, Dimitrios Koletsis and Mercedes Dybongco RIP.
Other News
Nurse and Health Care Assistant opportunities: The Little Sisters of the Poor are recruiting Nurses and Health Care Assistants for St Anne's Home, 77 Manor Road, London, N16 5BL. The job adverts are here.
Teaching Opportunities – St Richard Reynolds College are developing their Physics teaching and its support. You may know or be a recent Physics graduate who would consider teaching; have worked or be currently working in the field of Physics or have a Physics degree and would like to change tack or be someone who has recently retired from teaching or currently considering a return to work who has a physics specialism.
In addition to this, we are looking at strengthening our A-level Economics provision and would welcome any interest in this role.
We like to be forward-thinking and creative about ensuring our students are excellently taught and prepared for the world of work. If you are or know someone who fits either of these criteria, or indeed would like to find out more, please email Mrs Simmons at s.simmons@srrcc.org.uk by Friday 18th June.
The Westminster Caritas Bulletin June 2021 contains items on Community Sponsorship of Refugees, Diocese of Westminster Network Quarterly Meeting for all who welcome Refugees and Migrants, Self-care for volunteers, Reflection, prayer and discernment, Ongoing Caritas Support, Deadline for EU Citizens settled status 30th June 2021, Ending Homelessness.
The Westminster Diocese Agency for Evangelisation June Bulletin contains information on an event discussing providing end-of-life care for a loved one, The London Jesuit Centre's events and Retrouvaille, a well-regard Catholic resource for couples with marital problems.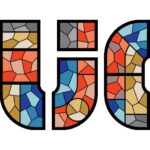 The Saturday Retreats run on Zoom by the London Jesuit Centre offer a time of reflection and prayer around a theme, through words of Scripture, poetry or literature, and visual images. There is time for guided prayer and silent prayer and the opportunity to share with others. The next retreat is June 19th. For more information, including how to book for the Saturday Retreat and other events, click on the image.
Permanent Diaconate: Any man considering a vocation to the Permanent Diaconate is invited to attend an introductory session on 19th June at Vaughan House SW1P 1QJ. Each session will be from 10am to 12noon in a socially-distanced environment. Wives are welcome and encouraged to attend. To confirm attendance, please contact Deacon Adrian Cullen on 07961594725 or adriancullen@rcdow.org.uk
Soup Run: Our Parish Soup Run still needs your donations – we are are currently having to buy cheese and margarine spread – but don't need tea or coffee.
We really need distributors, drivers and sandwich-makers! Contact Kit for more info on 07507 138582 or email kit.greveson@gmail.com. Many thanks to our wonderful, dedicated teams of sandwich makers and drivers! Kit
Food Bank donations: You can find details about the times when you can donate to Holy Trinity and other local foodbanks here.
Diocesan Pilgrimage to the Holy Land: 22nd – 30th November 2021, Led by Cardinal Vincent Nichols and visiting Galilee, Jerusalem and Bethlehem. Poster here.
When attending Mass or visiting the church:
Under the government's regulations currently in force, communal worship can continue but the restriction of not mixing with anyone outside your household or support bubble.
You must wear a face covering
Sign the contact sheet on the table by the entrance
Sanitize your hands on entering and leaving
Sit where there is a card with a

green dot

and turn it over to the

red dot

when you leave
Keep 2 metres apart from other people when moving round church e.g. for communion
Family groups are asked to use the pews on the left of the main aisle and sit 2 rows apart
Collections

Planned Giving Envelopes and Loose Cash:
If you are not attending Sunday Mass, your donations should be kept at home until they can be brought to church. Please do not post cheques to us as the post is somewhat erratic and unpredictable at present! If you want to make a catch-up payment when you return to Mass at St Peter's, you only need to put one envelope in the collection basket with all of your donation. Thank you.
Standing Orders
If you currently donate using Envelopes or loose cash, perhaps this is a good time to switch, if you can, to giving by Standing Order. The necessary form for your bank  can be found here. The information can also be used to set up a regular payment if you use online banking. You will make our Planned Giving Organiser's life much easier if you donate monthly rather than weekly – Thank you!
Online giving
If you are not attending Sunday Mass, you can give online here. We prefer a bank-to-bank transfer over debit or credit card payments as you can give us your name in the payment reference as well as telling us if the donation is for the Building Fund (BDF).