This week:
Covid-19: 'Major incident' declared by London Mayor Sadiq Khan
The spread of Covid in London is "out of control" according to Sadiq Khan, who has declared a "major incident".
"Londoners continue to make huge sacrifices and I am today imploring them to please stay at home unless it is absolutely necessary for you to leave. Stay at home to protect yourself, your family, friends and other Londoners and to protect our NHS."
This week's Services
This Sunday is the Feast of the Baptism of the Lord which marks the end of the Christmas season in our Liturgy. On Monday we enter what the Church refers to as 'Ordinary Time', marked by vestments changing from white to green and the readings start to follow Jesus' public ministry.
You can find information about our services including livestream details and  2 forthcoming funerals here.
The Family Room
We resume our Family Room activities this weekend using this detail from the stained glass window in our Baptistry at the back of the church behind the wooden gates. The theme is – reflecting on the gift of Baptism
Peace Sunday
The Bishops of England and Wales invite us to make next Sunday, 17th January, a day of prayer for world peace, using the theme proposed by Pope Francis: 'A Culture of Care as a Path to Peace'. The Covid-19 pandemic has certainly thrown up the question of the value we place on carers and the need to work together to support the vulnerable. Unless we put caring at the heart of our personal and community life, we certainly won't be able to 'build back better'.
Christmas Crib Appeal
This is the final weekend of our annual appeal for the Catholic Childrens' Society which supports disadvantaged children and families across London, Hertfordshire and the South East. You can donate at the Crib or online.

Helping the needy :
There are still ways to help those in need:
– Give to our parish Soup Run Winter appeal
– Support local Foodbanks
– Volunteer at a Covid-safe homeless shelter 
– Donate at the Poor Box by the entrance door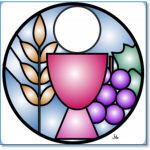 First Holy Communion
Read about what is happening with the First Holy Communion Programme over the Christmas break here.
St Peter's & St Gildas' School Admissions for Reception
Closing date for applications is 15th January 2021. More details here.
Sunday Collections:
Since March, the parish income has dropped by about £25,000. If you are not attending Mass at St Peter's due to Covid, you can find information here about making your Sunday donations.
Please pray for:
Parishioners who are sick or have recently died.

When attending Mass or visiting the church:
Under the government's regulations currently in force, communal worship can continue but the restriction of not mixing with anyone outside your household or support bubble.
You must wear a face covering
Sign the contact sheet on the table by the entrance
Sanitize your hands on entering and leaving
Sit where there is a card with a

green dot

and turn it over to the

red dot

when you leave
Keep 2 metres apart from other people when moving round church e.g. for communion
Family groups are asked to use the pews on the left of the main aisle and sit 2 rows apart
This week's services:
Sunday Mass
The 11:15 Sunday Mass on January 10th will be livestreamed on YouTube and will be available to watch afterwards. Sunday Masses are at 6:30pm Saturday, 9:45am, 11:15am and 7pm.
11:15am Mass Hymns & Bidding Prayers
Sunday Scripture readings
Notes on the Sunday Scripture readings
Find other livestreamed Masses in the diocese.
Weekday Masses
Morning Prayer at 8:45am and Mass at 9am on Monday to Friday are celebrated in church and are not livestreamed.
Rest in Peace
The funeral of Mackie Habib will take place on Monday January 11th at 2:45pm at Islington Crematorium, East Finchley.
The funeral of Anthony Henry will take place at St Peter's on Friday January 22nd at 9:30am, and interment at 11:00am at Wood Green Cemetery.
Holy Hour
Holy Hour on Friday from 7pm-8pm will continue on Zoom during the winter months. Please email us if you wish to join us.
Click to ask us to pray for someone and have their name read out during Holy Hour
Private Prayer
The church will be open for private prayer following Mass.

First Holy Communion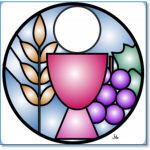 Please note that our First Holy Communion team are taking a well-deserved break over the Christmas holiday period. Our email address (firstcommunion@stpeterinchains.com) will not be actively monitored between 20 December and 15 January, and no meetings with children from the 2019-20 First Holy Communion programme will be organised during this time.
We have updated our 'Sacraments' page to give the current state of play for the parents of children on the 2020 First Holy Communion programme and for parents wanting their child to prepare for First Holy Communion in 2021.

Donations for the Soup Run
Our Parish Soup Run needs your donations as winter sets in. In particular, donations of warm socks & gloves, in men's sizes & in good condition. They also need mayonnaise but not salad cream and no tea or coffee. Donations can be brought to the door of the Basement Parish Rooms between 1pm-4pm on Saturday afternoon. Fr Sean will take in donations at other times, if he is at home.
We still need drivers! Contact Kit for more info on 07507 138582 or email kit.greveson@gmail.com. Many thanks to our wonderful, dedicated teams of sandwich makers and drivers! Kit
Food Bank donations
You can find details about the times when you can donate to Holy Trinity and other local foodbanks here.

St Peter's & St Gildas' School Admissions for Reception
The closing date for Reception admissions in September 2021 is Friday 15th January 2021. For other year groups we welcome applications at any time. We are so sorry that we currently are unable to offer school tours due to Coronavirus; the staff and children love welcoming visitors to our school so that they can see first-hand what a wonderful school we are, and experience the family feel that our small school has. Visit our website for information about admissions, learn more about the schools and view our Welcome Video.

Please pray for:
Those who are ill: Christian Overal, Antonio Neto, Zintra Sansom, Brenda Buzec, Amy Gordon, Annette Donivar, Margaret Bradley, Caroline Hilton, Karin Summers, Graham Summers, Joan Summers, Helen Kozlowski, Don Brewis, Roman Cholij, Adeline Oyekoya, Mary Wallace, Bruna Moia, Sister Pia, Margaret Whelan, Kitty Madden, Clare Bruce, Brendan Whelan, Claire Marchand, Mike Coombes, Mira Lidstone, Gemma Francis, Augustine Okonta, Richard Simon, Noah Purcell–Chandler, Safina Malik, Jay Williams, Nathalie Renford, Joanie Macarthy, Jennifer Mann, Jackie Loivette, Frances Byrne, Grenville Ignatius, Michael Reid, Vera Boles, Eileen Reavey, Carmel Palao, Wendy Fairhurst, Ann Elizabeth Bennett and Ann Turner.
Those who have recently died: Mackie Habib & Anthony Henry RIP.

The Sunday Collections
Planned Giving Envelopes:
If you are not attending Sunday, Planned Giving Envelopes containing your donations should be kept at home until they can be brought to church. Please do not post cheques to us as the post is somewhat erratic and unpredictable at present! If you want to make a catch-up payment when you return to Mass at St Peter's, you only need to put one envelope in the collection basket with all of your donation. Thank you.
Loose cash
If you are not attending Sunday Mass and you normally give loose cash or notes, you can give online here using a debit or credit card; the link also gives our bank account details if you wish to make a bank-to-bank transfer. Alternatively you could put money aside until the church re-opens.
Standing Orders
If you currently donate using Envelopes or loose cash, perhaps this is a good time to switch, if you can, to giving by Standing Order. The necessary form for your bank  can be found here. The information can also be used to set up a regular payment if you use online banking. You will make our Planned Giving Organiser's life much easier if you donate monthly rather than weekly – Thank you!