The Sisters of St Gildas bicentenary
On Sunday, 8th November, the Sisters of St Gildas will be celebrating the 200th anniversary of the First Vows of their six first sisters which took place in the parish church at Beignon in Brittany. We invite you all to give praise and thanks to God on this blessed occasion. United with you in prayer and thanksgiving.
Sisters Odile and Anne
While the church is closed for public acts of worship:
Sunday Mass
The 11:15 Sunday Mass will continue to be livestreamed on YouTube and Twitter and you will be able to watch it here on the website.

Weekday Masses
Morning Prayer at 8:45am and the 9am Mass Monday to Friday will be livestreamed on Zoom. If you wish to follow Mass on Zoom you need to email the parish at stroudgreen@rcdow.org.uk and you will be sent the login details each day – please note that the login details change each day. You only need to email us once to let us know you wish to join the group. Daily Mass readings are here.
Holy Hour
Holy Hour on Friday from 7pm-8pm will continue on Zoom. Please email us as above if you wish to join us.
Private Prayer
The church will be open for private prayer on Sunday afternoons from 1pm – 3pm. Please observe the visitor rules below.
Donations for the Soup Run
Please continue to donate to the Soup Run which is needed now more than ever. Donations – we are particularly short of sugar – can be brought to the Basement Parish Rooms between 1pm – 5pm on Saturday or given to a steward in Church from 1pm – 3pm on Sunday. Fr Sean will take in donations if he is in.
We still need drivers! Contact Kit for more info on 07507 138582 or email kit.greveson@gmail.com. Many thanks to our wonderful, dedicated teams of sandwich makers and drivers! Kit
Sick and Retired Priests fund collection – Sunday 8th November
We would still ask parishioners to donate to the annual Sick and Retired Priests collection online at www.rcdow.org.uk/donations – as we will not be able to take up the collection in church. Thank you.
Links:
Sunday Hymns, Bidding Prayers etc.
Sunday Scripture readings
Notes on the Sunday Scripture readings
Find other livestreamed Masses in the diocese.
Click for Prayer of Spiritual Communion
My Jesus,
I believe that you are present in the Holy Sacrament of the altar.
I love you above all things
and I passionately desire to receive you into my soul.
Since I cannot now receive you sacramentally,
come spiritually into my soul so that I may unite myself wholly to you
now and forever.
Amen.
Visitor guidelines
Enter the church through the porch and sanitise your hands
Ushers will direct people as they enter the church
Parents should keep young children with them
Sit only where there is a green card either as an individual, couple or family
Follow the instructions of ushers when moving round the church and maintain social distancing
Turn the green card over to red when you leave
Sanitise your hands and move away from the church on leaving
Response from religious leaders
As we enter a four-week lockdown, in a message to the clergy and faithful of the Diocese of Westminster, Cardinal Vincent asks us to show 'the strength of our faith in action' through 'deep and constant prayer' and humble service. You can read the text here.

You can read the statement from the Catholic Bishops' Conference on the closure of churches here and the letter to the Prime Minister from UK faith leaders to express the view that there is no scientific justification for the wholesale suspension of public worship here.
November – Month of the Holy Souls
If you would like us to pray for your family and friends who have died, please  download a form here and return it or email it to the presbytery, number 12, once completed, so it can be placed before the altar during November.
Rest in Peace
Please pray for the repose of the soul of Chris Brosnan, schoolkeeper of St Peter's, who died on Thursday, and of Frank Clerkin who died after a short illness. Please keep Chris' and Frank's families as well as our Schools' communities in your prayers. Frank's funeral will be at 9:30am on Tuesday 17th November. At present we believe up to 30 people may attend.
The Family Room
Visit the Family Room for this week's family activity  – remembering the Holy Souls and commemorating Remembrance Sunday.
The Sick & Retired Priests' collection
Most priests offer their resignation at 75, but many continue to serve in our schools, hospitals, hospices and parishes. By supporting the Sick & Retired Priests' Fund, you can help cover essential costs and give them peace of mind that in the event of an emergency, their needs will be met. This is our chance to say thank you to our sick and retired priests who have given so much. Please continue to pray for the wellbeing of all of our clergy: active, retired and ill. You can donate online at www.rcdow.org.uk/donations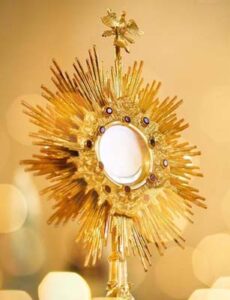 Holy Hour – Friday – 7 – 8pm
Click to ask us to pray for someone and have their name read out during Holy Hour
Journeying with the Bible now online
Fr Javier Ruiz-Ortiz PhD and Sr Monica Cardona PhD are running a series of talks for the Year of the Word on the Bible. The next date and topic is Poetry & Wisdom in the Bible on 10th November from 7pm to 8:30pm.Please register at catadmin@rcdow.org.uk
Try Alpha online
8pm Monday, 2nd November – 21st December 2020. To enrol email woodgreen@rcdow.org.uk. Search N22 on https://alpha.org/try-alpha.
Guiding People to Free Debt Advice
A webinar run by Advice4Renters on the 11thNovember from 6.30pm to 8.30pm aimed at helping those who advise on problems of personal or household debt. The workshop covers the causes of debt problems and how to respond when someone tells you they're in debt. Join online by signing up with Eventbrite.
Preparing for the Sacraments for 2021
This is the time of year when normally we would be publishing details of the new Confirmation, First Holy Communion and RCIA programmes to prepare young people and adults to receive the sacraments in 2021 and we have already received some enquiries. You will not be surprised that, at the moment, we are not sure how we will proceed. We will inform you via the website, Twitter and Facebook when we do know.
SOUP RUN – volunteer Drivers URGENTLY needed
To take the strain off our current wonderful drivers who have made our coronavirus response work possible and to continue to serve those less fortunate than ourselves, we desperately need more drivers. Flexible rota to suit volunteer. Saturday shift from 6pm to ca 8:30pm. Guidelines observed to ensure safety of volunteers and beneficiaries. Contact Kit for more info on 07507 138582 or email kit.greveson@gmail.com. Many thanks.
Food Bank donations
You can find details about the times when you can donate to Holy Trinity and other local foodbanks here.
Please pray for:
Those who are ill: Christian Overal, Antonio Neto, Zintra Sansom, Brenda Buzec, Amy Gordon, Annette Donivar, Margaret Bradley, Caroline Hilton, Karin Summers, Graham Summers, Joan Summers, Helen Kozlowski, Don Brewis, Roman Cholij, Adeline Oyekoya, Mary Wallace, Bruna Moia, Sister Pia, Margaret Whelan, Kitty Madden, Clare Bruce, Brendan Whelan, Claire Marchand, Mike Coombes, Mira Lidstone, Gemma Francis, Augustine Okonta, Richard Simon, Noah Purcell–Chandler, Safina Malik, Jay Williams, Nathalie Renford, Joanie Macarthy, Jennifer Mann, Jackie Loivette, Frances Byrne, Grenville Ignatius, Michael Reid, Vera Boles, Eileen Reavey, Carmel Palao, Wendy Fairhurst, Ann Elizabeth Bennett and Ann Turner.
Those who have recently died: Jarlath Patrick Ford & Frank Clerkin RIP.
Caritas Social Action Network – Chief Executive Officer
Caritas Social Action Network is the official domestic social action agency of the Catholic Church in England & Wales, a registered charity and a company limited by guarantee. Inspired by the life and example of Jesus Christ we animate and coordinate our network of Caritas dioceses and member charities to help poor, vulnerable and marginalised people find their voice and to enable them to improve their lives. We work in collaboration with the Catholic Bishops' Conference of England & Wales and as part of the Caritas Internationalis confederation. We are looking for a CEO to lead the next stage of development and delivery of the work of the agency and to lead our small national office team. The successful candidate will be a practising Catholic* committed to improving the circumstances of those from all faiths and none who are in poverty, excluded or unjustly treated, together with a demonstrable commitment to Catholic Social Teaching and to the vision, mission and strategic direction of Caritas Social Action Network. * This is an occupational requirement for the role.
Contract – indefinite, full-time; Location – London; Annual salary_ £60,000 or pro rata. For an application pack, please email Isabella George at recruitment@csan.org.uk. Closing date: 19 November 2020. Interviews: Week commencing 30 November 2020 (initial) and week commencing 7 December 2020 (final).
The Sunday Collections
Planned Giving Envelopes:
If you are not attending Sunday, Planned Giving Envelopes containing your donations should be kept at home until they can be brought to church. Please do not post cheques to us as the post is somewhat erratic and unpredictable at present! If you want to make a catch-up payment when you return to Mass at St Peter's, you only need to put one envelope in the collection basket with all of your donation. Thank you.
Loose cash
If you are not attending Sunday Mass and you normally give loose cash or notes, you can give online here using a debit or credit card; the link also gives our bank account details if you wish to make a bank-to-bank transfer. Alternatively you could put money aside until the church re-opens.
Standing Orders
If you currently donate using Envelopes or loose cash, perhaps this is a good time to switch, if you can, to giving by Standing Order. The necessary form for your bank  can be found here. The information can also be used to set up a regular payment if you use online banking. You will make our Planned Giving Organiser's life much easier if you donate monthly rather than weekly – Thank you!